3D Laser Scanning for the Healthcare and Pharmaceutical Industry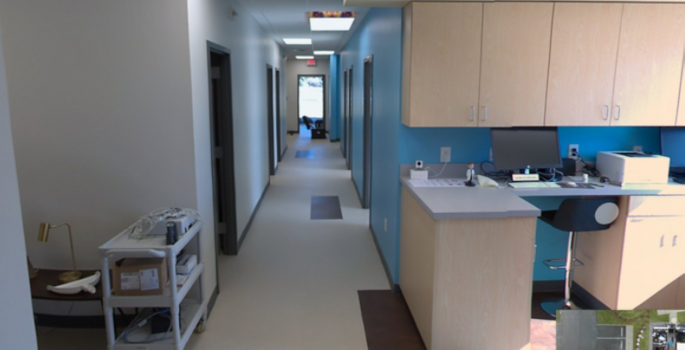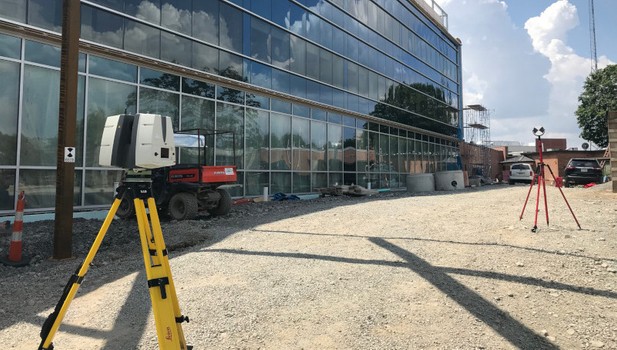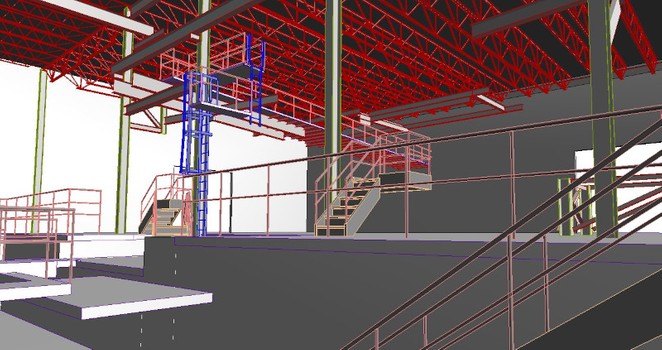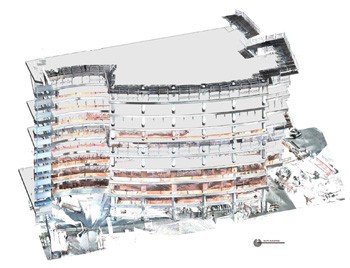 3D Laser Scanning for Healthcare and Pharmaceuticals
GPRS is a leading provider of 3D laser scanning services for healthcare and pharmaceutical facilities. 3D laser scanning can be used for a variety of applications, such as planning facility modifications, plant maintenance, renovation, prefabrication, asset management, floor flatness and levelness analysis, locating underground utilities and so much more. 3D laser scanning captures exact building dimensions, locations and layout, information that is crucial to the success of your project.
Experienced project managers utilize Leica survey-grade laser scanners to provide existing conditions data of buildings, sites, plants and facilities with an accuracy of 2-4mm. A team of in-house CAD designers deliver the highest quality point clouds, as built drawings and 3D BIM models to aid in the design, planning and visualization of your project.
Nationwide Directory Request a QuoteRequest a Presentation Case Studies
Benefits of Laser Scanning
Precise, high-speed as-built survey
Exact locations and measurements of existing conditions
Expedite project planning, design and coordination
Eliminate site disruption and revisits
Reduce change orders
Maintain project schedules
Eliminate budget overruns
Project Deliverables
Point Cloud Data (Raw Data)
2D CAD Drawings
3D BIM Models
3D Mesh
TruView
Floor Flatness & Levelness
Advanced Analysis and Calculations
CAD Modeling Software
Revit
AutoCAD
ReCap
Navisworks
Civil 3D
BIM 360
Inventor
SolidWorks
MicroStation
3DS Max
AutoCAD Map 3D
LFM
Cintoo
GPRS Has Provided 3D Laser Scanning Services for Many Clients
Architects
Asset Managers
Contractors
Designers
Developers
Electrical Engineers
Estimators
Facility Owners
Mechanical Engineers
Project Managers
Plumbing Engineers
Sub-contractors
Structural Engineers
You can trust our team to provide the best experience in laser scanning by walking you through the entire process from pre-planning to final deliverables.
 Case Studies for the Healthcare and Pharmaceutical Industry
"Our disciplines have been utilizing the Point Cloud and TruView information and it has been of value. We have discovered a few clashes with our structural steel, which may not have ever been caught, so I feel the service has already paid for itself."
- Joseph G, P.E., Project Manager
"We have been very pleased with the results of the scanning process. The product has been very useful. And has certainly helped in the development of the project. I would certainly use GPRS again on future projects."
- John G., President and Principal Architect
"Thanks for jumping into this assignment so quickly. What a great and productive trip. You guys work tirelessly, non-stop with all aspects of the set-up and execution. Your ability to master the technology is a game changer for us."
- Don A., Executive Vice President, Director of Architecture, Engineering and Technology
"The scan helped tremendously and has saved us quite a bit of time and trouble."
- Gene A., Mechanical Integrity Engineer
"[The Technician] did a good job of getting up to speed and working with little or no direction, which helped us concentrate on our other needs on site."
- Steve H., Project Manager