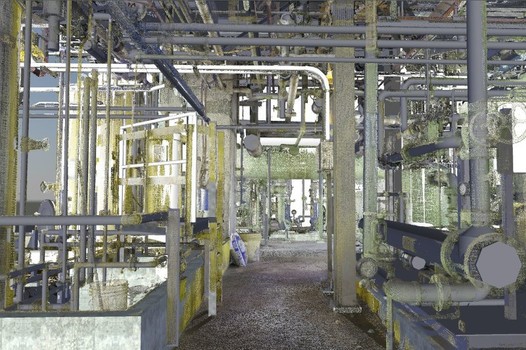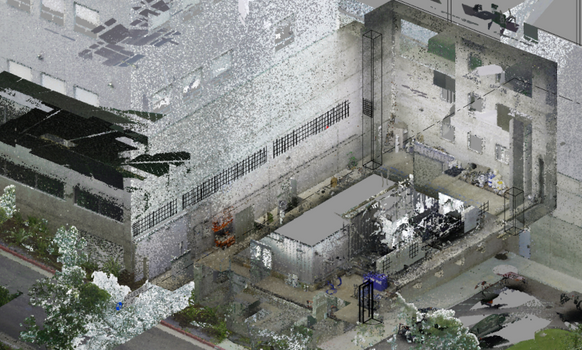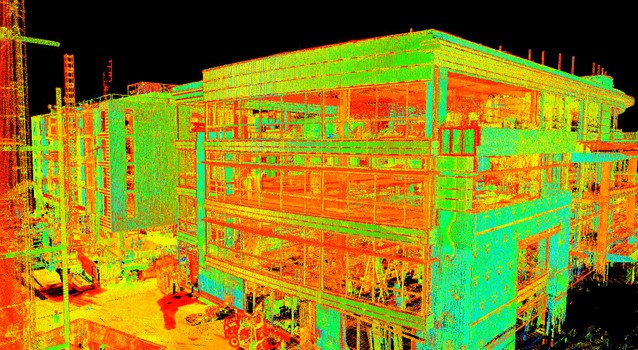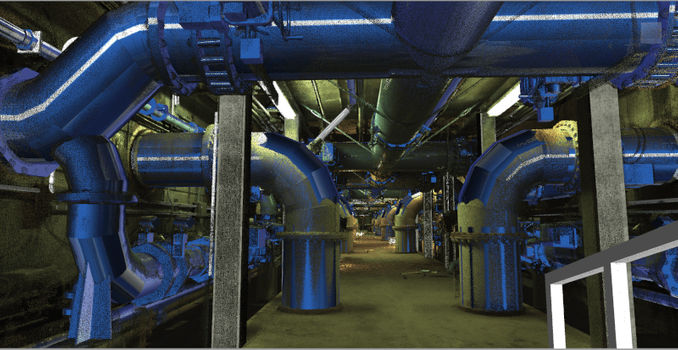 As-Built Survey with 3D Laser Scanning
The existing conditions of a building, site or facility can be accurately and completely documented prior to the start of any construction or engineering project. GPRS 3D Laser Scanning services can provide the link between unknown existing conditions and complete documentation.
As-built survey, as built measurements, existing conditions surveys, and 3D site surveys have never been easier or more accurate with 3D laser scanning technology. GPRS's experienced scan technicians collect millions of precise data points for a building or site with industry-leading survey-grade Leica laser scanners. Our team of in-house engineers, architects, and CAD designers work with each client to create custom deliverables that aid in the design, planning and execution phases of any project. GPRS completes over 800 laser scanning projects every year and has earned a reputation for delivering excellent service, on time and on budget.
What is 3D Laser Scanning?
3D laser scanning is a fast, accurate, non-intrusive method to capturing as built construction data and eliminates the need to return to the site for additional measurements. Having precise data helps plan for projects without the expense and worry of unknown interferences and conflicts.
As-Built Survey 3D Laser Scanning Applications
As-built survey, reality capture or existing conditions survey
Construction verification, sequencing, scheduling and simulations
Design engineering for facility upgrades or expansions
Prefabrication
Clash detection
Architectural documentation or historical preservation
Create a digital twin of buildings, sites, facilities and warehouses
Calculating volumes, deformation analysis and overhead clearances
Virtual design and construction
Laser scanning for facility coordination
Collecting geospatial data
As Built Deliverables
Point Cloud Data (Raw Data)
2D CAD Drawings
3D Non-Intelligent Models
3D Building Information Modeling (BIM) Models
3D Mesh
TruView | JetStream Viewer
Customizable As Built Deliverables
Aerial Photogrammetry
Comparative Analysis
Deformation Analysis
Digital Drawings of GPR Markings
Floor Flatness Analysis/Contour Mapping
New Construction Accuracy Analysis/Comparative Analysis
Point Cloud Modeling Training Webinars
Reconciliation of Clients 2D Design Drawings
Reconciliation of Clients 3D Design Model
Structural Steel Shape Probability Analysis
Template Modeling
Volume Calculations
Wall Plumb Analysis
Modeling Software
Autodesk Recap
Autodesk Revit
Autodesk 3DS Max
Autodesk Navisworks
Autodesk Autocad Civil 3D
Autocad Map 3D
Bentley MicroStation
Bentley Descrates V8i
ClearEdge 3D Edgewise
PointSense Kubit
Leica Cyclone
GPRS Has Provided As-Built Survey Services for Many Clients
Architects
Asset Managers
Contractors
Designers
Developers
Electrical Engineers
Estimators
Facility Owners
Historical Preservationists
Mechanical Engineers
Project Managers
Plumbing Engineers
Sub-contractors
Structural Engineers
3D Gamers and Software Developers
GPRS Has Provided As-Built Survey Services for Many Industries
Architectural and Historical Documentation
Chemical and Petrochemical Plants
Commercial Sites
Construction
Health Care
Industrial Facilities
Manufacturing and Assembly Facilities
Office Buildings
Overhead Clearances
Process Plants
Power Plants
Pharmaceutical
Refineries
Residential Sites
Schools and Universities
Stadiums, Arenas and Theatres
Space and Aeronautics
Telecommunications
Water and Wastewater Treatment Plants
3D Gaming and Software Development
A partner like GPRS will deliver accurate as built data and deliverables to expedite project planning and reduce change orders, delays, and costs. We have saved clients millions of dollars in lost productivity and materials with accurate as built measurements to aid in design, visualization, space definition, prefabrication, and clash detection.
How much does 3D laser scanning cost?
Customized quotes are developed for each client based on the scope of the project and the deliverable requested. Contact us today at 419-843-7226 or email Laser@gprsinc.com for your customized quote.
As-Built Survey Laser Scanning Case Studies
"Our disciplines have been utilizing the Point Cloud and TruView information and it has been of value. We have discovered a few clashes with our structural steel, which may not have ever been caught, so I feel the service has already paid for itself."
- Joseph G, P.E., Project Manager
"We have been very pleased with the results of the scanning process. The product has been very useful. And has certainly helped in the development of the project. I would certainly use GPRS again on future projects."
- John G., President and Principal Architect
"Thanks for jumping into this assignment so quickly. What a great and productive trip. You guys work tirelessly, non-stop with all aspects of the set-up and execution. Your ability to master the technology is a game changer for us."
- Don A., Executive Vice President, Director of Architecture, Engineering and Technology
"The scan helped tremendously and has saved us quite a bit of time and trouble."
- Gene A., Mechanical Integrity Engineer
"[The Technician] did a good job of getting up to speed and working with little or no direction, which helped us concentrate on our other needs on site."
- Steve H., Project Manager