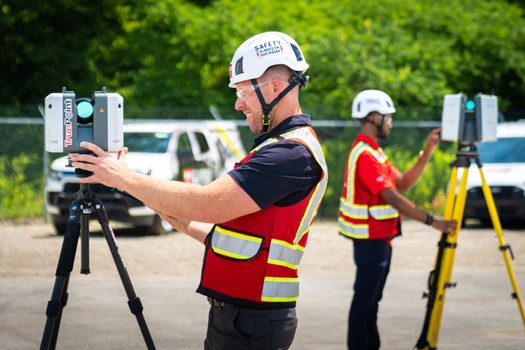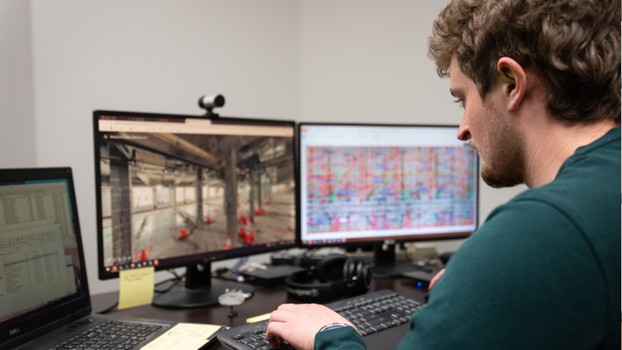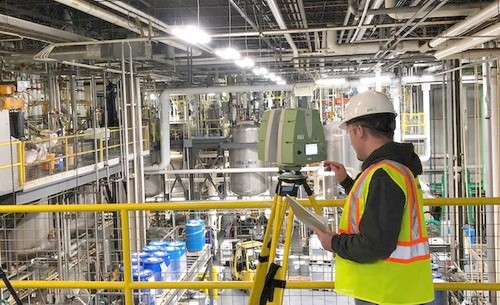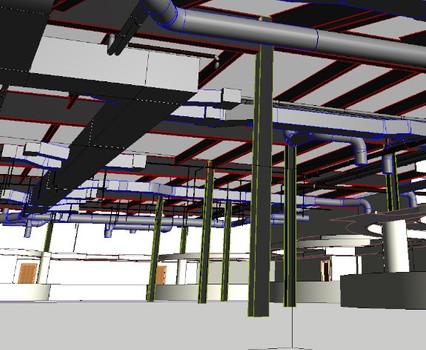 How Much Does 3D Laser Scanning Cost?
The cost of 3D laser scanning a building depends on the size and complexity of what is being scanned. GPRS can price 3D laser scanning jobs quickly because we have experience in all industries for all scopes of work. We work with clients to determine what site data needs to be collected and what deliverables need to be created.
Here is a list of items a GPRS Project Manager will assess when determining the scope and cost of your 3D laser scanning project.
Location
Scope of work
Square footage
Site images
Site plans
Building or site complexity
Building or site access and occupancy
Deliverables
Level of detail (if CAD drawings or 3D modeling is needed)
Project timeline
Special requirements such as night or weekend scanning
We Are a Trusted Partner for 3D Laser Scanning
We work with every client to clearly define a project scope so they get what they are expecting and can avoid spending a lot of money on something that is unusable.
We want to partner with you and provide the highest quality laser scanning services at a reasonable cost. GPRS Laser Scanning has become a trusted partner to many engineers, project managers, architects, designers, developers, owners and other building professionals. We want to build long term relationships. Our services help clients avoid change orders, rework and construction delays.
It's Not Always About The Price
The 3D laser scanning company that bids the lowest price could be taking shortcuts on quality. Be sure to ask the laser scanning service about the equipment, employees and software. A lower priced 3D laser scanning quote could have the following:
The equipment could be outdated
The equipment could not have been calibrated recently
The employees could be unqualified or inexperienced
The deliverables could be created with unlicensed software
Employees who arrive onsite may be subcontractors and not affiliated with the company you hired
Onsite crew may be uninsured
GPRS will be price-competitive in the industry without sacrificing quality. We solely focus on 3D laser scanning and modeling. Having scanned and modeled thousands of projects in many industries, we have a vast portfolio and have many repeat clients that trust us to meet their standards and specifications. Our team works with integrity, passion and professionalism, upholding the highest standards in 3D laser scanning and modeling services. The individual or team that arrives on your project site will be respectful, insured, informed and dedicated to the success of your project.
How Much Does 3D Modeling Cost?
A significant portion of the project cost can be in the deliverables…but it doesn't always have to be. Often times clients tell service providers that they want "everything" modeled when, in reality, they only need a small area or certain specific feature modeled. For example, there is no reason to model every piece of steel in a building or every ½" pipe and conduit when the client may only need the steel of a particular platform or no conduit at all and only pipes that are greater than 2". Some minor tweaks to the scope of the modeling can radically change the price of the modeling services.
Do I need a 3D Model for Every Project?
In reality, most projects do not need a model. In fact, many deliverables--such as clash detection, floor flatness analysis, prefabrication, wall plumbness, and orthoimages--are actually extracted directly from the point cloud. In addition, some 2D drawings (floorplans, elevations, framing plans, and reflective ceiling plans) can also use the point cloud directly instead of needing to do line work by plotting the point cloud directly on the drawing, and it can even be used for construction documents.
Fair and Honest Pricing
If we have sent you a quote that is outside your budget, just let our team know. We can work with you to meet your budget, schedule, and scope requirements. We can execute projects in multiple stages. For instance, some clients will ask us to 3D scan and model one area of a building in an initial phase and revisit the remainder of the building at a later date. Some clients may only initially require a set of schematic floor plans.
Our pricing is transparent, there are no hidden fees and no surprises when you receive your invoice. The price in the proposal is what we will bill you for.
Contact us today at 419-843-7226 or Laser@gprsinc.com to discuss your business objectives and how we can help achieve them.