About TruePoint Laser Scanning
A Leading 3D Laser Scanning Company
TruePoint is a leading provider of 3D laser scanning services, helping clients successfully complete their most complex projects. Our team of 3D laser scanning specialists and engineers work with each client to develop an accurate understanding of their needs and provide an optimal solution. Precision point clouds will be captured with industry-leading survey-grade Leica Laser Scanners. Custom BIM/CAD deliverables can be provided in a variety of formats from raw data to 2D drawings to 3D models at any level of detail. Projects will be completed in-house, on time and on budget.
Provided Services for the Best-Known Companies
TruePoint has provided 3D laser scanning and modeling services for some of the best-known companies, specializing in industrial facilities, manufacturing, process and power plants, refineries, health care, water treatment facilities, universities, stadiums, historical documentation and building and construction sites. TruePoint 3D laser scanning consultants have saved clients millions of dollars in lost productivity and materials with models to aid in design, visualization, space definition, prefabrication and clash detection. Contact us today to see the expertise and value that TruePoint Laser Scanning can provide at 419-843-7226 (SCAN).
Company Highlights
TruePoint is an Ohio-licensed engineering firm with expertise in structural, civil, construction and chemical engineering.
We offer nationwide service and can mobilize to any site quickly.
Our consultative approach ensures you get the information you need to make informed decisions now and for future projects.
Our team of in-house engineers, architects and CAD technicians all have "real world" experience in their respective disciplines and work with point clouds every day to create deliverables that are practical and useful.
We build models to any level of detail.
Projects are completed in-house.
We perform hundreds of successful projects every year and are happy to provide references.
3D laser scanning and modeling is our sole business, not just one aspect of it; we are dedicated to providing timely and accurate deliverables to our clients.


TruePoint 3D Laser Scanning Services | We Can Help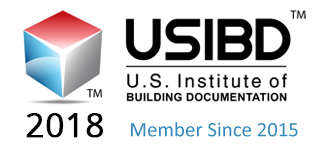 USIBD is an organization dedicated to creating standards for building documentation. TruePoint strongly believes in the importance of creating specifications and guidelines for the US construction industry. These established criteria drive quality excellence, improve efficiencies, establish expectations and build credibility. For these reasons, TruePoint is proud to be a member of US Institute of Building Documentation.