3D Laser Scanning Historic Buildings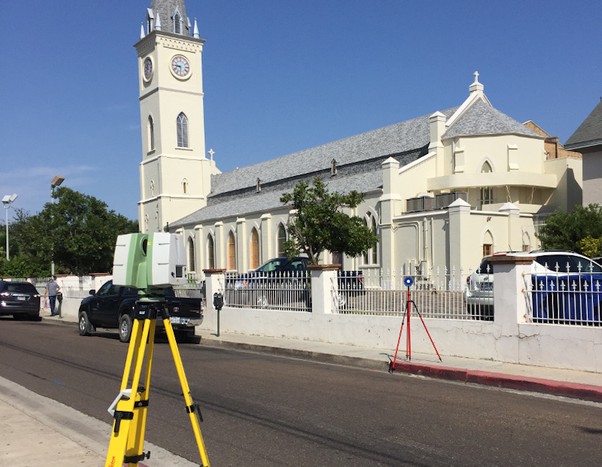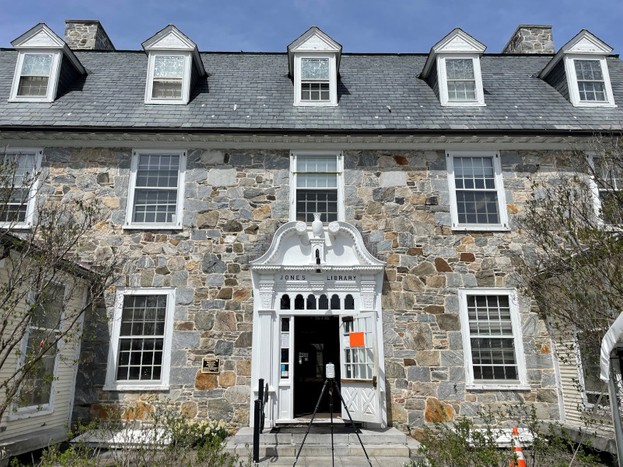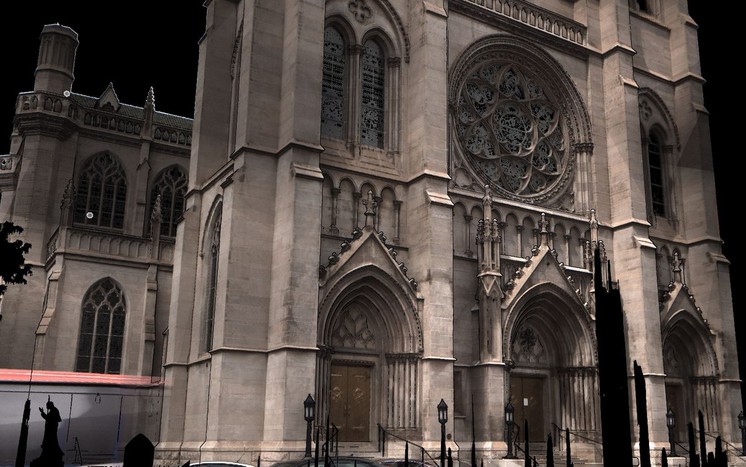 Historical Laser Scanning
3D laser scanning can be used for a variety of historical building engineering applications, from existing as-built drawings to plan for maintenance, to historical documentation of architecture and more. The non-intrusive nature of 3D laser scanning provides a hands-off means of cataloguing fragile and important historical sites and objects. The precision of the data collected in this way can aid design and renovations with 2-4 mm accuracy to help you Visualize Your Built World™.
GPRS Project Managers are experts in this technology and collect millions of precise data points with industry-leading survey-grade Leica laser scanners. A team of in-house architects, designers and CAD technicians works with each client to create custom drawings, maps, and 3D models to aid in the design, planning, and execution any project.
We work directly with clients to design solutions to meet their historical restoration and renovation needs.
Our survey-grade Leica laser scanners capture accurate measurements to provide accurate spatial data sets. Civil engineers, plant designers, CAD professionals, architects, contractors, and owners/operators can all reap the cost and added-value that 3D laser scanning provides.
Nationwide Directory Request a Quote Request a Presentation
What Are the Benefits of Laser Scanning Historic Buildings and Sites?
Elimination of costly return visits to the site.
More accurate, complete as-built surveys for design and renovation.
Minimized construction rework due to interferences.
Accurate measurements for fabrication.
Fast, unobtrusive scene capture.
Non-contact method leaves architecture untouched.
Safe way to measure buildings that are no longer structurally sound.
How GPRS Delivers Drawings, Maps & Models
Point Cloud Data (Raw Data)
2D CAD Drawings
3D Non-Intelligent Models
3D BIM Models
TruView - Free viewer with photos overlaid on point cloud
Design & Technical Software Expertise
Autodesk Recap
Autodesk Revit
Autodesk 3DS Max
Autodesk Navisworks
Autodesk Autocad Civil 3D
Autocad Map 3D
Bentley MicroStation
Bentley Descrates V8i
ClearEdge 3D Edgewise
PointSense Kubit
Leica Cyclone
GPRS Supports a Variety of Clients
Architects
Asset Managers
Contractors
Designers
Developers
Electrical Engineers
Estimators
Facility Owners
Historical Preservationists
Mechanical Engineers
Project Managers
Plumbing Engineers
Sub-contractors
Structural Engineers
3D laser scanning technology helps those working on historical buildings and sites to capture delicate details and precise measurements in a non-invasive manner. GPRS takes every project from inception to completion with accurate and easy to understand data integration to ensure smooth communication and avoid cost overruns and delays.
What project can GPRS help you visualize?
Historical 3D Laser Scanning Case Studies
Client Testimonials
"Our disciplines have been utilizing the Point Cloud and TruView information and it has been of value. We have discovered a few clashes with our structural steel, which may not have ever been caught, so I feel the service has already paid for itself."
- Joseph G, P.E., Project Manager
"We have been very pleased with the results of the scanning process. The product has been very useful. And has certainly helped in the development of the project. I would certainly use GPRS again on future projects."
- John G., President and Principal Architect
"Thanks for jumping into this assignment so quickly. What a great and productive trip. You guys work tirelessly, non-stop with all aspects of the set-up and execution. Your ability to master the technology is a game changer for us."
- Don A., Executive Vice President, Director of Architecture, Engineering and Technology
"The scan helped tremendously and has saved us quite a bit of time and trouble."
- Gene A., Mechanical Integrity Engineer
"[The Technician] did a good job of getting up to speed and working with little or no direction, which helped us concentrate on our other needs on site."
- Steve H., Project Manager