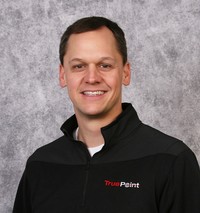 "TruePoint strives to be the best 3D laser scanning service in the industry. Accurate data and exceptional service are our top priority. Our success is driven by our passion for 3D laser scan technology. " -- Ryan Hacker, President
Callie H – Producer
We are still in awe that we made this thing work with such a crazy turnaround, and are so very grateful for your part in making the first project a success! Here's hoping to many more. Thank you and your team for being the true rock stars of this project!
Rex K. – Project Manager
We do appreciate working with you and the capabilities your equipment brings to the fight.
Jennifer P. – Owner
Our CAD team, that we subcontract in Colorado, have been working with cloud data 3D scans from their other clients for a while now and they have told us that the data that TruePoint provided to us from your 3D laser scans at the Elkin, NC project is the BEST DATA that they've received from a 3D laser scan company!! Thanks for sending Mark with your best scanner to this project. We could not have created these as-builts without you.
Warren M. – Sr. CAD Specialist
The scan data looks great, performs well and appears to be exactly what we were looking for. We used the scan extensively and it worked well. I appreciate everyone's work on this project and the attention to details. I intend to bid any jobs coming up to your team. We were very happy with the results and generally working together.
Darren H. – Founding Principal
Working with Nathan was tremendous as was the quality of data received.
Don T. – Project Manager
Everything has gone well, the scan you guys did was a HUGE help.
Bill S. – Survey Business Development Manager
So glad we have found you all.
Austin C. – Sales Manager
Our engineering firm has worked with TruePoint on several projects with great success. We've found them to work very well with our team and our clients. We've worked with multiple scanning companies over the years and have always been happy with TruePoint.
Emilie R. – Senior Associate
We appreciate the services your team provided! Both the point cloud and the JetStream imagery have helped us immensely with developing the Revit model. We would definitely be interested in using your services again.
Brian B. – Technical Lead – R&D
Thank you for the 3D model. You found all of the parts we were looking for with great accuracy. We were very pleased to see you found the "X" brace and the gas pipe under the feeder in your scan images.
Chuck T. – President
The scans were great. I'm a believer. We couldn't have done this project without it. We will never do a renovation again without a scan so we will be calling you.
Kristin M. – Project Manager
Thank you to the TruePoint team for all of the help on this one (re: 3D Revit Model for Mixed Reality experience during Super Bowl 2020). It was super important for everything to line up as accurately as possible (on this huge stage) and your team was excellent again! We really enjoy working with you all and look forward to the next opportunity that comes our way.
Nicole R. -
Regarding the isometric measurement request: "Thanks Aaron (Hunt). Amazing support to us."
David B. – National Sales Manager
I wanted to let you know that you and your team have been great to work with. I have told everyone in my office if we ever need to have something scanned that we will reach out to you guys.
Bradford S. – Mechanical Designer
You did a great job! The Revit model was very useful, it gave us a great starting point to build our design model. The fly-through was just as helpful. Doing a normal field investigation you never seem to get the picture you need. With the fly-through, I can get any angle needed -- not to mention -- having it during a meeting when something comes up clients want to see. We have used other scanning firms for smaller scale projects and haven't had the same results. You guys were very professional and met every deliverable that was promised, even on the tight schedule. If and when we are doing a project of this scale we will keep you mind.
Andrew H.
Everything was absolutely perfect from my perspective. All data was in a format and clarity of cloud as desired. I've modeled the building and utilized the cloud for several potential interferences and discrepancies with the building 2D CAD. Especially grateful for Truepoint helping us out.
Curtis K. – Project Architect
The point cloud for (our project) is working out great!
Bob D. – President
We value the work that you do with us and also value the relationship.
Gene Row – Lidar News
Ryan Hacker, President of TruePoint Laser Scanning, LLC has built an impressive team and client list that spans the U.S. They provide 3D laser scanning services in support of the AEC industry and beyond.
Brian C. – Senior Layout Technician
So far everything has been great! I have been very happy with TruePoint. I have at least 2 more projects coming up shortly.
Ray S. – Architect
We greatly appreciate TruePoint's willingness to work in tandem with the other trades onsite and schedule their work around construction obstacles.
C. Allred – Project Manager
TruePoint has been great to work with. They have a network that can put a technician on the ground wherever we need to. We always get a very high quality clean package.
A. Lefebvre – Total Station Operator
We loved our experience with TruePoint! They are very professional, and always get our projects done on time.
Sean K. – Architect
I've spent the last two days diving into the model. It's looking great, thank you for your time.
Dominic D. – Project Manager
I am very satisfied with the services rendered. Mobilization was quick, Nate was very helpful and I believe he delivered a quality product for our project. I would definitely recommend or use your services again.
Matt S. – Senior Engineer
Thank you so much for the modeling. Excellent detail.
Donn G. - Process/Mechanical Department Manager
It's been a pleasure working with you and your employees...it's nice to know in our busy days, I can simply send you a PO number and the works gets completed without issue.
David S. – Business Leader, Senior Associate
We have been working with the files and as of the latest internal conversations, it sounds like we really like what you've done.
B. Claxton – Senior Layout Technician
Since we were able to get the original point cloud from you that helped tremendously to identify our issues.
Don A. – Executive Vice President, Director of Architecture, Engineering and Technology
Thanks for jumping into this assignment so quickly. What a great and productive trip. You guys work tirelessly, non-stop with all aspects of the setup and execution. Your ability to master the technology is a game changer for us.
K. Grant – Project Engineer
I was very impressed with Zach Jones who scanned for us on the Marietta, Ohio project. He was extremely courteous, well prepared and very good in front of the clients. He went the extra mile to help us get the scanning completed in a tight window. We will definitely use TruePoint in the future.
K. Stone – Project Manager
Your service was amazing and we would love to work together again.
William B. – Supervising Plant Designer
This company was very responsive to our needs with very short notice. The scope of work was understood in very short order and the desired laser scanning was delivered to us in record time.
John G. – President and Principal Architect
We have been very pleased with the results of the scanning process. The product has been very useful. And has certainly helped in the development of the project. I would certainly use TruePoint again on future projects.
P. Reishus – Project Architect
We are pleased with the point cloud data that you guys provided!
T. McCrate – P.E. | Sr. Structural Engineer
I was impressed with the speed with which Zach finished the scan and the quality and timeliness of the results.
G. McCall – Project Engineer
Thanks for your help. Testing of the world's largest mining pump is underway.
N. Pellizzari – Architecture and Planning Professional
The point cloud model worked out tremendously well. This was almost the perfect project to use it on due to the various intricacies of the building layout and large differences from floor to floor. Documenting the existing building conditions the usual way would have been extremely difficult.
K. Wallace – Mechanical Integration | Mechanical Engineer
We installed all the prefabrication that was based off your scans and model and just wanted to pass down that everything worked out well.
Joseph G – P.E., Project Manager
Our disciplines have been utilizing the Point Cloud and TruView information and it has been of value. We have discovered a few clashes with our structural steel, which may not have ever been caught, so I feel the service has already paid for itself.
Chris H. – Project Manager
Thus far the cloud and the 2D Drawings have been very helpful to the architect by quickly identifying dimensional discrepancies in the field. The data provided has also allowed our client to have leverage in their discussions with the landlord upon receipt of their theater space.
Steve W. – Mechanical Engineer
TruePoint has completed multiple scan jobs for me and is a great resource for the work I do. They are responsive, reasonably priced and do terrific work. Highly recommend them if you need an area scanned.
David D. – Senior Engineer
I've worked with True Point on several projects; from very small to very large, over the past 5-7 years. They not only understand the built world of point clouds and modeling, they understand people, products and processes.
Their "best fit" analysis, and especially, the punctuality of that analysis, is impressive. We had countless instances where "constructability" of conflicting elements required same-day delivery. True Point is like the mailman, they always deliver.
Robert K. – Civil/Structural Discipline Leader
As a regional civil/structural discipline leader for a global glass container manufacturing company, I oversee C/S engineering design on capital investment projects at 17 domestic facilities. Over the last 6-years I have utilized TruePoint Laser Scanning, LLC. to improve our data collection effort as well as field document as-built information for our emerging facility management program. They have been a tremendous asset and have taken the time to understand our manufacturing process and specific needs above and beyond just the data collection effort as well as working with us to overcome our internal technology limitations ensuring they deliver useable output beneficial to our multi-discipline design teams.
3D capture has helped my team reduce internal travel cost and on-site time allowing more focus on the design effort versus data collection. This has led to improved project efficiency and reduced construction cost for our region. To date all of my experiences with TruePoint have been positive and they have always met specified milestone dates.
Robert W. – Civil/Structural Engineer
I work as a Civil/Structural Engineer at a Fortune 500 company. We have been working with TruePoint since 2013 on projects of varying size across the US. They have supplied us with a variety of deliverables including topographic survey drawings of a 40+ acre site, numerous detailed scans of dense manufacturing areas and 3-D models of industrial piping and structures in a variety of file formats to suit our needs.
TruePoint always works collaboratively with us to understand the scope of information we are trying to collect in order to accurately quote the field work and modeling required for accurate data capture. On several occasions they have made suggestions to save us money without compromising the results. In my experience TruePoint is always on the cutting edge of scanning technology and willing to go above and beyond for the clients. I have not been disappointed by their work and I look forward to continuing to work with them in future.