3D Laser Scanning Deliverables
TruePoint's team of in-house engineers, architects and CAD technicians can produce custom deliverables for your project, ranging from point cloud data to 2D drawings and 3D models. Deliverables can be provided at any level of detail in a variety of formats including AutoCAD Plant 3D, Navisworks, Bentley MicroStation, Revit, AutoCAD MEP, or simple AutoCAD solids FARO Scene, Scene 2go, and Scene Webshare.
Deliverables
Point Cloud Data (Raw Data)
2D CAD Drawings
3D Non-Intelligent Models
3D Building Information Modeling BIM Models(BIM) Models
TruView - Free viewer with photos overlaid on point cloud
Fly-Thru's - 3D virtual tour of model
Customizable Deliverable Options
Aerial Photogrammetry
Comparative Analysis
Deformation Analysis
Digital Drawings of GPR Markings
Floor Flatness Analysis/Contour Mapping
New Construction Accuracy Analysis/Comparative Analysis
Point Cloud Modeling Training Webinars
Reconciliation of Clients 2D Design Drawings
Reconciliation of Clients 3D Design Model
Structural Steel Shape Probability Analysis
Template Modeling
Volume Calculations
Wall Plumb Analysis
Most Common File Formats (others available):
.coe
.dwg
.dxf
.e57
.fls
.las
.msh
.pcg
.pod
.ptg
.pts
.ptx
.ptz
.rcs/.rcp
.rvt
.svy
.txt
.vrml
.xml
.xyz
Here are just a few examples of the projects TruePoint has completed:
Point Cloud Data (Raw Data)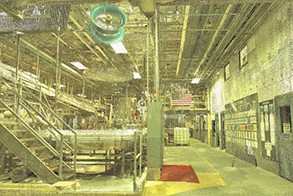 Colorized point cloud of manufacturing facility.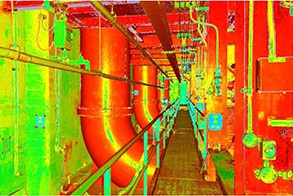 Intensity map point cloud of sewage pumping station.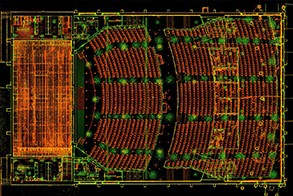 Top view of auditorium point cloud.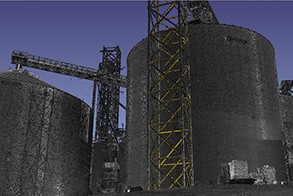 Point cloud of grain silo.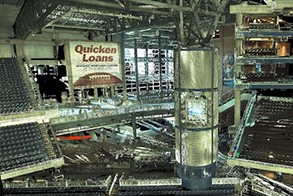 Point cloud of NFL stadium interior.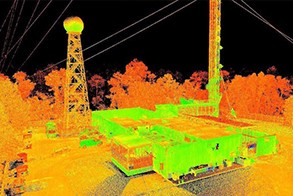 Intensity map point cloud of transmitter tower and facility.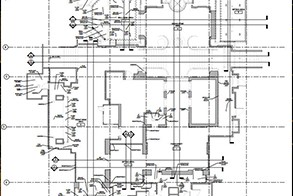 2D plans of New York City hotel.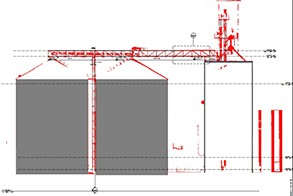 2D drawings of grain silos and overhead bridges and conveyor.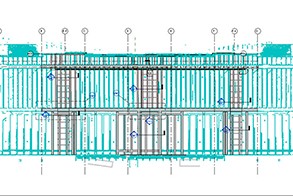 2D drawing of airport facility with dimensions to prefabricate a ceiling panel system.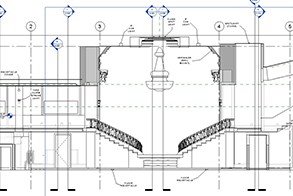 2D drawing of building section.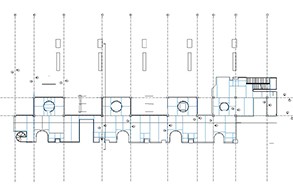 Structural framing plan of sewage pumping station.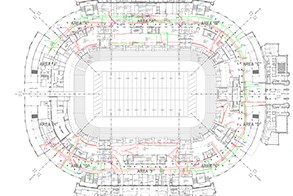 Utility site plan of college football stadium.
3D Non-Intelligent Models
3D BIM Models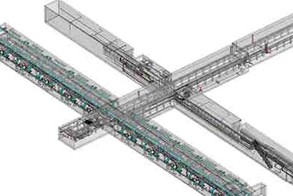 As-built BIM model of water treatment facility.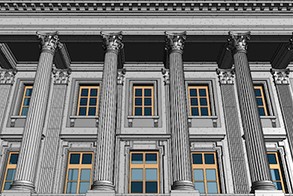 3D BIM model of historic building in Philadelphia.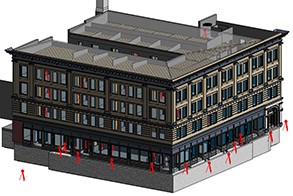 3D Building Information Model (BIM) of historic building in Denver.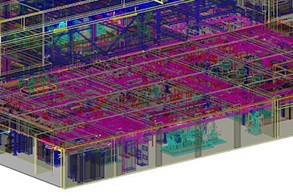 3D wireframe view of interior of power plant.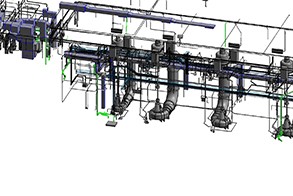 LOD 300 MEP model of sewage pumping station.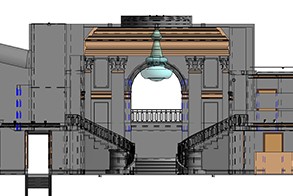 3D model of Philadelphia hotel lobby and grand staircase.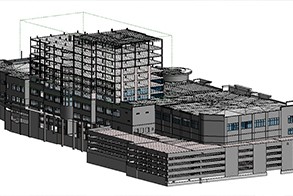 3D BIM model of interior and exterior building structure for design/build project.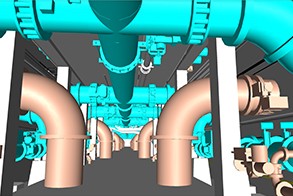 3D model of main pipe gallery in water treatment facility.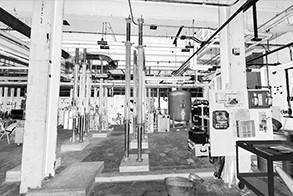 Black and white point cloud TruView of boiler system in a Heating Plant.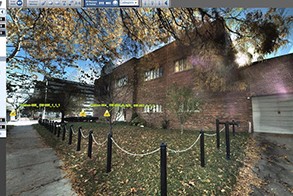 Leica TruView of city block in Detroit, Michigan.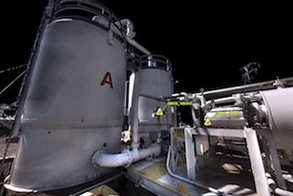 Color photo TruView of the Vapor Recovery Unit at a Fuel Distribution Company.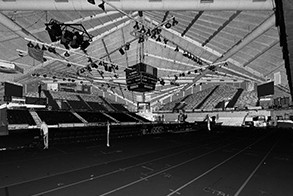 TruView of college basketball arena.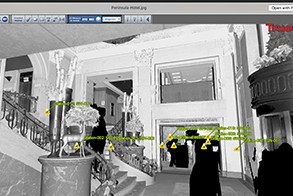 TruView of Pennsylvania hotel.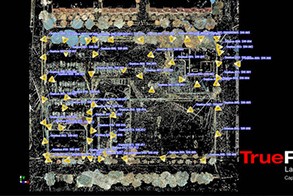 TruView site map of city block.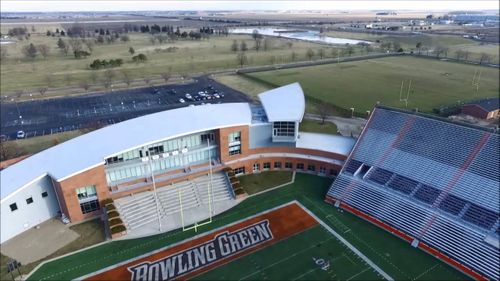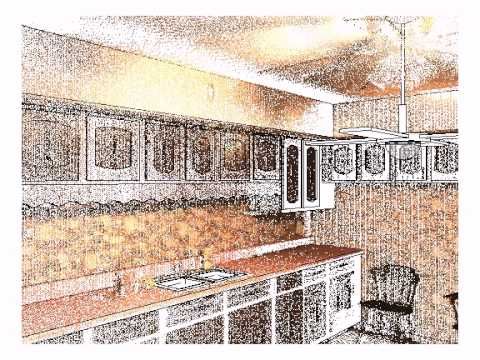 This is a simple fly-thru of a point cloud that was created using LiDAR based 3D laser scanning technology.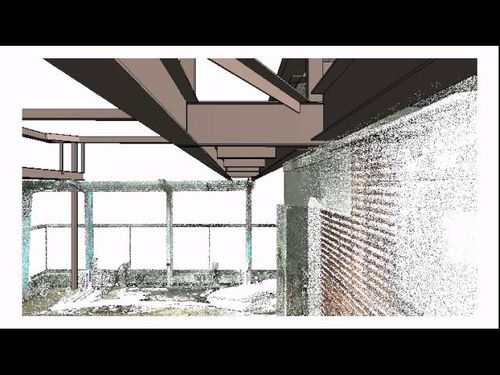 Point Cloud with Steel Structure Overlay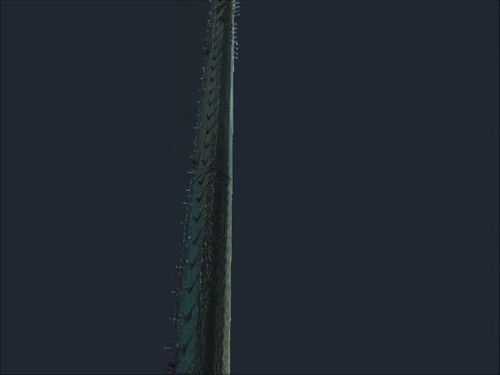 Fly Thru of Cell Tower Point Cloud