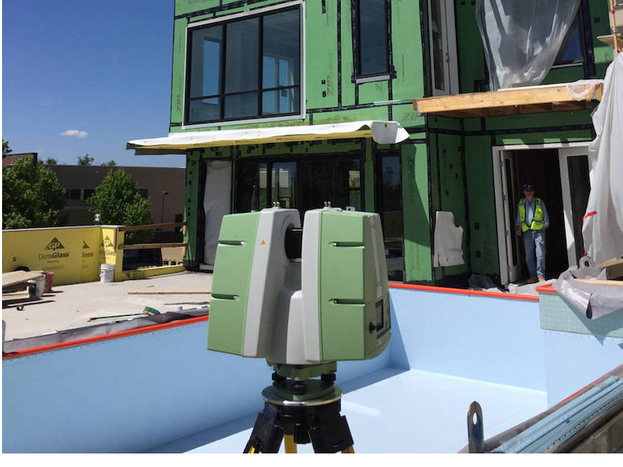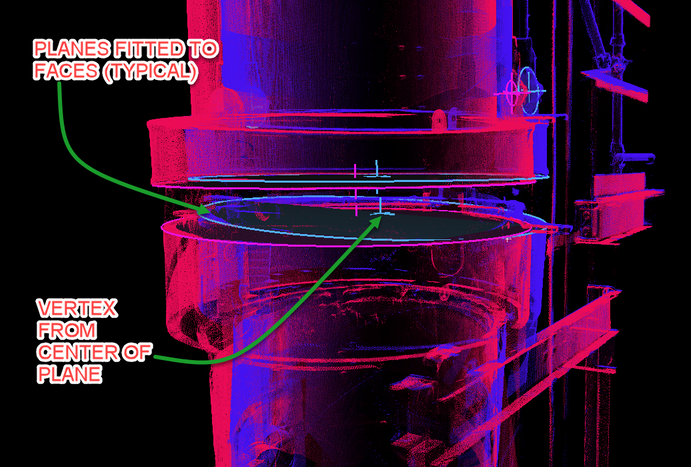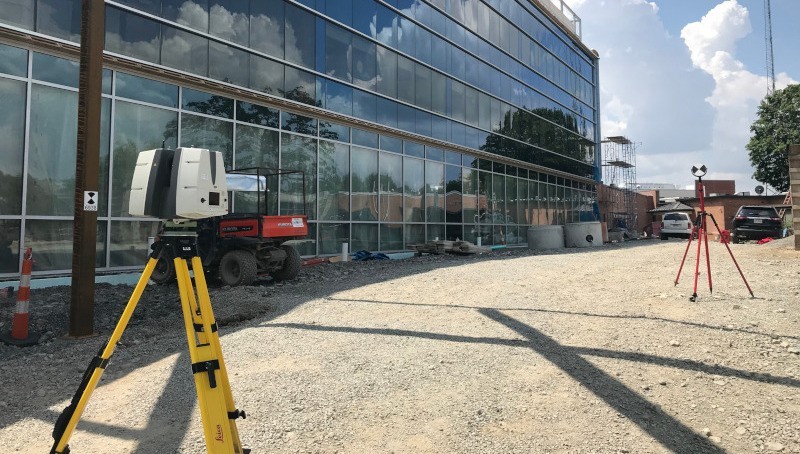 3D Laser Scanning for Clash Detection & Prefabrication
3D laser scanning captures as-built site conditions with millimeter precision, helping to identify potential clashes, prefabricate components, and plan a flawless installation. Data collected can be shared across project teams to have one single source of information. Accurate design planning and team communication minimizes clashes, installation problems, and rework. This saves time, money, and headaches by preventing costly modifications in the field.
3D Laser Scanning for Clash Detection
Clash detection is the process of looking for potential clashes, interferences, and collisions between existing and newly designed elements prior to installation. It is a process used in many industries to ensure the smooth installation of components, minimizing downtime and re-work.
After completing a project design, errors are possible. The process of clash detection involves placing a design model into a 3D laser scanned as-built environment, where clashes in design work can be detected. One can virtually see what overlaps in the project design plans. Identifying clashes in the design stage saves costly material expenses and time delays.
3D Laser Scanning for Prefabrication
Prefabrication is the practice of assembling components of a structure in a factory or other manufacturing site, and transporting complete assemblies to the construction site where the structure is to be located. For prefabrication to be successful, accurate component dimensional and location information is crucial. 3D laser scanning allows clients access to exact measurements to make fundamental calculations of building components for offsite manufacturing.
Any deviation in a prefabricated component may cause an assembly failure, leading to rework or reconstruction that can increase project duration and cost. By incorporating millimeter-accurate laser scan data into prefabrication workflows will ensure that offsite construction elements fit perfectly in the installation space.
3D laser scanning can also be a critical part of the estimating process. 3D scanning can provide valuable details to estimators to understand the site's context, evaluate labor and material costs, and prepare project timelines.
Human error is possible. 3D laser scanning proves its value throughout construction projects minimizing clash detection and prefabrication errors before project build-outs.
"Our disciplines have been utilizing the point cloud and TruView information and it has been of value. We have discovered a few clashes with our structural steel, which may not have ever been caught, so I feel the service has already paid for itself." - Joseph G, P.E., Project Manager
"We have been very pleased with the results of the scanning process. The product has been very useful. And has certainly helped in the development of the project. I would certainly use GPRS again on future projects." - John G., President and Principal Architect
"Thanks for jumping into this assignment so quickly. What a great and productive trip. You guys work tirelessly, non-stop with all aspects of the set-up and execution. Your ability to master the technology is a game changer for us." - Don A., Executive Vice President, Director of Architecture, Engineering and Technology
"The scan helped tremendously and has saved us quite a bit of time and trouble." - Gene A., Mechanical Integrity Engineer
"[The Technician] did a good job of getting up to speed and working with little or no direction, which helped us concentrate on our other needs on site." - Steve H., Project Manager