Advanced Engineering Analysis with 3D Laser Scanning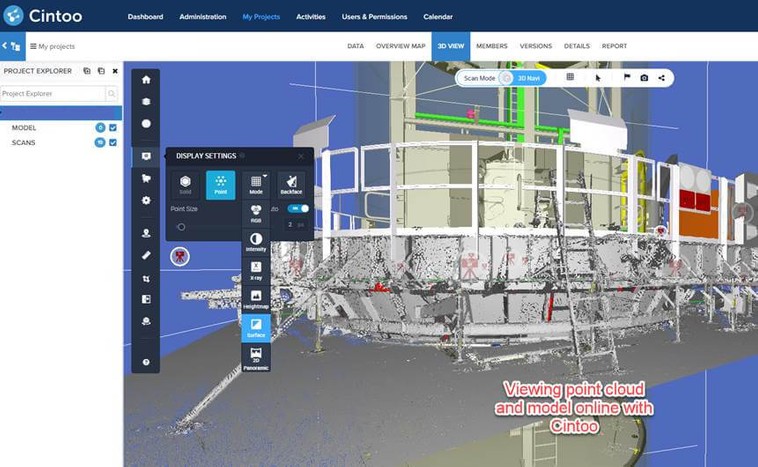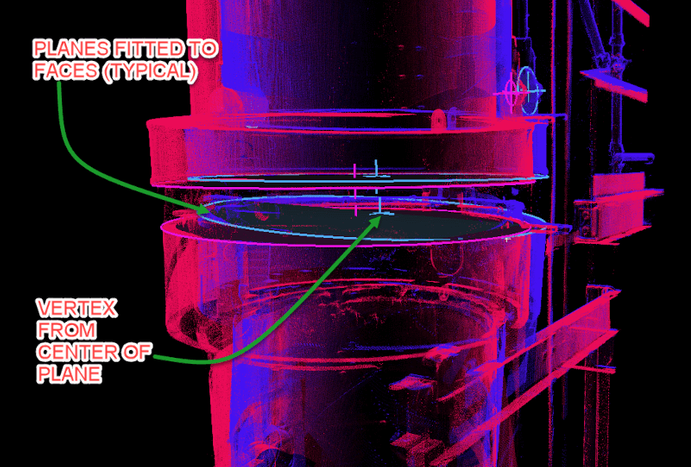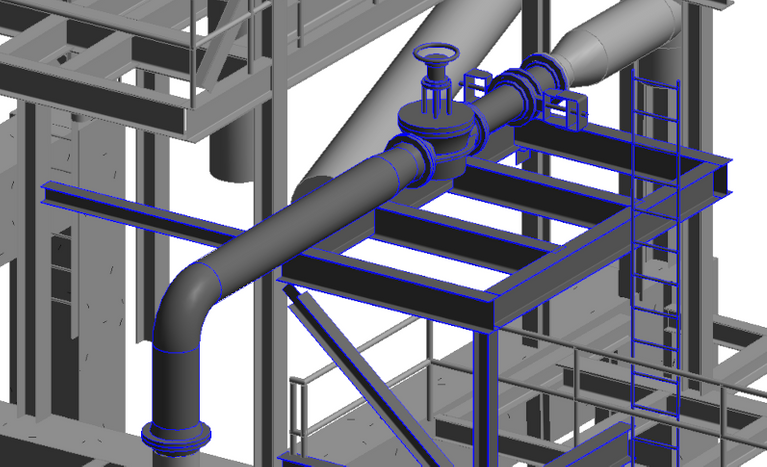 Advanced Engineering Analysis with 3D Laser Scanning
When you think about 3D laser scanning, you may think about documenting large-scale buildings, plants, or facilities. But laser scanning can also be used to tackle extremely technical engineering challenges.
3D laser scanning with LiDAR technology provides quantitative and definitive measurement data, removing human error from the collection process. The exact dimensions and locations of the most complex project details can be recorded with 2–4-millimeter accuracy. The millions of data points gathered from 3D laser scanning can be used to create information-rich deliverables for advanced analysis. Clients have requested dimensional comparisons, floor surface contours, bolt hole locations, and precise measurements for prefabrication, to name a few.
The data collected can be assessed on a computer in a 3D space, allowing clients to get a real view of the site without actually having to physically be there. The data collected is accurate, measurable, sharable, and editable. 2D CAD drawings and 3D models can be created to bring clarity and resolution to projects.
Partnering with Engineers
TruePoint is a leader in the field of 3D laser scanning and BIM modeling. Our team is highly educated and possesses the technical expertise to provide the precise data needed to solve complex engineering challenges. We have extensive experience partnering with engineers.
Specialized Applications for Laser Scanning
TruePoint utilizes tripod-mounted high accuracy long-range LiDAR laser scanners for data capture, from Leica Geosystems and NavVis. The millimeter accurate point cloud data gathered by laser scanning is a powerful tool for solving complex engineering challenges. We deliver custom data analysis and calculations with high precision. Michelle Colella, TruePoint Post-Processing Technical Manager, states, "we try to provide easy to read, intuitive formats that can be easily understood by clients with different industry backgrounds."
Advanced Analysis Deliverables Include Dimensional Drawings and Models for:
Comparative Analysis (ex: difference between design and as-built)
Deviation/Deformation Analysis
Digital Drawings of GPR Markings
Floor Flatness & Levelness Analysis/Contour Mapping
Drawings & Analysis to Support Prefabrication, (ex: panels, stairs, elevator shafts)
New Construction Verification
Reconciliation of Clients 2D Design Drawings & 3D Design Models
Structural Steel Shape Probability Analysis
Volume Calculations
Wall Plumb Analysis
Tank Analysis
Forensic Analysis
Engineering Software
Our team works in industry-standard engineering software packages such as Autodesk and MicroStation, and additional specialized software, providing a vast amount of file types. Our team's expert software knowledge expedites drawings (plans, elevations, end views, sectional views) and models (3D BIM, 3D mesh).
Point cloud file format: .lfm, .pts, .e57, .rcs, .rcp, .las, .lgs, .ptg
2D drawing file format: .rvt, .dwg, .dgn, .pdf
3D model file format: .dwg, .stp, .rvt, .ifc,
3D mesh file format: .stl, .ply, .fbx, .obj,
Partnering to Solve Problems
Our team works closely with each client, building a strong relationship to solve their complex engineering problems. Constant communication with precise data facilitates that relationship.
"I am 100% confident that we can partner to solve any engineering or construction project," says Ryan Hacker, the Director for TruePoint Laser Scanning. "We lead the industry with what we are able to do with point clouds and laser scanning. We aren't looking to industry norms to dictate what we do. Our goal is to widen the gap between our work and the industry standard."
Examples of Advanced Analysis from 3D Laser Scanning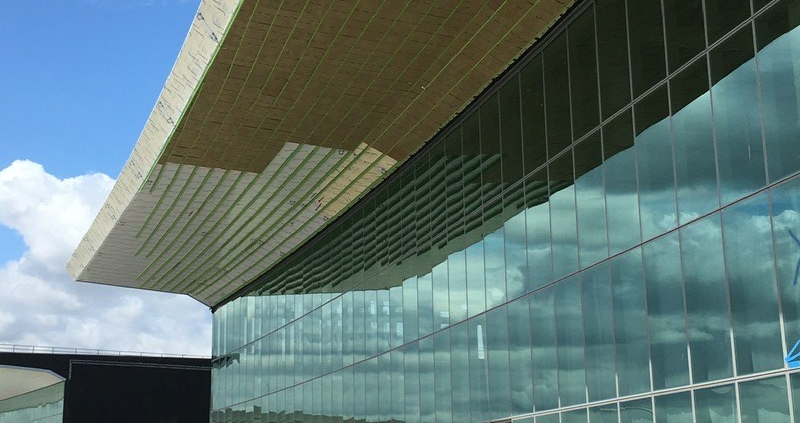 Prefabrication of ACM Panels at LaGuardia Airport
A client was installing ACM panels to the canopy of a newly constructed terminal at LaGuardia Airport using an overhead lift 80 feet in the air. The construction plans did not match the existing conditions at the site. The installation process needed to be precisely planned to avoid rework. TruePoint 3D laser scanned the canopy and curtain wall façade with the Leica ScanStation P50 to capture accurate as-built data and generate 2D drawings and a 3D model to prefabricate panels and expedite installation.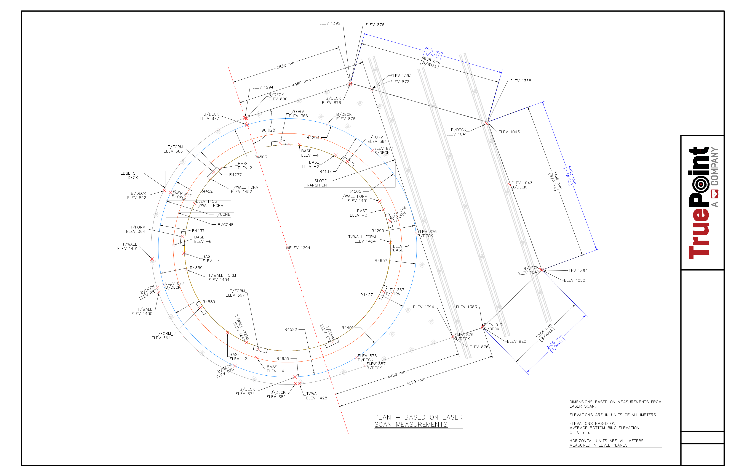 Concrete Formwork of a Wind Turbine Deck
In this project, the concrete formwork of a wind turbine deck was 3D laser scanned. The objective was to compare the formwork to the design requirements, and this was a complicated shape. After providing the client 2D drawings and analysis, modifications were made to the forms to better fit the design documents. After the adjustments were completed, 3D laser scanning was completed again to update the dimensions.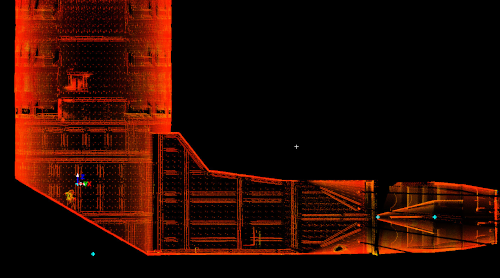 Power Stack Bracket Analysis
One of Georgia's largest power supply cooperatives requested technical expertise for one of its power stacks. The client wanted to verify all brackets were correctly aligned before installing baffles and determine if the guides needed to be moved to accommodate for thermal growth. The power stack was 3D laser scanned with the Leica ScanStation P50 and the Leica RTC360 laser scanner. Our engineering team delivered intensity map point cloud files, 2D drawings and an AutoCAD Revit LOD 200 model. The deliverables were used to help define which brackets needed adjustment.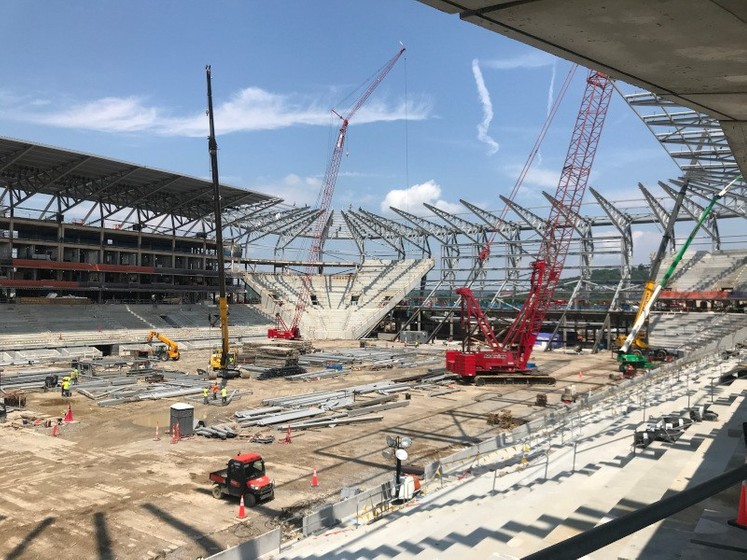 Installing Large-Scale Exterior Signage
A new construction sports stadium was installing large-scale exterior signage. Our client needed to verify the centerlines of the structural steel framework where the signage would be fitted to. The value of our services was recognized almost immediately on this project. Upon reviewing the data, the client noticed that the steel on the north and south ends of the stadium did not align with the design plans. As a result, our client and the project's general contractor made arrangements for the steel in these areas to be corrected.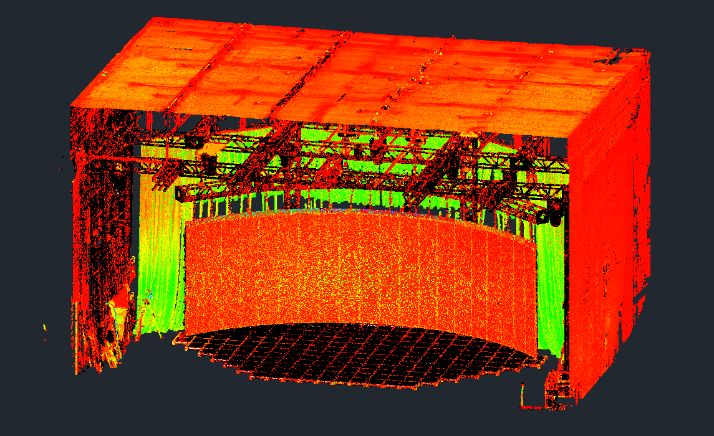 3D Mesh of Studio Stage and LED Panels
LED panels have replaced green screens, now being used to create sets and backgrounds for immersive 3D virtual reality experiences. A film studio's stage and LED panels were modeled into a .obj 3D mesh. The client wanted virtual data and an accurate representation of the stage and each LED panel to tie into a virtual reality experience during filming.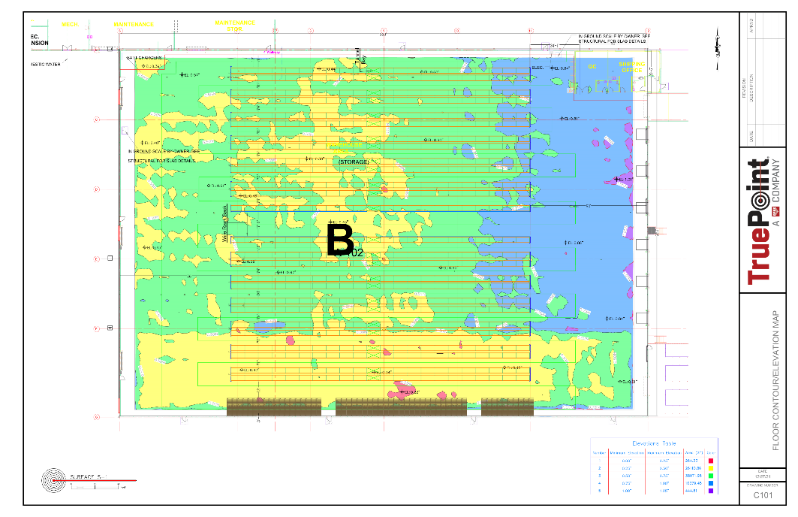 Floor Flatness
A general contractor needed to measure the floor flatness of this building to ensure it was a suitable surface for the operation of materials handling equipment. 3D laser scanning is the best way to measure floor flatness and floor levelness with precision, efficiency and accuracy. Highly detailed point cloud data is used to determine FF and FL values on concrete floor/flatwork. Color elevation maps can be quickly produced to identify the high and low points in concrete and calculate the boundaries of any areas that need to be adjusted.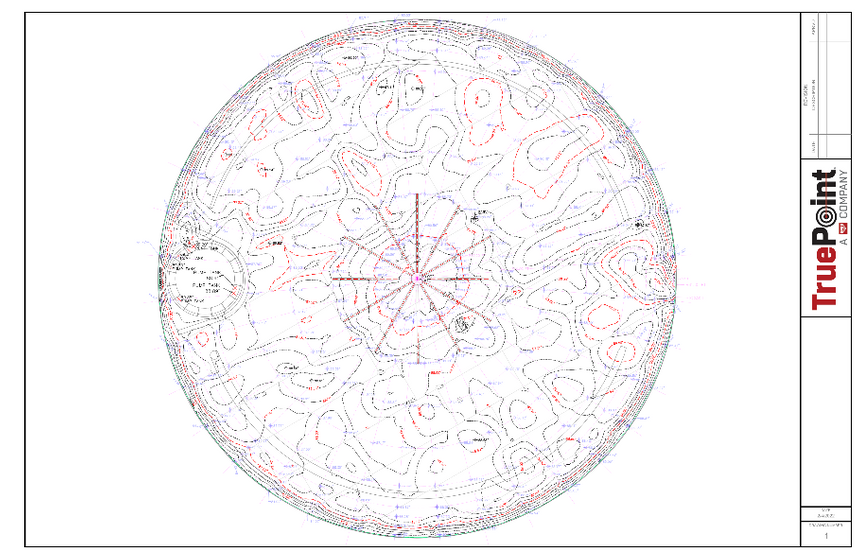 Floor Surface Contours and Spot Elevations
A solar power plant in Arizona requested floor surface contours, plus a radial grid of spot elevations at specific locations. Aaron Hunt, TruePoint's Lead Technical Manager, describes how this was completed. "We have standards setup specific to their needs, so we repeat the process on many of their tanks that are the same layout and dimensions. This is completed when they build new tanks or refurbish. In addition, they asked us to provide wall contours. This is completed by fitting a perfect cylinder to the walls and then conducting a unique analysis. Point cloud data is collected for the walls as a cylinder. The variation between the two is plotted on a horizontal plane, and contours are created from this. We actually "split" the circular walls and flatten them out to this 2D plane to document on drawings."
In Summary
As a technical partner, the TruePoint team can help you determine the best solution based on the problem you are trying to solve. Aaron Hunt adds, "We work closely with each client to understand their project scope and provide innovative engineering solutions."
"The first question we ask clients is 'what are you really trying to get done?' We concentrate our efforts and the budget to solve that problem," says Michelle Colella.
We utilize best-in-class technology from market leaders such as Leica Geosystems and Autodesk to deliver incredible data with trouble-free integration. Our solutions improve productivity and expedite fieldwork, thereby reducing change orders, delays, and costs.
For more information on TruePoint 3D laser scanning services call 419-843-7226 or email info@truepointscanning.com.