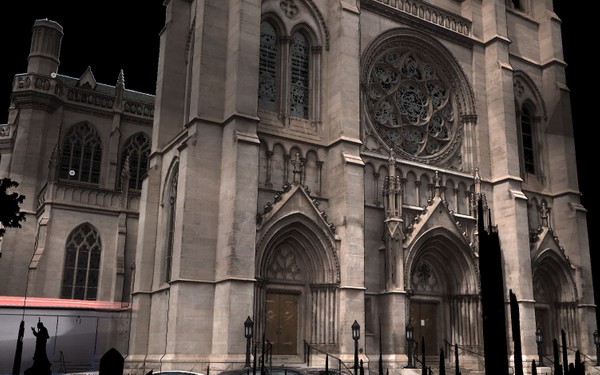 This image shows an Autodesk Realview of the front façade.
Case Study: Historic Cathedral Needs 3D Laser Scanning of Front Facade
Location: Denver, Colorado
Task: This client needed to do some rehabilitation on a historic cathedral in Denver, Colorado. After experiencing 100 years of weather in Denver, the cathedral had damage to the exterior stonework. TruePoint laser scanned the exterior front façade of the historic cathedral and provided the client with 2D drawings.
Challenge: Prior to beginning work, the client needed accurate drawings to document the locations of stonework that needed maintenance. The client was pressed for time and needed an immediate turnaround for 3D laser scanning services and a 2D drawing. They also had a minimal budget for this project.
Solutions: TruePoint Laser Scanning's Denver office worked quickly with this client to define the scope of work, document a proposal, provide 3D laser scanning services and deliver a 2D drawing for this project. The scan technician was able to scan the exterior façade within a few hours. TruePoint quickly captured the entire front facade from the ground without the need for a lift. With the Leica C10 laser scanner's range exceeding 900 feet and accuracy that is sub-centimeter, 3D laser scanning was a perfect option.
Deliverables: TruePoint's Denver office supplied the client with 2D elevations of the plotted point cloud so they could document the exterior stone damage while on site.
Added Value: The client avoided the costs of renting a lift, manually measuring the facade and the potential of inaccurate or incomplete data. TruePoint offers an extensive team of laser scanning professionals, including Engineers and Architects, to provide a deliverable that is accurate, cost-efficient and timely.
If you are in the Denver area and are in need of as-builts, construction verification, or architectural documentation call or email TruePoint's Mountain Region office for a quote! Contact Dave Schaff at 720-618-1029 or denver@truepointscanning.com
Want to hear more about our different applications? We offer Lunch 'n Learn presentations at your office!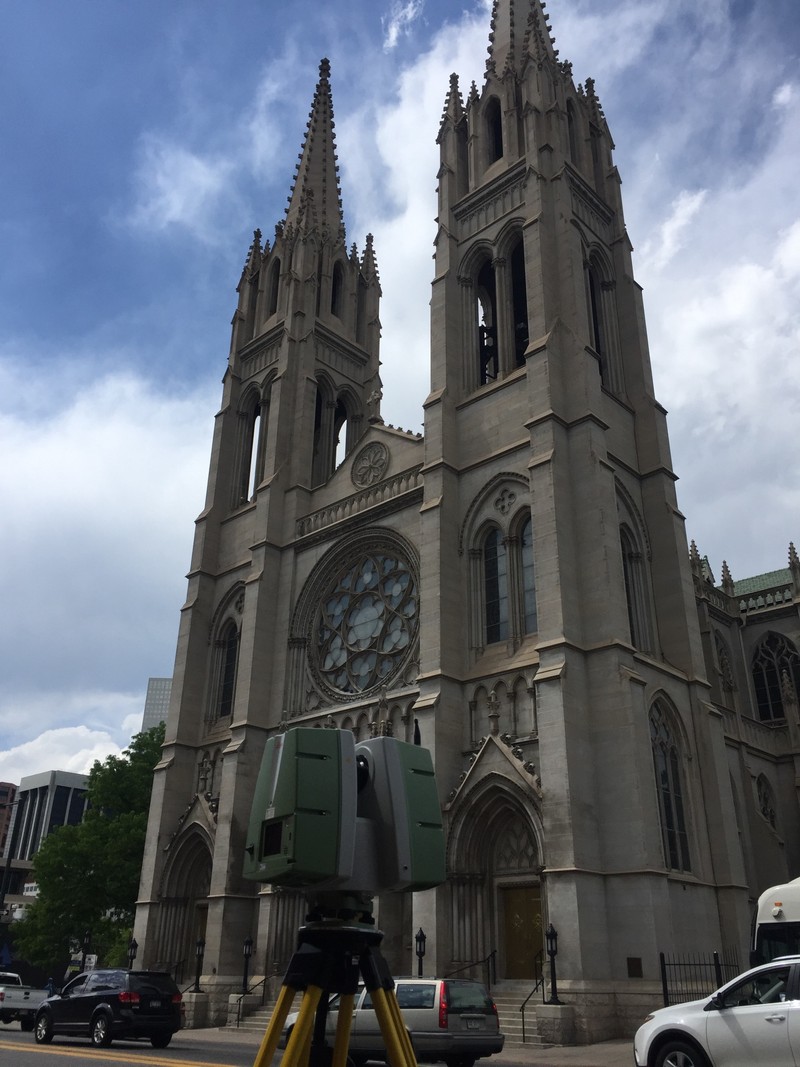 This historic cathedral in Denver had damage to the exterior stonework.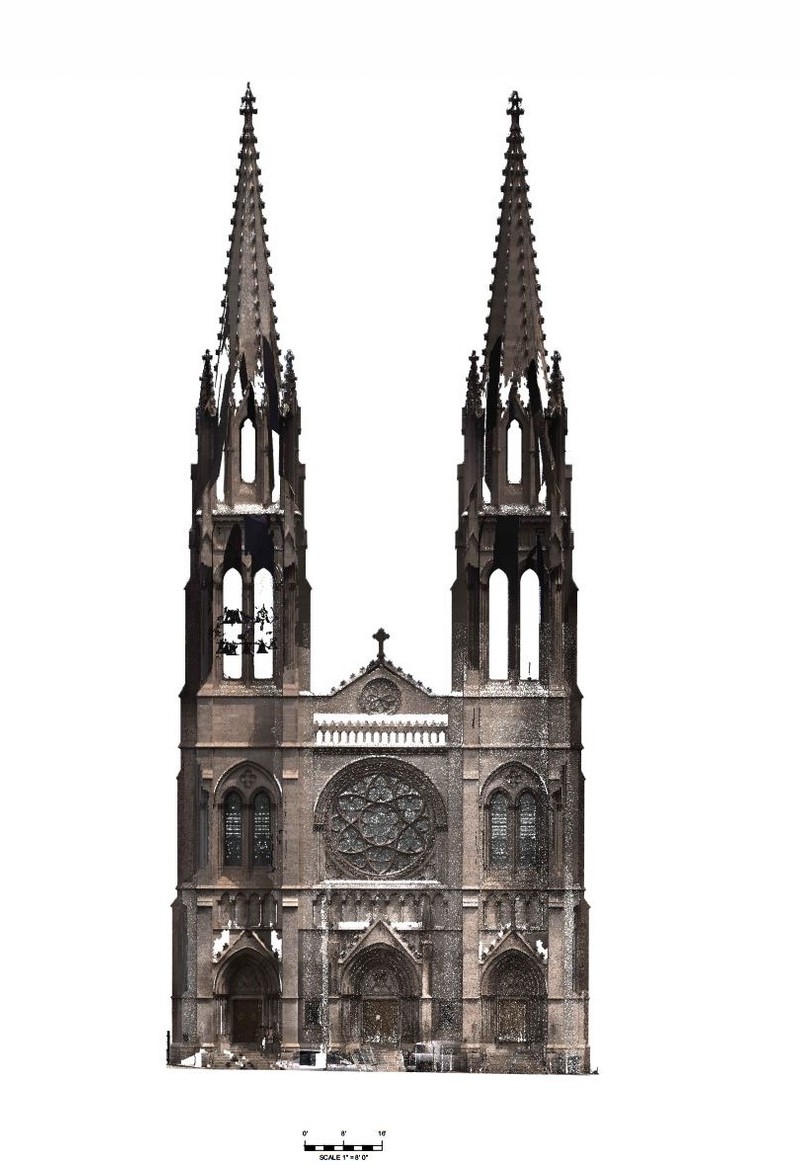 TruePoint's Denver office supplied the client with 2D elevations of the plotted point cloud.