Above and Below Ground Data Capture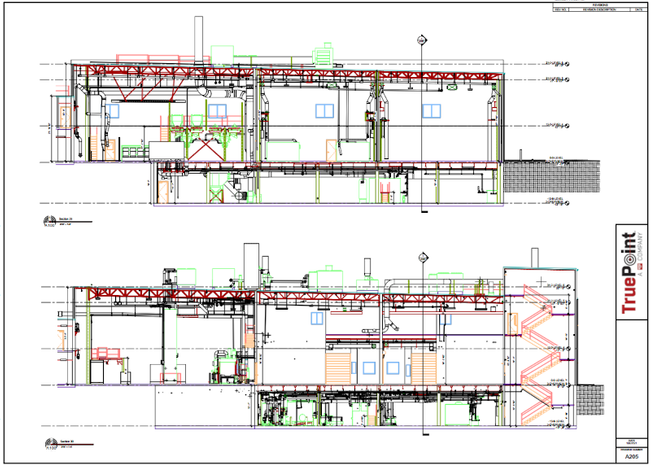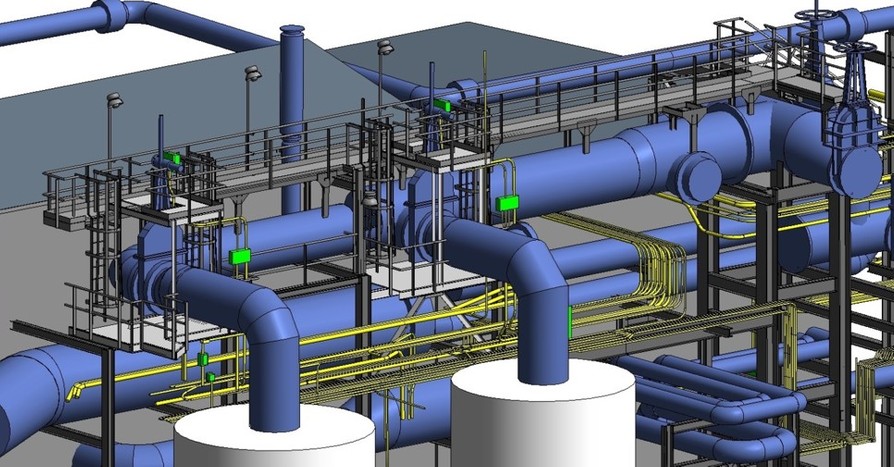 Above and Below Ground Data Capture
GPRS provides a variety of services to give you complete site and facility visualization, both above and below ground. We are the #1 service provider for 3D laser scanning, utility locating, concrete scanning, video pipe inspection, and leak detection. The combination of these services can provide your company precise documentation of existing as-built conditions and subsurface information.
You will receive clear and understandable findings of structural, MEP, and field markings in custom deliverables such as point clouds, 2D site plans, and 3D models. Accurate data allows our clients to expedite design planning, extract 3D coordinates and measure distances, along with the ability to mark-up and share this across project teams. Receiving critical site information will lower your project risks and increase project efficiency.
Nationwide Directory Request a Quote Request a Presentation Case Studies
3D Laser Scanning
3D laser scanning uses LIDAR technology to accurately and efficiently capture 3-dimensional data of a project site. Without physically touching what is being measured, the laser scanner captures millions of data points in x, y and z coordinates in the form of a point cloud. The intricate detail of these points means that a client can get an exact measurement from any one point to any other point in the point cloud. Custom deliverables such as 2D CAD drawings and 3D BIM models can be created at any level of detail.
Utility Locating
Utility hits and line hits are a project manager's worst nightmare. At best, these accidents stop a project in its tracks; at worst, they put workers in real danger. Utility detection is critical to any construction project where subsurface excavation is planned to ensure the overall timely success of your project. To achieve a comprehensive and safe utility locate, a private utility locator must be utilized to mark buried facilities on private property. The use of proper training, multiple technologies, and a field-tested methodology are essential to properly locating all site utilities.
Concrete Scanning
Because concrete drilling comes with risk, our Project Managers are equipped with multiple technologies to clear areas before core drilling and anchoring. Our scanning and imaging services can be completed on any surface, including concrete slabs, walls, columns, and beams. Upon completing the scanning process, you will have a clear layout of critical targets or impediments such as post-tension cables, rebar, beams, and conduit.
Video Pipe Inspection
Video Pipe Inspection (CCTV) is a sewer inspection service using industry-leading video cameras to prevent problems by inspecting underground water, sewer lines, and lateral pipelines. Our NASSCO certified technicians can locate clogs, investigate cross bores, find structural faults and damages, and conduct lateral sewer line inspections.
Leak Detection
We specialize in all types of leak detection, including municipal, industrial, and residential. Our water loss specialists have the equipment to locate your leak and the expertise to provide many other insights into your water distribution system. We do this by utilizing a variety of equipment paired with an industry-leading SIM process. The equipment and methods used include acoustic leak detectors, leak noise correlators, video pipe inspection, ground penetrating radar, and electromagnetic locating, among others.
In Summary
With GPRS, clients have access to complete and accurate site data with high-accuracy 3D laser scanning, utility locating, concrete scanning, video pipe inspection, and leak detection. We have the expertise to scan above and below ground and localize and store all of the data. The goal is to provide client access to all data and resources virtually.
Nationwide Directory Request a QuoteRequest a Presentation Case Studies
"Our disciplines have been utilizing the point cloud and TruView information and it has been of value. We have discovered a few clashes with our structural steel, which may not have ever been caught, so I feel the service has already paid for itself." - Joseph G, P.E., Project Manager
"We have been very pleased with the results of the scanning process. The product has been very useful. And has certainly helped in the development of the project. I would certainly use GPRS again on future projects." - John G., President and Principal Architect
"Thanks for jumping into this assignment so quickly. What a great and productive trip. You guys work tirelessly, non-stop with all aspects of the set-up and execution. Your ability to master the technology is a game changer for us." - Don A., Executive Vice President, Director of Architecture, Engineering and Technology
"The scan helped tremendously and has saved us quite a bit of time and trouble." - Gene A., Mechanical Integrity Engineer
"[The Technician] did a good job of getting up to speed and working with little or no direction, which helped us concentrate on our other needs on site." - Steve H., Project Manager