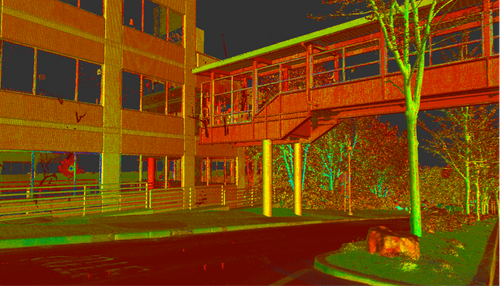 Intensity map point cloud showing external campus detail.
Case Study: Laser Scanning Makes Short Work of Vast Campus Site
"Large areas traditionally require extra manpower and extended time for completion. 3D models and 2D drawings built from laser scan technology were produced in a fraction of the time, and will help this client avoid repeated trips to the site."
- Dave Schaff, Field Support Manager
Task: TruePoint was hired to capture existing conditions of a large corporate campus, approximately 1.5 million square feet, comprised of five buildings and areas of lush greenery. The client requested 2D drawings of buildings and surrounds to model aspects of site including: building footprints, storm drains, fire hydrants, site lighting, hardscape and landscape areas including through-campus roads, walkways, stairs and ramps; building entrances, corners, ramps, stairs, landings, rockeries and curb cuts.
Challenge: An enormous amount of information was needed to complete a comprehensive site model covering such a vast area. Traditional survey methods would prove time consuming with limited detail.
Solutions: TruePoint professionals quickly mobilized and performed the laser scans needed to create the 3D site plan model in a fraction of the time it would have taken with traditional survey methods. Using two scan technicians and two Leica laser scanners, the team captured 181 scans for the full site capture in less than a week. 3d laser scanning quickly and accurately recorded vastly detailed information, saving the client time and money.
Deliverable: The client received an Intensity Map Point Cloud file and TruViews created from the 181 scans. Deliverables included an AutoCAD 3D Model and 2D sectional plans created from a 3D Revit model.
Added Value: The all-inclusive nature of laser scanning captures above ground features in addition to distant, difficult to reach and capture, building components. These building components are often complex to document in 3d space and tend to be troublesome to "single shot" traditional instruments such as reflectorless total stations. All the data is represented in the point cloud which helps to eliminate return trips to the site.
For 3D laser scanning services call 419-843-7226 or email info@truepointscanning.com.
Disclaimer: TruePoint is not a licensed survey company. Services are not available in all states.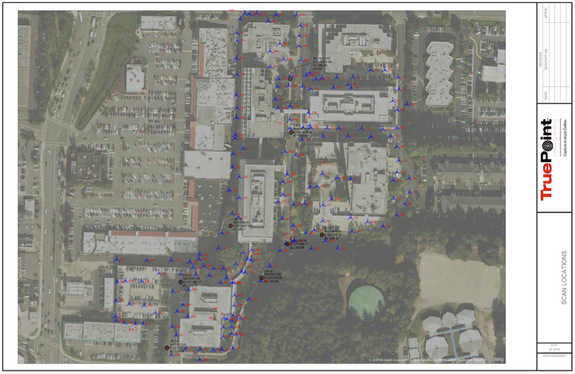 TruePoint documented the entire site in 181 laser scans.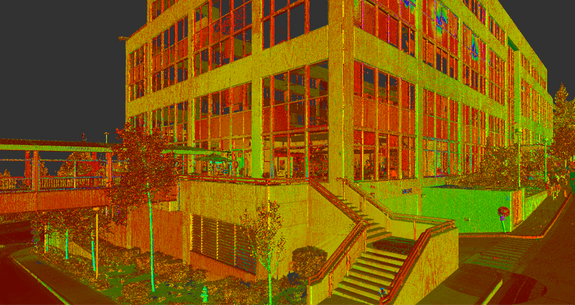 Intensity map point cloud closeup of building features.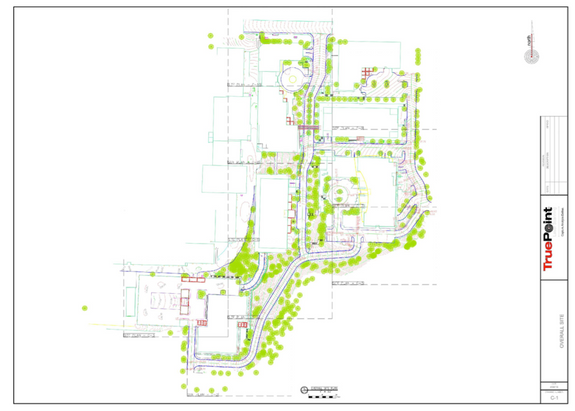 2D representation of entire site.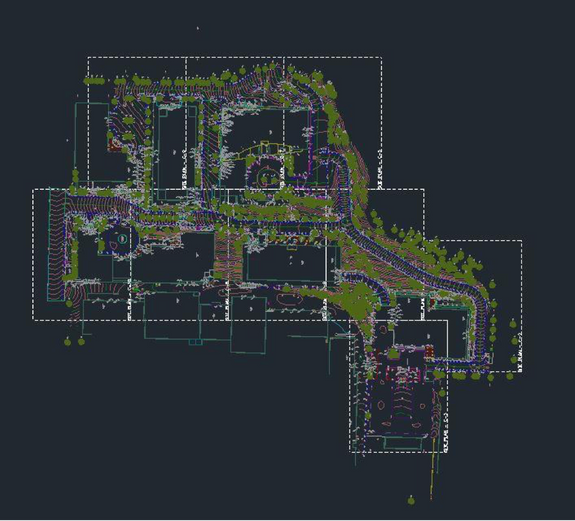 AutoCAD Civil 3D screen capture showing overall site plan model.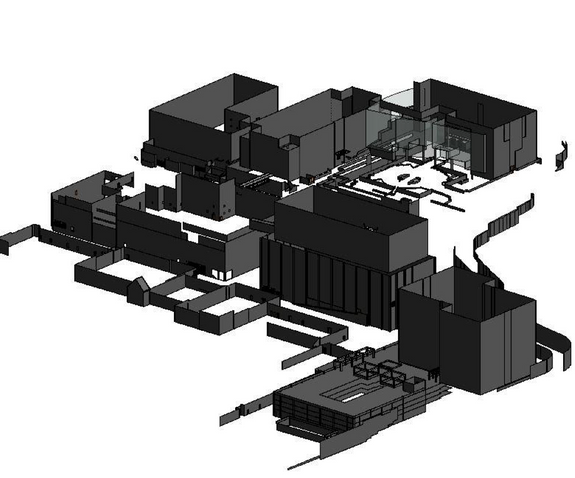 Revit model screen capture showing building and site features.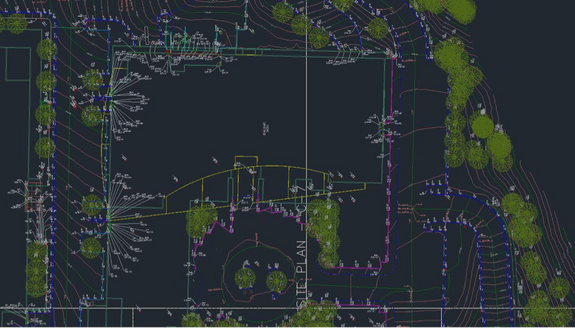 AutoCAD Civil 3D site plan close up.
Model represents features and data (buildings, retaining walls, concrete forms, etc.) captured during laser scans.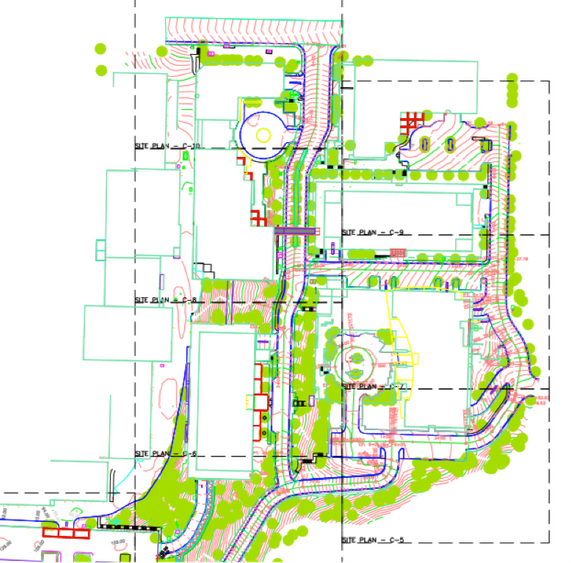 Closeup showing detail in site plan.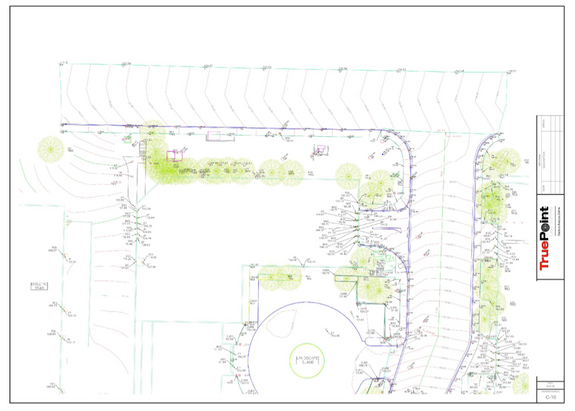 Close up detail of 2d site plan.