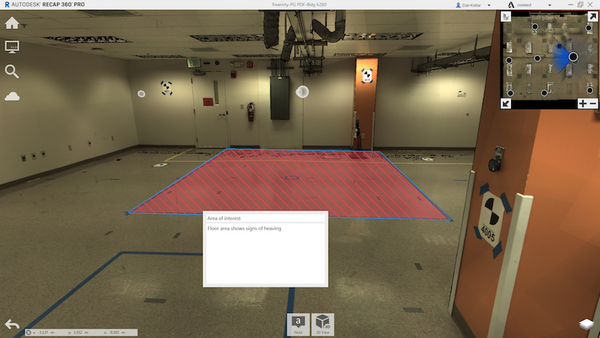 TruePoint worked with the client to determine the area of interest, so laser scanning could be performed quickly and efficiently.
Case Study: 3D Laser Scanning the Concrete Floor in a Pharmaceutical Lab
Location: Cincinnati, Ohio
Task: A global consumer goods company had a concrete floor in a pharmaceutical lab crumbling and bubbling. Ground Penetrating Radar Services, Inc. (GPRS) marked the utility and voids under the concrete. TruePoint provided 3D laser scanning services to document GPR under-slab findings for this client.
Challenge: The client wanted to determine cause of crumbling and bubbling without having to saw cut out the slab. They hoped GPR and laser scan technology would help them to determine the repairs needed and save costly investigation into the matter.
Solutions: GPRS located underground utilities including a sanitary cleanout that was identified as the source of the problem. The findings suggested that the sanitary drain pipe and clean out had not been capped properly and was leaking, causing the concrete to crumble and bubble. TruePoint laser scanned the GPR markings and created a 3D model and 2D drawings to show the precise location of the sanitary drain and clean out for repair.
Deliverables: The client received a colorized point cloud that was importable into AutoCAD, TruViews (3D photos) and 2D drawings of the concrete floor. The client can overlay the 3D laser scan data into the design model to plan for the repair.
Added Value: TruePoint documented the field markings and aligned them with the client's design model. This allowed the client to integrate floor demolition with the construction plan. Any required slab cutting was done in a single mobilization. Proper planning and laser scanning increased their efficiency to repair the concrete slab and avoided any additional damage to the slab and utilities.
For a laser scanning provider in the Cincinnati area, contact TruePoint Laser Scanning at 513-609-7244 or cincinnati@truepointscanning.com. Control costs, reduce change order and keep your project on track with existing conditions surveys. TruePoint Laser Scanning can help you determine if 3D laser scanning may be the right solution for your project.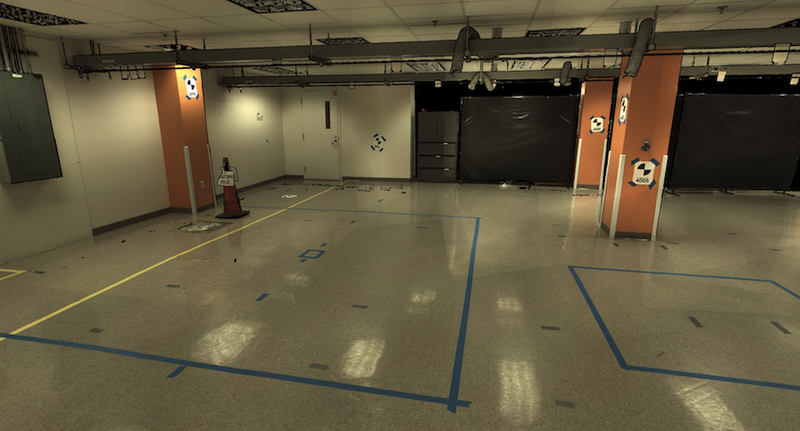 TruePoint laser scanned GPR markings in a pharmaceutical lab to help the client determine the cause of a concrete floor crumbling.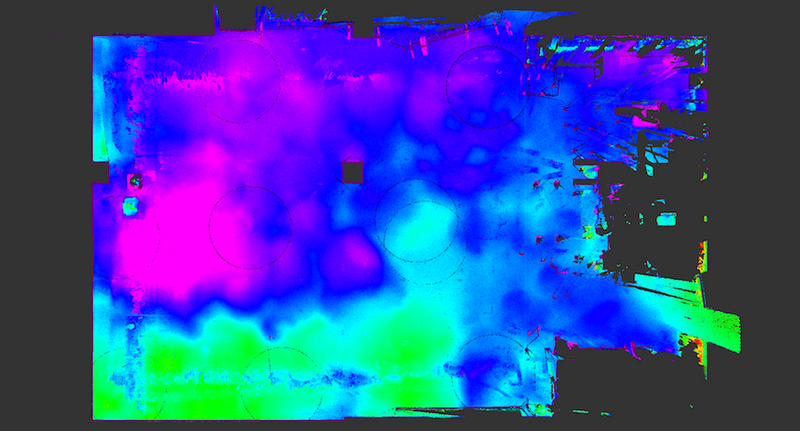 A color elevation map of the floor surface was provided to show floor flatness and identify areas of concern.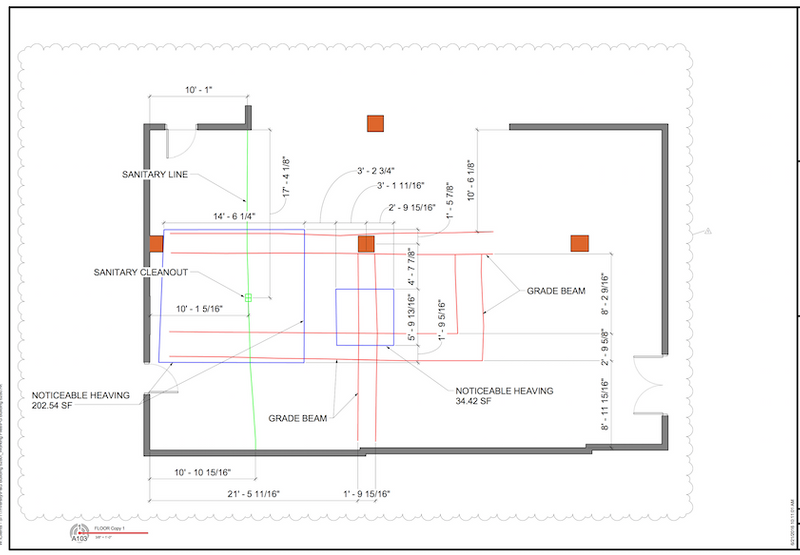 The client received 2D floor plan drawings.