3D Laser Scanning Services in Atlanta Georgia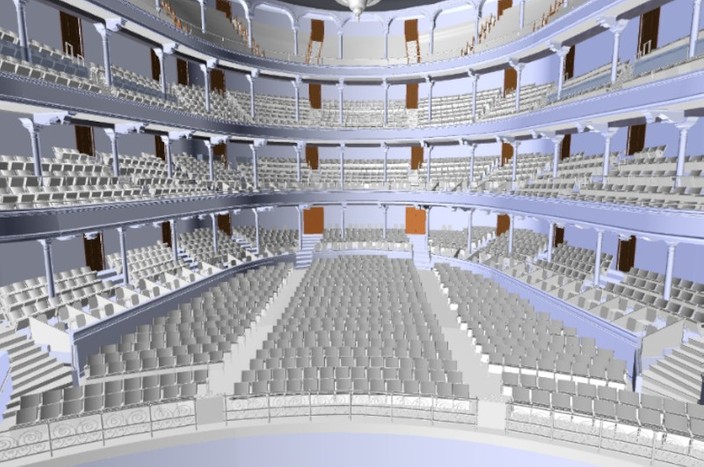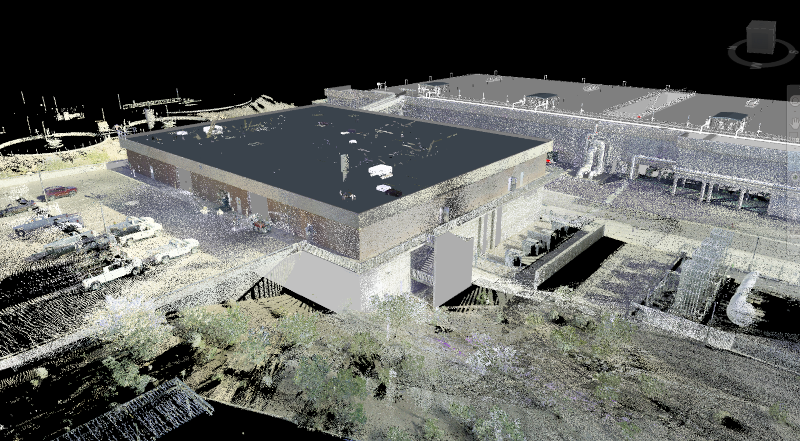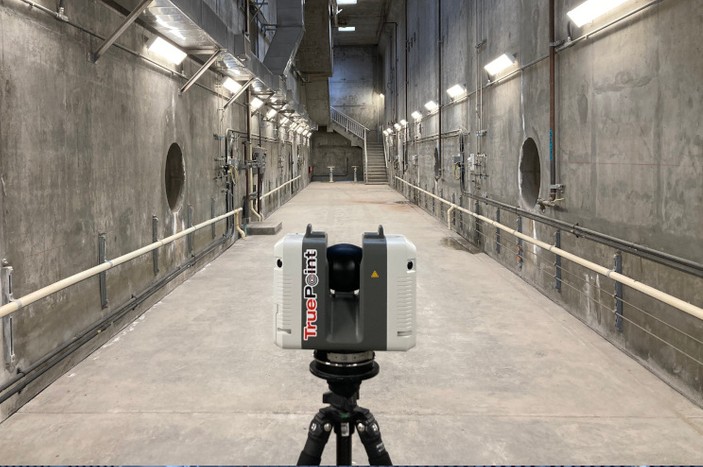 3D Laser Scanning Services
3D Laser Scanning Services in Atlanta, Georgia
As an architecture, engineering, or construction professional, you understand that projects require a tremendous amount of planning and coordination. A partner like GPRS can deliver accurate as built data to expedite project planning and reduce change orders, costs, and delays.
Whether you are a general contractor who is planning renovations or modifications, or an engineer or architect who requires precise project details, GPRS provides the technology and expertise to Intelligently Visualize The Built World™.
You want a service to quickly collect existing site conditions with minimal shut downs and disruptions. You need accurate architectural, structural, and MEP details in point cloud, 2D CAD, and 3D models, so you can access exact building dimensions, locations, and layouts. With virtual design planning, you can eliminate revisits and reduce clashes and change orders. Sharing your design plans across the project team will lower your project risk and increase project efficiency – ultimately keeping your projects on time and on budget.
GPRS is the nation's largest infrastructure visualization and mapping company, and is a leading provider of 3D laser scanning services in Atlanta. We provide accurate as built documentation and scan-to-BIM services for buildings, facilities, and sites. We deliver accurate data and exceptional service to architecture, engineering, and construction professionals to bring design and construction projects in on time, and on budget.
GPRS Project Managers
GPRS Project Managers are equipped with 3D laser scanners to quickly document accurate as built site data. Our Project Managers undergo the most extensive training program in the industry. GPRS will document your existing conditions in real time and deliver millimeter accurate measurements.
GPRS Mapping and Modeling Team
You need construction drawings and models to manage the planning, visualization, and coordination of your project. Our in-house Mapping and Modeling Team will customize maps and models – from point cloud data to 2D CAD drawings and 3D BIM models – to ensure you have all the information you need to get the job done right, delivered in formats that make them instantly understandable and sharable.
Maps and models can be produced at any level of detail in a variety of formats such as Revit, AutoCAD, ReCap, Navisworks, Civil 3D, BIM360, A360, Bentley, Leica Cyclone, Cintoo, NavVis Ivion, and more. We have optimized workflows for importing data, registration, creating deliverables, quality checks, and transferring data to clients.
Not sure what you need? Not a problem, our experienced Project Managers will work closely with you to define the project scope and use the right equipment and software to accurately map and model your project to accomplish your goals.
When you hire GPRS 3D Laser Scanning in Atlanta, you are hiring the most accurate data collection experts in the business who will get the job done right – and fast – the first time.
Contact Our Atlanta 3D Laser Scanning Project Manager Today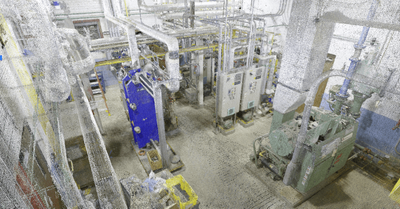 We deliver accurate data and exceptional service to architecture, engineering, and construction professionals to bring design and construction projects in on time, and on budget.
What Are the Benefits of 3D Laser Scanning?
You want quick access to real-time conditions and dimensions to speed up your project timeline and reduce delays. 3D laser scanning is the most effective solution for documenting the existing conditions of a building or site. A laser scanner (LiDAR scanner) maps millions of data points to create a high-resolution, geometrically precise point cloud of a site. The result is a complete and accurate set of real-time data which can be mined for information or processed into customized CAD building drawings and 3D BIM models at any level of detail.
Why Choose Us? The GPRS DIFFERENCE.
With GPRS, clients can rest assured that our rigorously trained Project Managers use state-of-the-art technology to deliver the most accurate as built information. GPRS leads the industry – delivering outstanding service, cutting-edge technology and accurate data.
These are the benefits of using GPRS 3D Laser Scanning Services:
Fast collection of site data with the highest-quality survey-grade laser scanners
Expedite planning and design with accurate as builts
Capture exact dimensions and measurements of your project site
Eliminate site disruption and revisits
Receive precise point clouds, 2D CAD drawings, and 3D BIM models to improve collaboration and coordination
Tour the location, add digital notes, and even measure with a virtual tour
Reduce project risks, change orders, delays, and costs
GPRS 3D Laser Scanning Services in Atlanta, Georgia
GPRS Mapping and Modeling Services in Atlanta, Georgia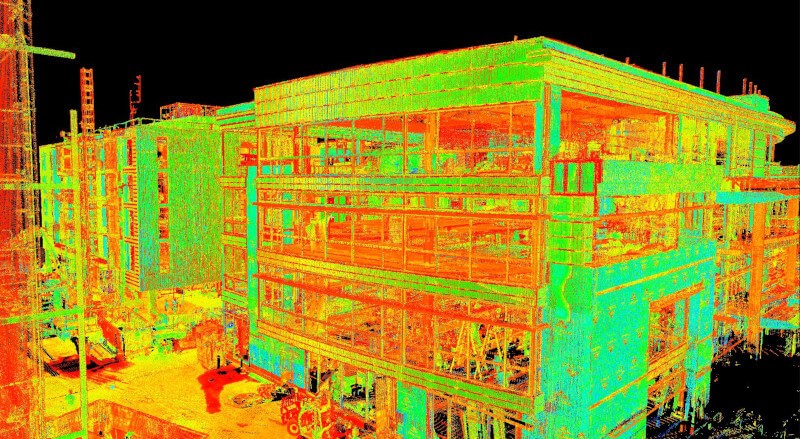 1. Point Cloud Data (Raw Data)
GPRS 3D laser scanning delivers unmatched site documentation with a variety of professional 3D laser scanners, including the Leica P-Series and RTC360 laser scanners. These scanners deliver 2-4mm accuracy and capture up to 2 million 3D data points per second. Each time GPRS executes a 3D scan, we capture a point cloud. A point cloud is a digital 3D representation of a space, made of millions of individual measurements containing an x, y, and z coordinate. Point clouds provide powerful and dynamic information for a project. By representing spatial data as a collection of coordinates, point clouds deliver large datasets that can be mined for information. The visualization and analysis from point cloud data is invaluable for decision making.
Maps & Models: PTG or E57 point cloud files and Autodesk Recap files in .rcs and .rcp format.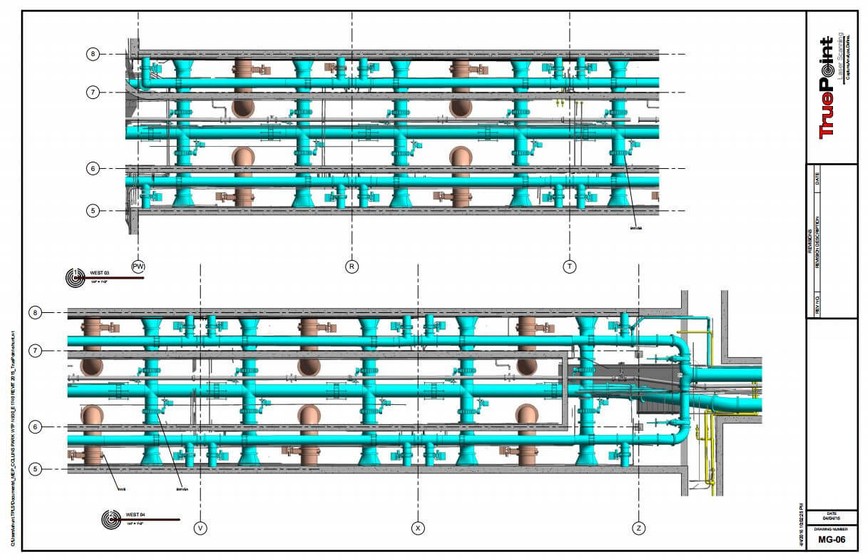 2. 2D CAD Drawings
Point cloud data is imported into AutoCAD software to create precise 2D CAD drawings of existing conditions. Floor plans, sections, and elevations can be created and used for construction planning and building modifications. 2D CAD software allows users to document and annotate scanning engineering drawings with text, dimensions, leaders, and tables. Data can be parsed, manipulated, and modified to suit a project's needs. Accurate construction drawings are drawn to scale and provide all the necessary documentation of a building's existing architecture, mechanical systems, and layout.

Maps & Models: 2D sheets in .rvt, .dwg, .dgn, or .pdf formats.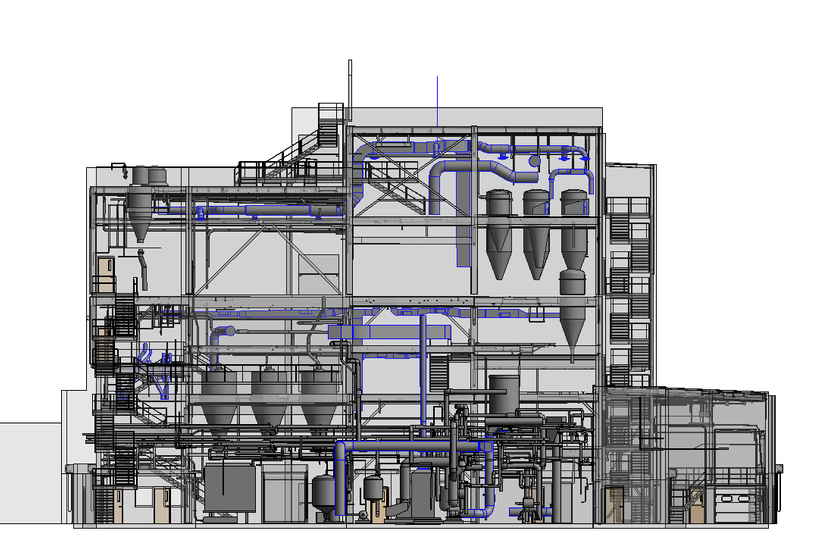 3. 3D BIM Models
GPRS has mastered the technology for converting point clouds into 3D BIM models to aid the planning and design needs of any project. 3D BIM models are accurate digital representations of a building or site to facilitate design, construction and operational processes. 3D BIM models provide clients with the ability to break down architectural, structural, and MEP building features and see how they fit into a single finalized structure. Users can isolate and alter walls, columns, windows, doors, etc. to support the planning and design needs of any project. 3D BIM services allow clients to visualize every detail of a project and anticipate problems in advance, facilitating a more efficient project.
Maps & Models: 3D models in software such as Revit, AutoCAD, MicroStation, SolidWorks, Navisworks. Modeling Options: Standard Detail, High Detail, Very High Detail.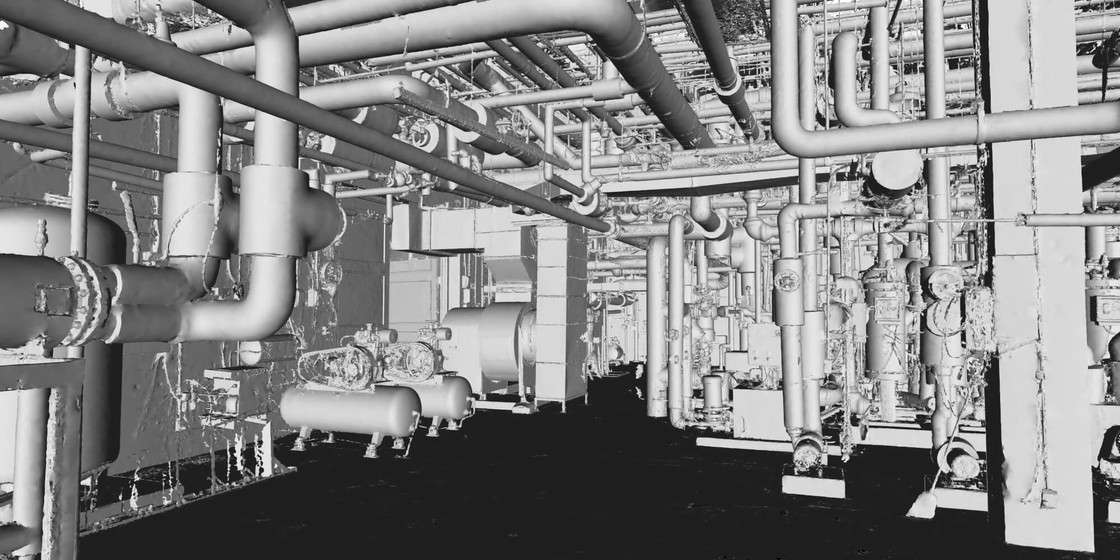 4. 3D Mesh
A 3D mesh model is a collection of vertices, edges, and faces that together form a three-dimensional object. GPRS's Mapping and Modeling team uses the point cloud data set of x,y,z coordinates to generate a triangulated mesh from the 3D points in .fbx, .stl, .obj, and .ply file formats. Meshes are volumetrically accurate, high density, high resolution, and are delivered in a compact, easy to use format. Meshes allow clients to view the object's geometry inside a CAD environment without having to navigate a point cloud. Meshes can be used for representing scanned elements with fine, organic details such as monuments and statues that are otherwise difficult to reproduce in CAD. Mesh files of stadiums and arenas have been used to develop mixed reality experiences during sporting events. 3D meshes are valuable because they are more easily manipulated by clients in for design, project planning, or mixed reality applications.
Maps & Models: 3D mesh in .fbx, .stl, .obj, and .ply file formats.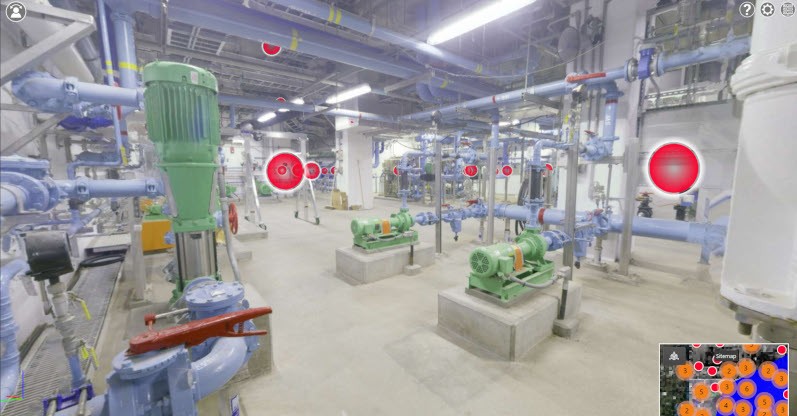 5. TruViews
TruView is a file used in a portable software designed for easy and intuitive sharing of point clouds, design models, mark-ups and more. TruViews are 3-dimensional photographs overlaid on top of the point cloud data. Since the TruViews are overlaid on the scan data, clients are able to take basic dimensions directly from the viewer for estimating clearances, and distances, etc. TruViews are useful for those who have not travelled to the site and for those who have been to the site but need to recall specific details of a particular area. A TruView allows clients to see a panoramic view of their project assets online.
Maps & Models: TruView portable software allows you to open and view the LGS format of the point cloud published by GPRS, as well as overlay IFC (3D Model) files. TruView was previously referred to as JetStream.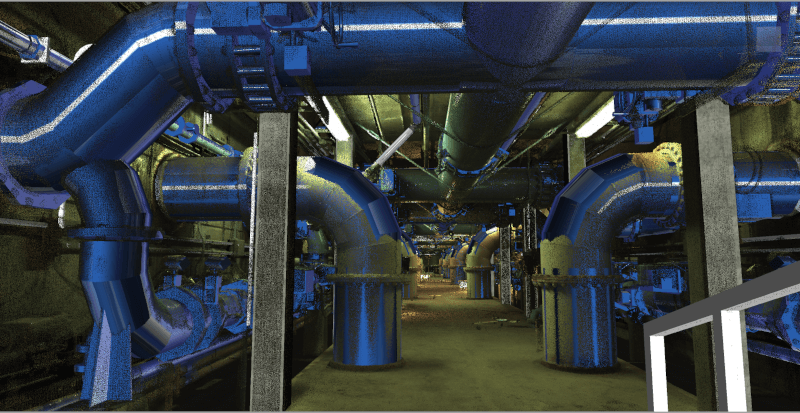 6. 3D Virtual Tour From Point Cloud
3D virtual tour is a collection of 360° panoramic images, rectified or "stitched together" to form a full 360° view of a location. The virtual tour can be viewed through desktop computers, laptops, tablets, and mobile devices. It allows your team to tour the location and add digital notes. A 360º virtual tour provides a good basis for instant decision-making due to the sufficient information it provides.
Maps & Models: A customizable MP4 video file format flythrough or point cloud flythrough from Recap.
Featured 3D Laser Scanning Projects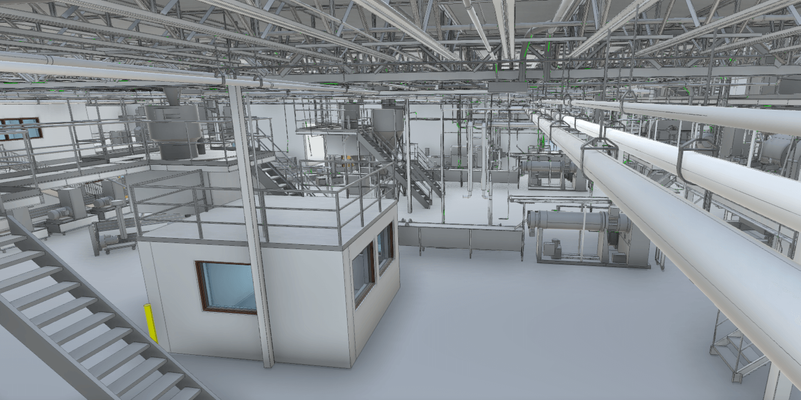 Task: A manufacturing facility is planning upgrades to three of its lines. Laser scan to capture point cloud data and generate a 3D Revit Model.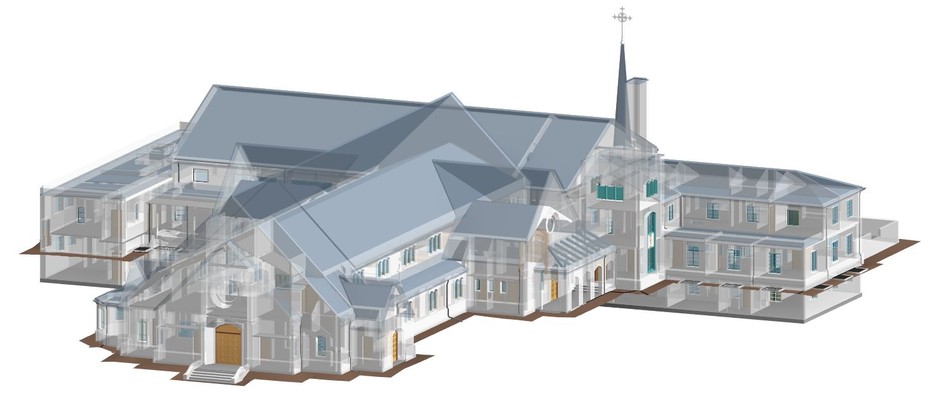 Task: A church and school constructed in the 1950's requested 3D laser scanning of their 56,000 sq ft three-building campus to plan for renovations.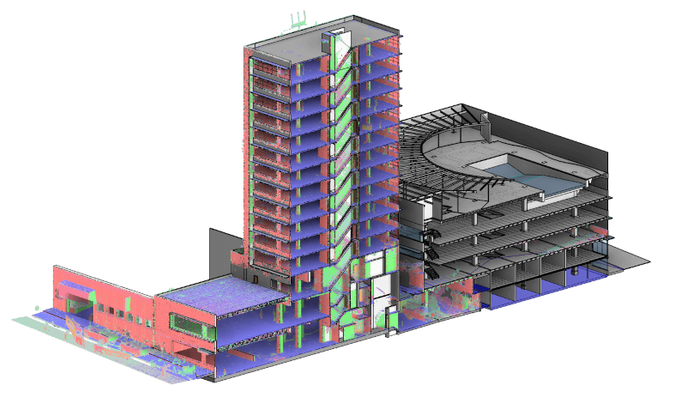 Task: Laser scan and 3D model a 15-story hotel and adjacent parking garage for two architectural firms for building redevelopment.
GPRS's Unmatched Nationwide Service Network 
With over 400 Project Managers in every major city across the United States, GPRS has an unmatched nationwide service network that makes it quick and easy to find local experts. Contact GPRS for information, pricing, and scheduling.
Contact Our Atlanta 3D Laser Scanning Project Manager Today
Want to Learn more About GPRS 3D Laser Scanning Services?