3D Laser Scanning Agricultural Facilities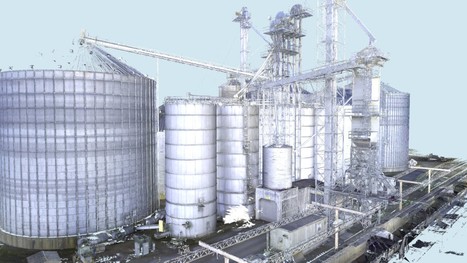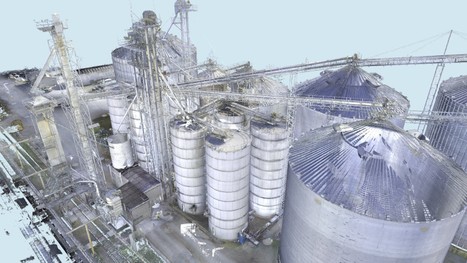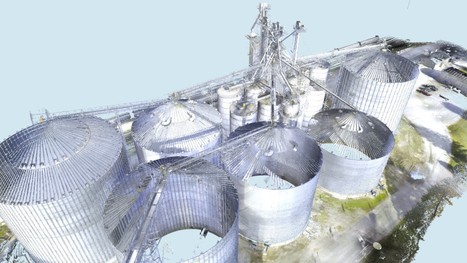 3D Laser Scanning Agricultural Facilities
The professionals at GPRS have extensive experience 3D laser scanning for the agricultural industry, including grain handling, storage, feed, milling and processing industries. We have 3D laser scanned grain facilities, ethanol facilities, production agriculture, grain processing operations and suppliers to the food corn industry.
From the initial planning and design of a grain silo, to engineering grain intake and distribution towers, to construction of a grain loading dock, to replacing ducts and piping for a grain chute, to analyzing tank farm slab elevation contours – and everything in between – GPRS has the resources to create a solution unique to your business needs.
We have completed scanning projects ranging from small rooms to entire facilities. We have captured precise data of grain intake and distribution towers, tanks, silos, hoppers, conveyors, support cables, structural members, machinery, equipment, rail spurs, catwalks, cleaning houses, grain elevators, drive throughs and so much more.
GPRS utilizes Leica Geosystems 3D laser scanners to provide a safe and accurate means of collecting site and overhead data from the ground, providing vital detail for design planning and analysis. An experienced technician or small team can scan facilities and sites with very little interruption to site staff and production.
Nationwide Directory Request a Quote Request a Presentation Case Studies
How Does 3D Laser Scanning Work?
Utilizing a 3D laser scanner, engineers can safely and accurately gather massive amounts of measurement data. 3D laser scanners emit millions of laser light pulses and by timing their return, can precisely calculate their spatial locations. They work by digitally capturing the dimensions and spatial relationships of objects using the reflection of the laser light. A 360-degree scan is taken of a location with the option of capturing panoramic photos. Laser scanners are high-speed, they quickly capture large-scale sites and facilities.
When the existing conditions of sites are scanned, millions of data points from the surfaces of the objects are captured and the result is an accurate point cloud of the scanned areas.
What Can the Point Clouds Be Used For?
Aging, deformation, and movement are inevitable in the agricultural industry. 3D laser scanning is the most cost-effective tool to monitor large structures. Engineers use the point cloud data as a tool to create as-built drawings instead of taking hand measurements. Point clouds provide a single and accurate set of measurements that improve design as well as communication among facility managers, designers and contractors. They offer value by providing a single set of information that can easily be shared with the entire team.
A point cloud can be used to:
Perform site arrangement.
Create a 3D model of overhead conveying systems.
Monitor defects in a structure and create a plan to stabilize the structure.
Check interferences with existing structures before construction.
Develop preventive maintenance plans.
Conduct floor flatness analysis/contour mapping.
Conduct volume calculations of storage bins.
Analyze a space to make sure that a piece of equipment will fit into that space.
Create digital walkthroughs of facilities.
Create a rapid prototype and visualization of changes in space with little modeling effort.
Create analysis reports.
Direct overlay into many 3D modeling software platforms.
Expedite design planning for site upgrades.
Existing site data can be complimented by geo-referencing laser scan data with the help of local survey professionals. Geo-referenced point clouds provide millions of points detailing features and systems directly related to existing site coordinate systems. This option may be utilized by design professionals to expand existing site-specific data with rich 3D accuracy of laser scan data. The redundant nature of a point cloud offers troubleshooting and alternate solution modeling beyond that of traditional hand sketches and field measurements.
3D laser scan data can be utilized in both 2D and 3D design software. Our team of in-house engineers can create a 3D BIM model or 2D CAD drawing of any scan data.
We can provide the following deliverables:
Intensity Map Point Cloud
Colorized Point Cloud (requires adequate site lighting)
TruView Files
Volume Calculations
Floor Flatness / Floor Levelness Analysis
Clearance Calculations
2D Drawings (in .pdf format)
2D CAD Drawings (in .dwg format)
3D Model (non-intelligent solids only model)
3D BIM Model (intelligent model)
For more information on 3D laser scanning grain facilities, contact us today at 419-843-7226 or email Laser@gprsinc.com.
Proud member of GEAPS
GPRS is a proud member of GEAPS, the Grain Elevator Processing Society. GEAPS advances grain industry knowledge and information sharing through a network of agricultural professionals.
More about GPRS
GPRS is an industry leader in 3D laser scanning and modeling services, delivering exceptional service and the highest quality data. Our family-owned business builds and values relationships with every client. Expert scan technicians use Leica Laser Scanners to capture point cloud data with unsurpassed speed and millimeter-accuracy. In-house CAD technicians create customized deliverables, such as 3D models and 2D drawings -- on time and on budget.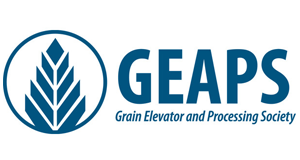 "We have relied on the services provided by GPRS for a number of years. The level of accuracy and confidence our design packages include start with a great 3D scan. Essentially, we've been able to bring reality into the virtual world, allowing us to make initial design decisions based on real-world data." Austin C. -- Sales Manager
Agricultural 3D Laser Scanning Case Studies 
"Our disciplines have been utilizing the Point Cloud and TruView information and it has been of value. We have discovered a few clashes with our structural steel, which may not have ever been caught, so I feel the service has already paid for itself."
- Joseph G, P.E., Project Manager
"We have been very pleased with the results of the scanning process. The product has been very useful. And has certainly helped in the development of the project. I would certainly use GPRS again on future projects."
- John G., President and Principal Architect
"Thanks for jumping into this assignment so quickly. What a great and productive trip. You guys work tirelessly, non-stop with all aspects of the set-up and execution. Your ability to master the technology is a game changer for us."
- Don A., Executive Vice President, Director of Architecture, Engineering and Technology
"The scan helped tremendously and has saved us quite a bit of time and trouble."
- Gene A., Mechanical Integrity Engineer
"[The Technician] did a good job of getting up to speed and working with little or no direction, which helped us concentrate on our other needs on site."
- Steve H., Project Manager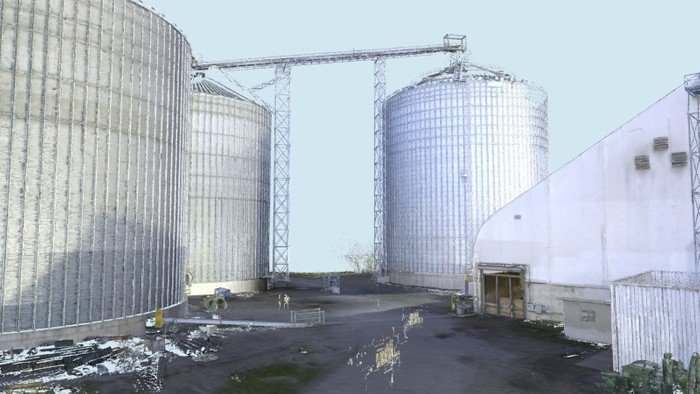 Feed & Grain Magazine:
"When it comes to the construction or modification of a grain processing or animal feed mill operation, technology is revolutionizing the way we engineer and plan these projects."
3D laser scanning, 3D laser scan technology, LiDAR, 3D Scanning, 3D surveying, laser surveying, 3D laser scanning grain facilities, 3D laser scanning ethanol facilities, 3D laser scanning production agriculture, 3D laser scanning grain processing operations, 3D laser scanning suppliers to the food corn industry, 3D laser scanning for grain processing or handling facilities.