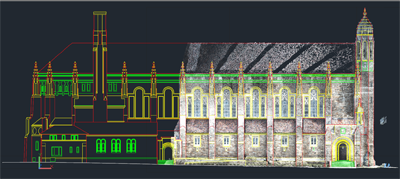 Point Cloud overlaid on top of Architectural Elevation Drawing
Case Study: Laser Scanning of Exterior Architectural Features
Location: Toledo, Ohio
Task: To capture the exterior structure and architectural features of an intricate historical church façade.
Challenge: Much of the church's architectural detail is towards the top of the structure between 60' & 100' above the ground. Capturing these details using traditional methods can be costly, time consuming and less accurate.
Solutions: Utilizing 3D laser scanning from the ground surrounding the structure, TruePoint was able to not only capture the exterior structure, but also to scan key architectural features and details. In addition, using the on-board camera, 360o pictures were taken in order to document the existing conditions in an interactive panoramic view.
Deliverable: The client received the point cloud in multiple formats including Autodesk's new Recap file structure, TruView's, 2D AutoCAD 2014 elevations of the façade and animations (fly-thru's) of the exterior focusing on key locations.
Added Value: Due to the design of the structure, there were areas that were not possible to see from the ground or from other locations of the building. Our scan technicians were able to set up on key areas of the roof in order to scan areas that would not have been possible to capture in any other fashion.
If you have a historic or intricate structure that you need to create as-builts for or need to document its existing condition for historical preservation contact TruePoint Laser Scanning at 419-843-7226 or info@truepointscanning.com.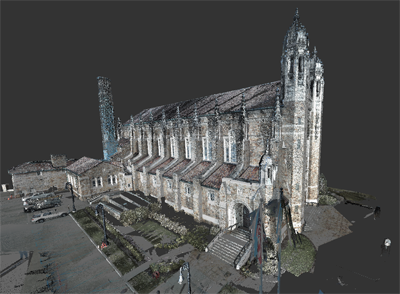 Axonometric View of Historic Church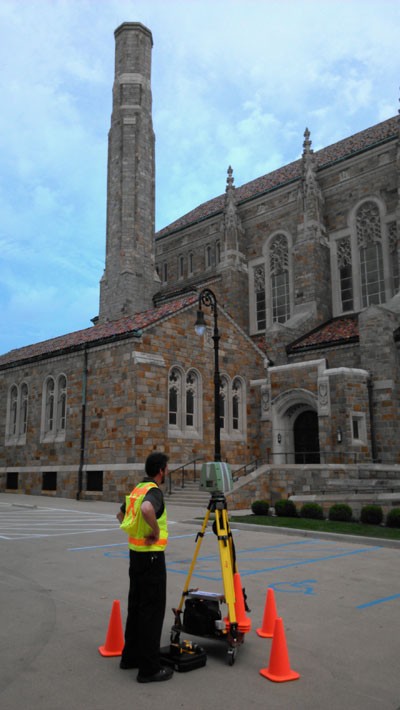 Scanning church for historical preservation & documentation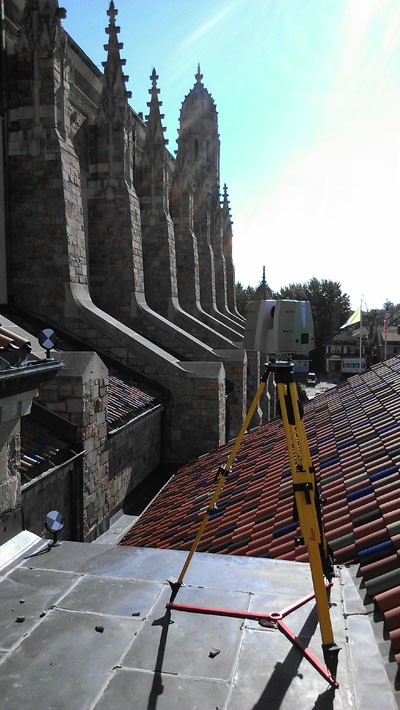 Leica P-20 ScanStation scanning historic church site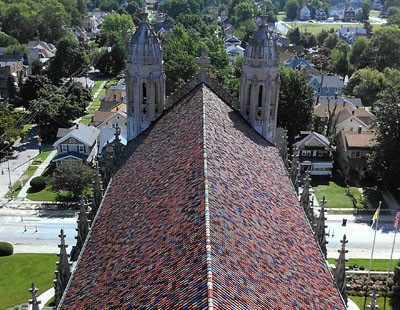 Photo of Overhead View of Historic Church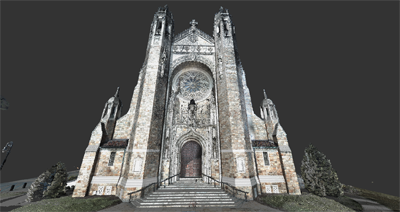 Colorized Point Cloud of Front Church Façade