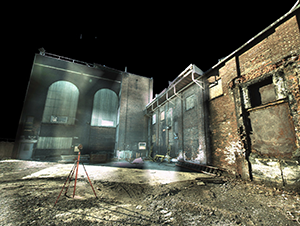 Autodesk Recap RealView of Exterior of building
Case Study: 3D Laser Scanning of Boiler Room
Location: Finger Lakes Region, New York
Task: Scan the interior of a multi-level building, interior steel platform structure, and exterior facades of a boiler room to identify existing structure, exposed MEP, and basic architectural features such as doors, windows, and walls.
Challenge: The client needed to set new equipment in the existing building after removing various stairs, walkways, and other non-structural columns and beams. Identifying potential clashes and penetration points through the building structure was important for siting of the new equipment. Because of the amount of structure present, traditional survey would have been difficult, time-consuming, and accessing certain areas could be unsafe.
Solutions: The TruePoint Scan technician, collected millions of data points through a 3D laser scan of the interior of the building and exterior facades. The client had a comprehensive "picture" of the site, depicting potential clash points and identifying non-essential columns and beams that could be removed. Additionally, the TruePoint technician used the photograph feature of the Leica P20, and TruePoint's in-house engineers overlaid the photographs with the data points to create colorized point cloud data. This further aided in the process of identifying various building components.
Deliverables: Colorized point cloud data importable directly into Autodesk software such as Revit.
Added Value: TruePoint worked directly with the client's survey crew on-site to ensure areas of importance were captured. Our technician mobilized and scanned the site in only two days. This not only saved the client's time, but also the client's money: a traditional survey would require a manlift rental and fall protection.
Client Testimonial: "[The Technician] did a good job of getting up to speed and working with little or no direction from [client] which helped us concentrate on our other needs on site." –Steve H., Project Manager
If you have a project in the state of New York, please consider our 3D Laser Scanning Services and contact Nate Baker at 703-835-5226 or washingtondc@truepointscanning.com for a quote today.
CLICK HERE to view the "3D Laser Scanning of Boiler Room Building for Sitting of New Equipment" case study.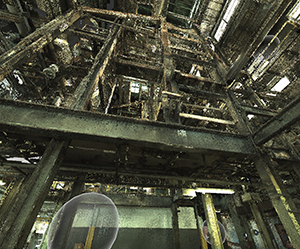 Colorized PointCloud as viewed in Autodesk Recap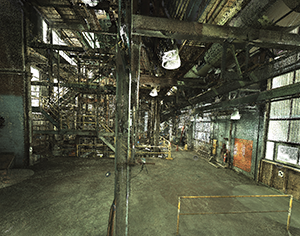 Colorized Point Cloud as viewed in Autodesk Recap-Portion of the Boiler and associated structure inside the building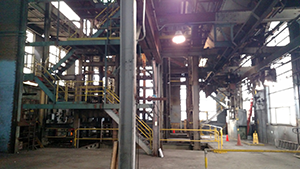 Portion of the Boiler and associated structure inside the building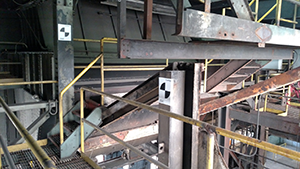 Upper level of existing Access structure to be removed by client as part of their project.