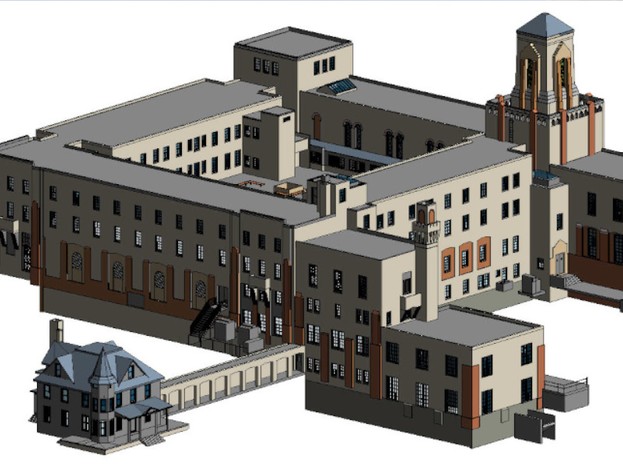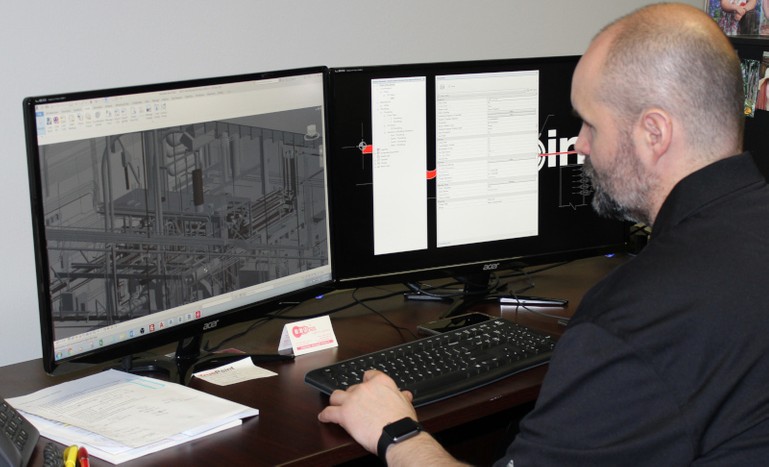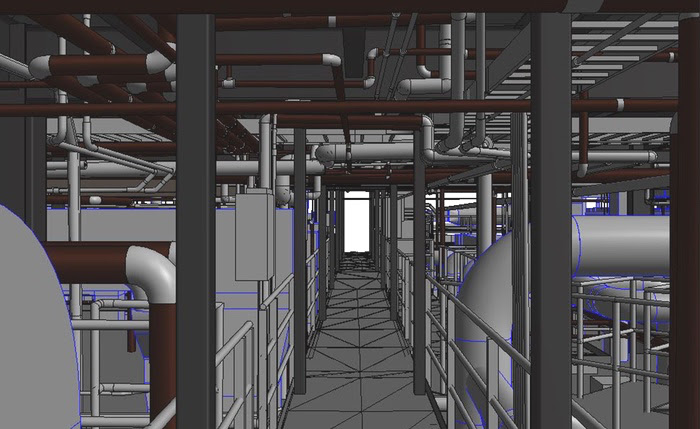 Revit is a building information modeling (BIM) software used by architects, engineers, designers, and construction professionals to create, edit, and review 3D models of buildings and infrastructure in exceptional detail. It is owned by a company called Autodesk, a leader in AEC industry software such as AutoCAD.
The software expedites the design of a building or structure and its components in 3D, annotates the model with 2D drafting elements, and stores building information modeling details. It has tools to plan and track different stages of the building's lifecycle, from concept and construction, to maintenance and renovation.
Revit is used to design, document, visualize, and deliver architecture, engineering, and construction projects.
Revit is used to model structures and systems in 3D with precision and ease.
Revit documents revisions to plans, elevations, schedules, and sections as projects change.
Revit provides project teams with useful toolsets and a unified virtual work environment.

Revit is used for coordination in conjunction with Autodesk construction cloud.
Architects, structural engineers, MEP engineers, builders, fabricators, designers, and many other professionals use Revit modeling to achieve their design, construction, operations, and maintenance goals.
Revit for Architectural Design
Architects use Revit to design, document, analyze and render 3D BIM models. Revit allows architects to collaborate with other team members in real-time, helping to review and coordinate design conflicts and inconsistencies in the design process.
-- Design and Documentation
Revit modeling allows architects to place building components, such as windows, walls, and doors into the 3D model. They are able to generate floor plans, elevations, sections, schedules, 2D and 3D views, and renderings quickly and accurately.
-- Analysis
Revit allows architects to optimize the functionality of the architectural design, run accurate cost estimates, and monitor performance over the lifecycle of a building or project.
-- Visualization
Architects can generate photorealistic renderings and view the 3D model in virtual reality software. They can create construction documentation with cutaways, 3D views, and stereo panoramas.
-- Coordination and Collaboration
Architects can share, sync, and review designs with engineers and contractors in a unified project environment. In coordination with Autodesk Construction Cloud, Revit speeds up the design process and makes collaboration more efficient.
Revit for Structural Engineering
Structural engineers have embraced Revit's capabilities. It has tools for creating detailed models of structural elements such as beams, columns, and walls. Engineers use BIM models to analyze the structural performance of a building and ensure that it meets construction standards.
-- Reinforcement Detailing
Structural engineers can model reinforcement designs in an advanced BIM environment. Revit gives them the ability to create detailed reinforcement shop drawings with rebar schedules.
-- Construction Documents
Structural engineers can create thorough and accurate construction documents. Revit gives them the ability to define design intent at a high level of detail, ensuring the project meets safety standards.
-- Structural Analysis
Structural engineers can perform linear and nonlinear analysis of any structure type and shape to design steel, concrete, and timber elements of a structure. Revit gives them the ability to export to design and analysis applications.
-- Fabrication of Components
Structural engineers can make precise calculations and design building components for off-site manufacturing with confidence that they will fit properly when installed on-site.
Revit for MEP Engineering
Revit provides MEP engineers tools for designing and modeling complex systems such as HVAC, electrical, and plumbing systems. MEP engineers use Revit models to ensure that the systems are properly integrated with the building design and to minimize any potential clashes between disciplines.
-- Integrated Design
Expedite the MEP design engineering process with Revit. Coordinate and communicate design intent in a single model before construction begins.
-- Analysis
Precise as-built data is critical for engineering-driven calculations. MEP engineers can conduct simulations and run interference detection throughout the design process.
-- Documentation
Revit provides the opportunity to design, model, and document building systems in a full building information model, including architectural and structural components.
-- Fabrication
MEP engineers can create fabrication-ready models, ensuring smooth coordination and installation.
Autodesk Revit is a good tool for construction management. It allows construction managers to visualize the construction process and plan the construction sequence. It is also used to coordinate construction activities and communicate project information to stakeholders.
-- Make Informed Decisions
Use data-rich 3D models to make planning and preconstruction project decisions.
-- Connect Design to Detailing
Model design plans with a high level of detail. Use tools to better connect structural design to detailing, helping reduce clashes and change orders.
-- Prepare for Fabrication
Revit enables fabricators to create accurate designs, helping to reduce errors in the fabrication process. It also allows fabricators to communicate effectively with other team members.
-- Improve Communication
Use Revit models to coordinate onsite trades; detect clashes; sequence phases; and improve office-to-field efficiency, quality assurance, and quality control.
Before Autodesk Revit, constructing a BIM model was difficult and time-consuming. Now the design process has become more straightforward and efficient. Revit is a powerful tool that has many benefits for architects, general contractors, sub-contractors, estimators, and fabricators. It allows these different trades to design, simulate, and manage building projects efficiently. Revit improves accuracy, enhances collaboration, and streamlines project management. It is an essential tool for anyone involved in the Architectural Engineering and Construction (AEC) industry.
3D laser scanning supports Revit modeling by providing accurate dimensions for the 3D models that are created. For more information on Autodesk Revit, contact TruePoint Laser Scanning today at 419-843-7226 or email info@truepointscanning.com.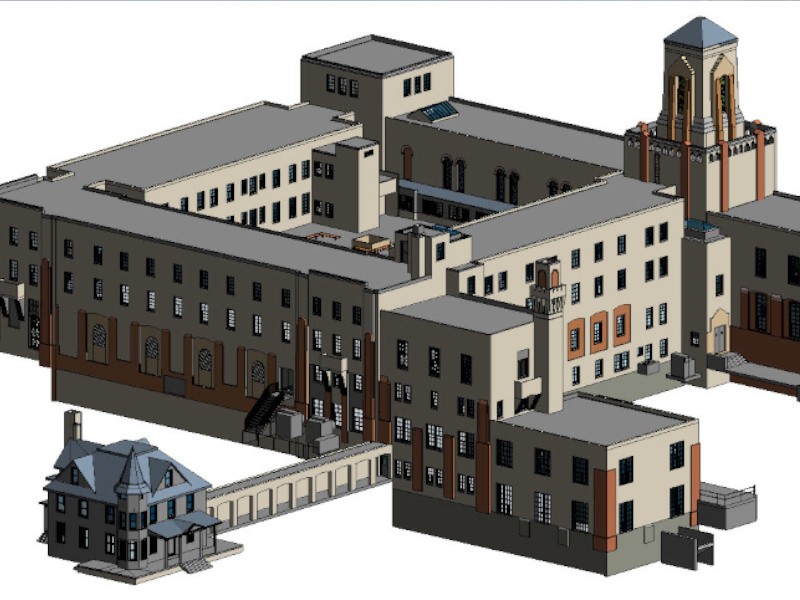 3D Revit Model of Howard University Building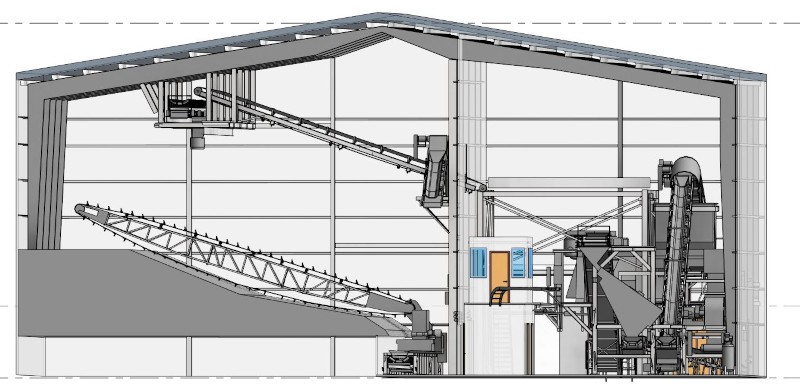 Revit Model of Brick Manufacturing Facility