Virtual Fans Created with the Help of 3D Laser Scanning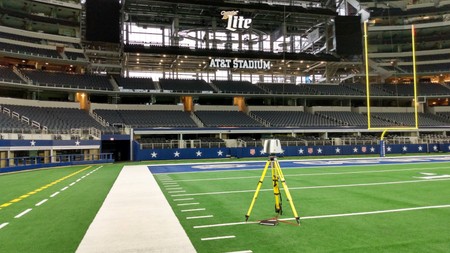 Client Review: "We sincerely appreciate the incredibly hard work, organization and hustle you and your team put in for us this year." Laura H. Executive Producer
TruePoint Insight: "We are thrilled to have been asked to participate in this project to create virtual fans for FOX Sports. 3D laser scanning captures real-world spaces with millimeter precision for clients to create engaging virtual reality experiences." Ryan Hacker, President of TruePoint Laser Scanning.
Location: NFL Stadiums Across the United States
Task: Use 3D laser scan technology to capture the existing conditions of NFL stadiums for our client to create virtual fans for Fox Sports football games. With COVID-19 conditions, limited fans were permitted in the stadiums. With the help of 3D laser scanning and Unreal Engine, Fox Sports introduced "virtual fans" to enhance the viewing experience for NFL fans across the nation. Instead of broadcasting an empty stadium, FOX Sports inserted virtual fans in the stands digitally. They desired to recreate the live game experience with virtual fans and artificial crowd noise.
Solution: TruePoint performed 3d laser scanning to capture the existing conditions of over a dozen NFL stadiums quickly and with great accuracy. 3D scanning was completed from the field surface to capture lower rows of seats, and from the aisles to obtain a flat plain of field and seating surfaces. The RTC360 3D laser scanner expedited this project for our client. With a measuring rate of up to 2 million points per second and advanced HDR imaging system, the creation of 3D colorized point clouds was completed in less than two minutes per scan location.
Challenge: Creating virtual fans is a significant undertaking from a technical side. Computer animated crowds are created in Unreal Engine, the popular Epic Game engine used in a long list of video games. Fans are dressed in team clothing and even programmed to perform movements like the wave. With Unreal Engine, virtual fans are rendered in real time and can be built into every camera angle.
Deliverables: The existing spatial layout was captured in .rcp format, including the stadium footprint, field surface, aisles, seating, columns, roof members, Jumbotron, score board, and field goal posts. Laser scanning can be combined with real time ray tracing to create beautiful renders and realistic looking results in Unreal Engine.
Added Value: 3d laser scan technology documents real-world environments and reconstructs them into a dimensionally-accurate 3d digital representation. Environments are quickly captured and rendered and prove to be more realistic and more engaging.
For more information on 3D laser scanning to create virtual reality, augmented reality, and mixed reality experiences, contact TruePoint Laser Scanning at info@truepointscanning.com or call 419-843-7226.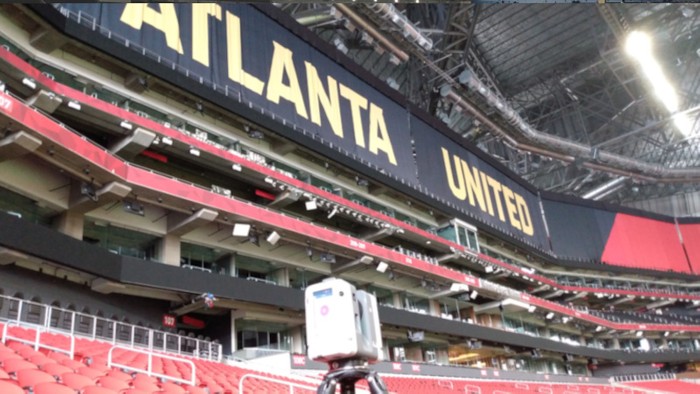 Mercedes--Benz Stadium, Atlanta, GA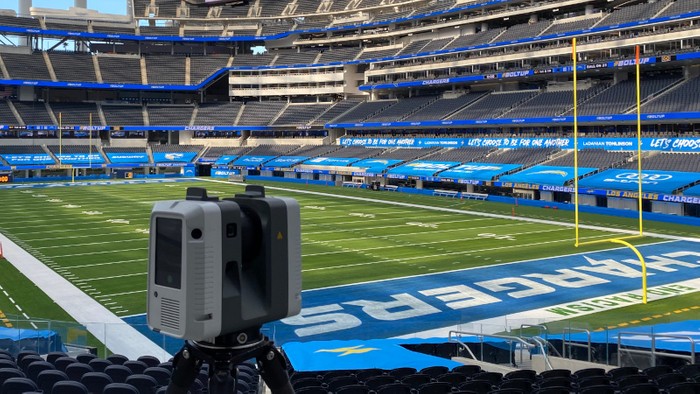 SoFi Stadium, Inglewood, CA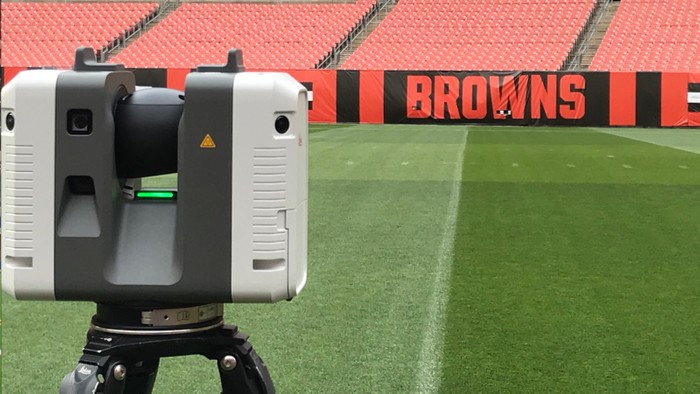 FirstEnergy Stadium Cleveland, OH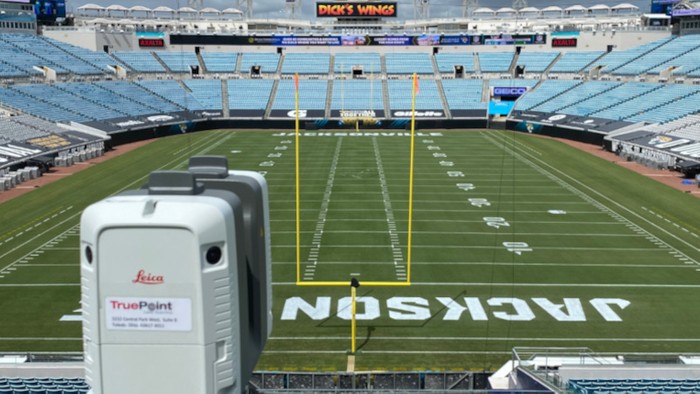 TIAA Bank Field, Jacksonville, FL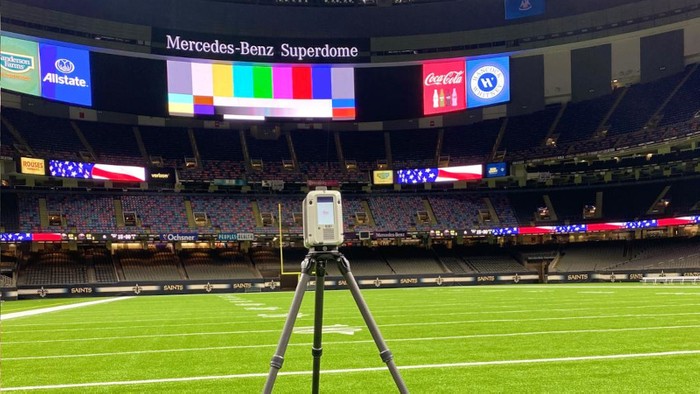 Mercedes-Benz Superdome, New Orleans, LA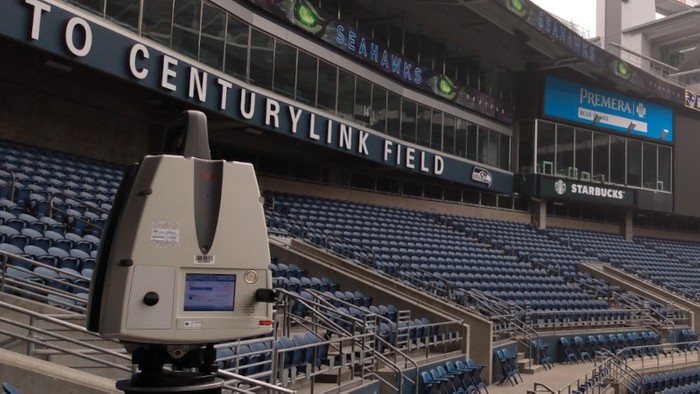 CenturyLink Field, Seattle, WA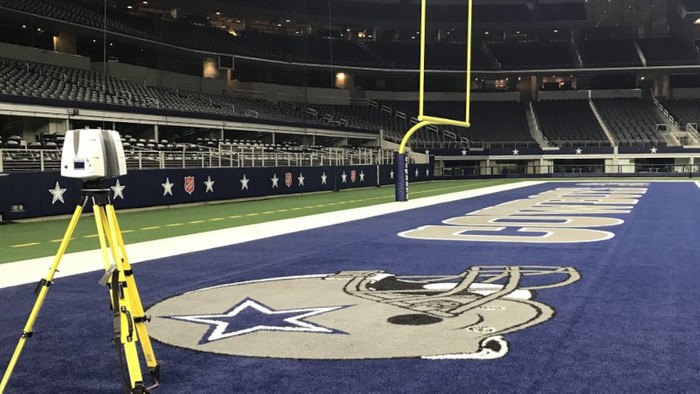 AT&T Stadium, Arlington, TX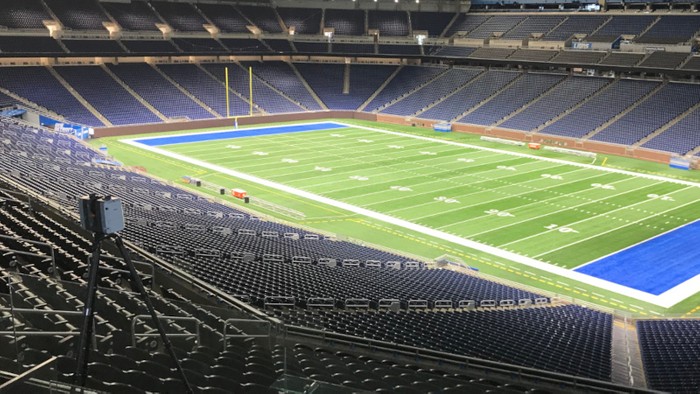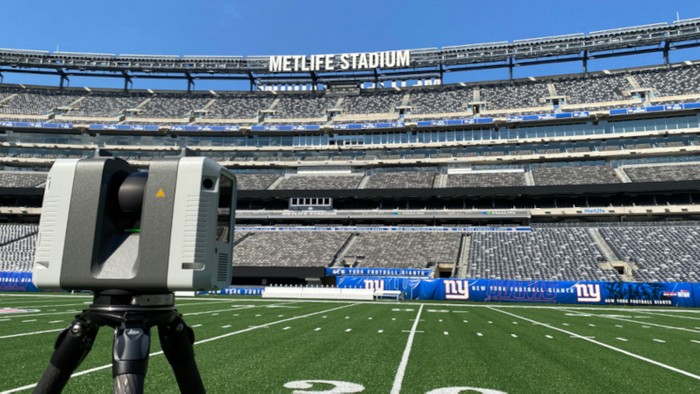 MetLife Stadium, East Rutherford, NJ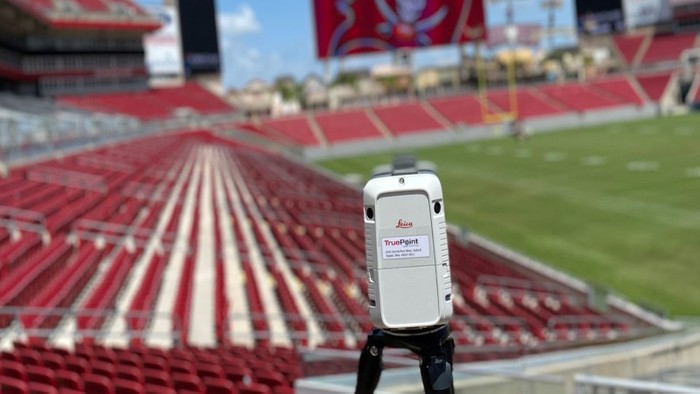 Raymond James Stadium, Tampa, FL