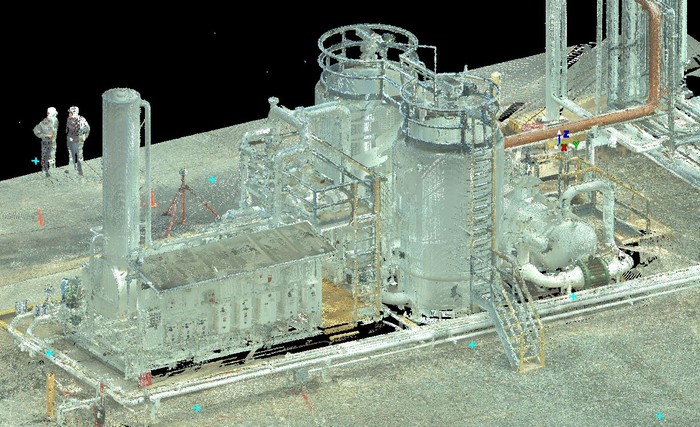 Colorized Point Cloud of Vapor Recovery Unit
Case Study: Vapor Recovery Unit
Location: Selma, North Carolina (near Raleigh)
Task: To create as-builts of a fuel terminal Vapor Recovery Unit, or VRU. TruePoint was called in to capture tanks, piping, and other MEP features, as well as secondary containment areas. The client was going to use the data for clash detection and pre-fabrication purposes.
Challenge: The client needed numerous measurements to include piping diameters, locations and elevations. The engineers working from another state were looking to make multiple additions and modifications to the current VRU. Collecting the information for them would have been complex and time consuming.
Solutions: TruePoint provided the client with 3D models, thereby allowing them to work from their own offices without needing to revisit the site for additional measurements. This helped eliminate design time, potential change orders, and equipment downtime. Laser scanning saved them hours of travel time and was also a more cost-effective option. Additionally, laser scanning was a safer option, as it allowed for scanning from a distance, since the equipment was still in operation.
Deliverables: The client received a registered Point Cloud file (.pts, .rcp and .rcs files), importable into AutoCAD or other software, along with TruViews. TruePoint delivered a 3D model which will be used in MicroStation.
Added Value: By scanning the existing equipment, TruePoint was able to provide the client with TruViews (3D 360 degree photos) which allowed them to navigate the site from their home office. This allowed the client to lay out a plan for replacing some of the existing equipment more efficiently. It also allowed them to have certain pieces of equipment prefabricated in order to reduce downtime.
For all of your complex spaces, such as processing plants and refineries, laser scanning is an extremely cost-effective and efficient way to gather necessary field data. Call us at 419-843-7226 to discuss your project.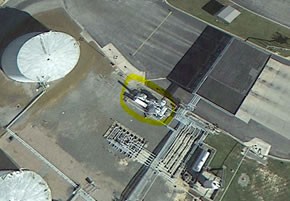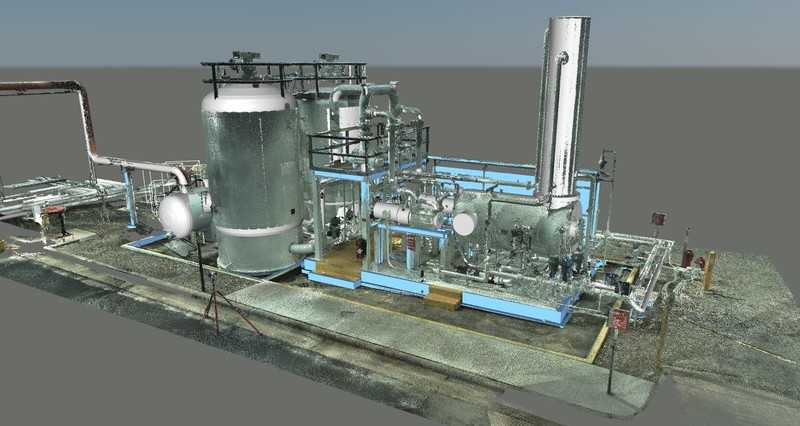 Navisworks Cloud and Model Overlay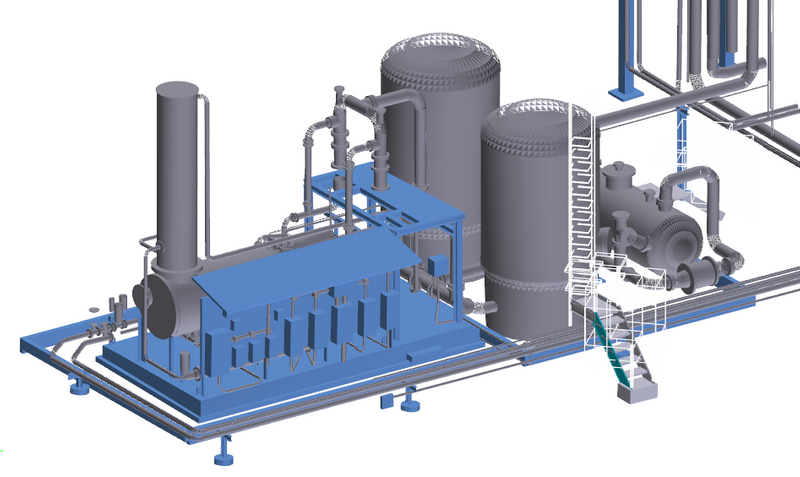 3D Model Utilizing Kubit PointSense