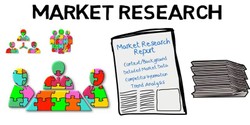 TruePoint Laser Scanning Named Top Player During COVID-19
December 26, 2020
Zeal Insider -- 3D Laser Scanning Services Market Research Report: The Impact of COVID-19 for Top Laser Scanning Companies like TruePoint Laser Scanning
The pandemic has caused a need for companies to understand spaces virtually. Sharing data through 3D laser scanning has become necessary in design, engineering and construction.
TruePoint is proud to be named a top player in the 3D laser scanning market amidst COVID-19.
The 3D Laser Scanning Services market research report provides in-depth analysis of market scenario including present as well as future state of 3D Laser Scanning Services market. It delivers content on emerging trends, and market dynamics with respect to drivers, opportunities and challenges that plays crucial role in the growth of market. Further, the report involves market overview, key players profiling, key developments, suppliers of raw materials and dealers, among other information. It also consists of market size, sales, share, industry growth rate, and revenue.
Source: 3D Laser Scanning Services Market: Know about Impact of Covid-19 by Top Companies like – Technics Group, Cyberoptics Corporation (Laserdesign), TruePoint Laser Scanning, LLC, IMAG'ING, McKim & Creed Inc, Trimble Inc, and more – Carter County News
Zeal Insider efficiently delivers strategic reports aiming to serve our customers with everything they require. It offers statistical surveys, industry analysis and forecast data on segments, regions and major companies of 3D Laser Scanning Services market.