Transformation Planned for Downtown Toledo Hotel
by David Kuznicki – NBC 24 News
TOLEDO, Ohio (WNWO) — On Wednesday, the Lucas County Commissioners announced that a new hotel is planned for the former Hotel Seagate location at the corner of Summit Street and Jefferson Avenue.
The dual-branded Hilton Garden Inn/Homewood Suites hotel will serve as the dedicated hotel to the SeaGate Convention Centre.
The new hotel is projected to open in 2019 and comes with a price tag of nearly $30 million.
The County bought the building in 2014 for just under $1.4 million, with the intention of tearing it down.
The demolition was halted in summer of 2016. "This project will take a key corner of Downtown Toledo from an eye-sore to a beautiful 200-plus room hotel that we can all be proud of. Key Hotel and Property Management has been an amazing partner to work with over the last year. Our collaboration has ensured that this project gets off on the right foot and works for the taxpayers of Lucas County," said Commissioner Tina Skeldon Wozniak.
"The partnerships we have forged in the areas of economic development, workforce development, and in the response to the health of Lake Erie is a testament to the dedication of this board's commitment to be responsive to the needs of Lucas County residents."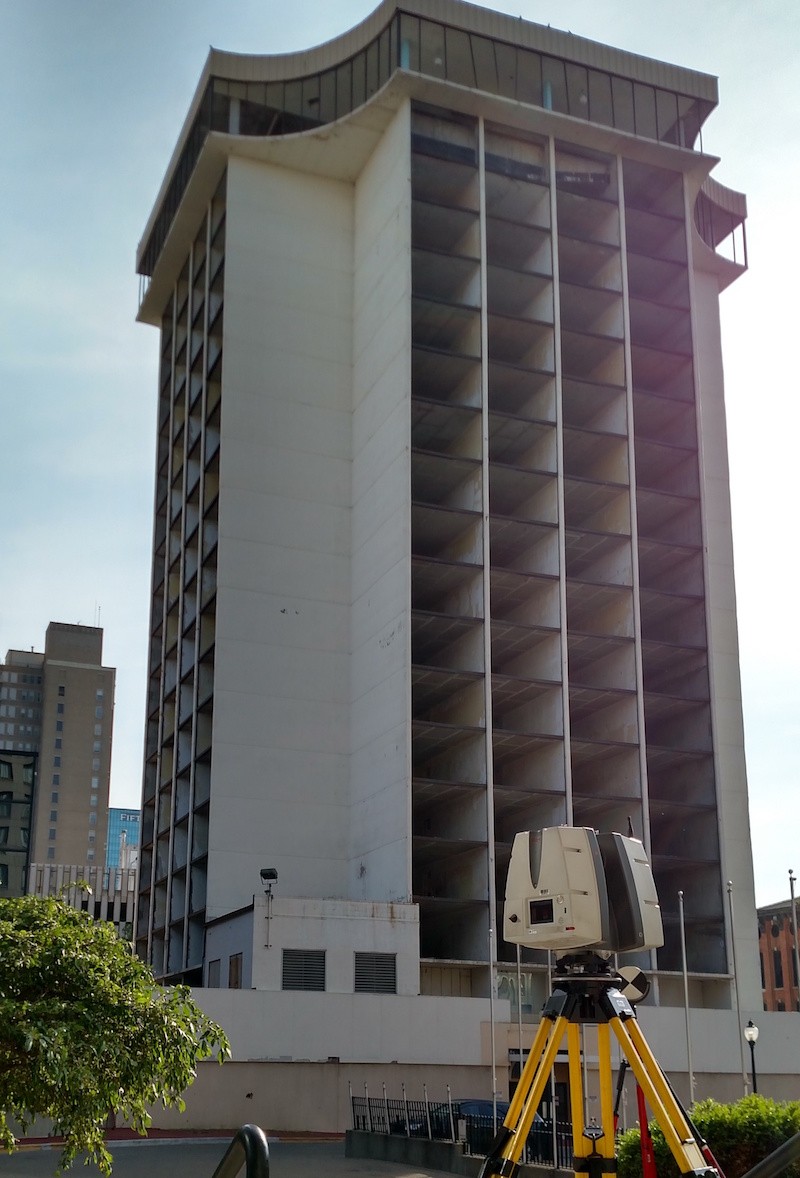 TruePoint performed 3D laser scanning services to aid in the transformation of the former Seagate Hotel in downtown Toledo into a new 200-room hotel.