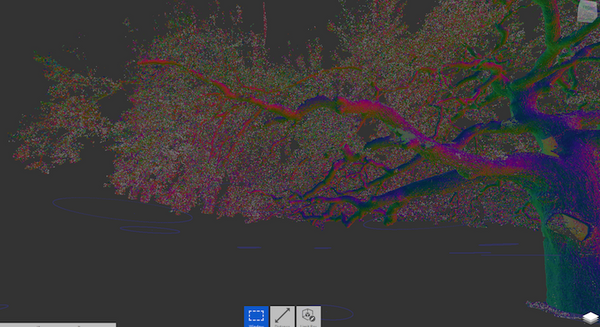 Point cloud data was captured in a few hours on site in a fast and environmentally friendly manner.
Case Study: TruePoint Delivers 3D Mesh of Trees for New Development
Location: Austin, Texas
Task: This client desired to capture the attributes of two 100-year old trees and include them in the design plans for a new development. TruePoint laser scanned the trees and created a 3d mesh for the client to include in the drawings.
Challenge: The client could not accurately capture the location and dimensions of the tree trunks and limbs. They wished to keep the two trees in place and design the new development around the existing trees without damaging the trunks or limbs.
Solutions: TruePoint's Texas office used a Leica P40 laser scanner to capture the two trees and the surrounding area. Accurate 3D measurements were captured in a few hours on site in a fast and environmentally friendly manner. The client saved the time of manual measurements and the cost of renting a lift.
Deliverables: TruePoint provided the client with the point cloud data and 3D mesh of the trees. This can be pulled into an existing Revit or AutoCAD model and aligned with the new development plan.
Added Value: 3D information is invariant to lighting and shadow, as a result, significantly more data was acquired by laser scanning the tree, and much more accurately than hand measuring. Laser scanning services are the solution for capturing spatial data in a fast, efficient and highly accurate way.
If you have a project in Texas where accurate measurements are needed in hard to access areas, or would like to learn more about the benefits of laser scanning, contact David Sauceda in our TruePoint Laser Scanning Texas office at 512-745-1119 or austin@truepointscanning.com.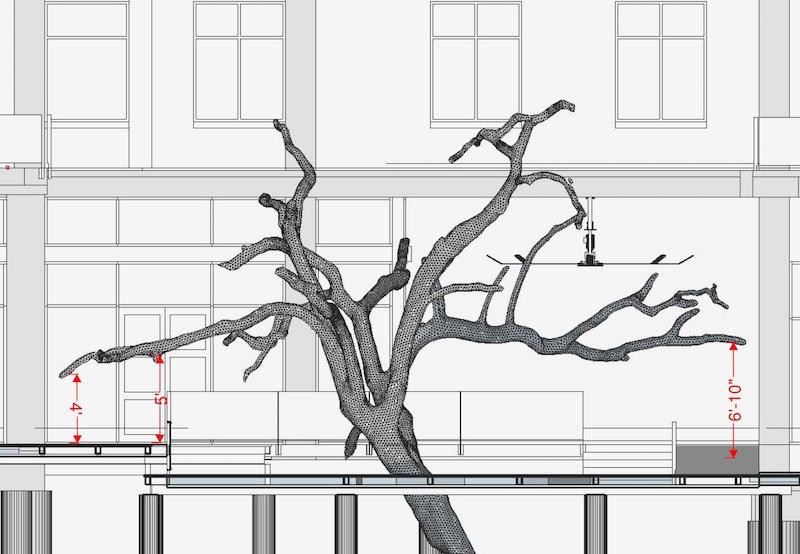 The client can add the 3D mesh into the plans for the new development.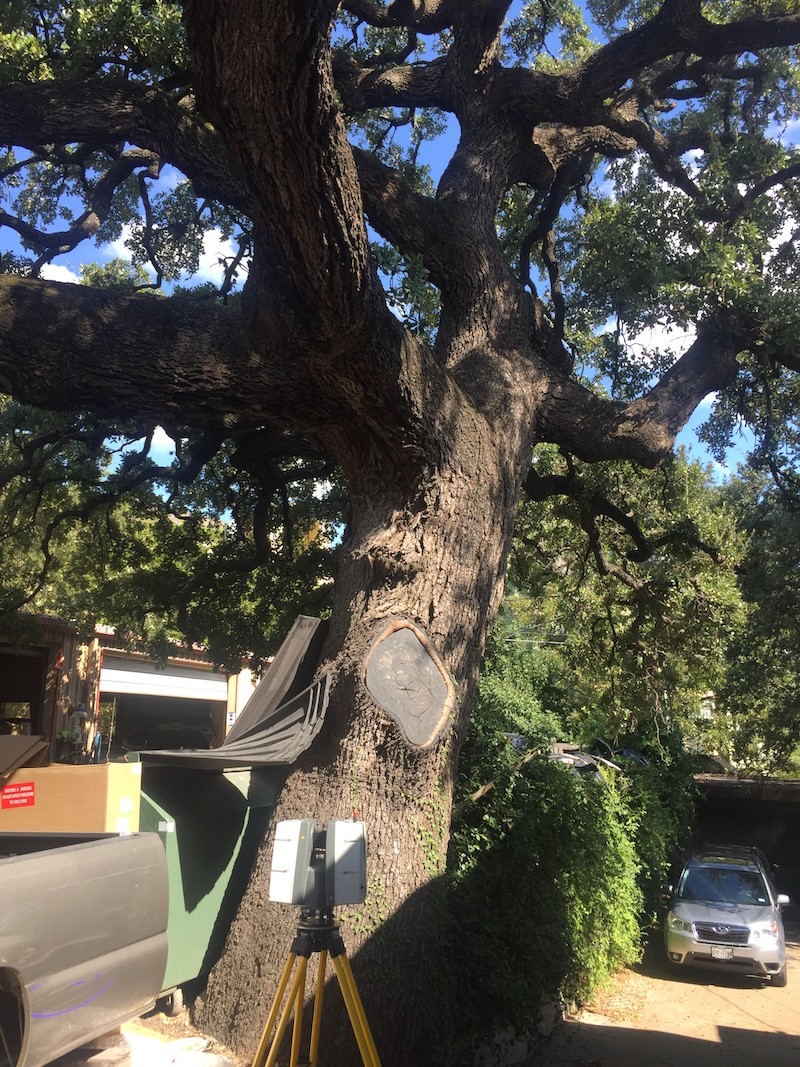 TruePoint laser scanned two trees in Austin, Texas to create a 3D mesh to be inserted into the client's design model.