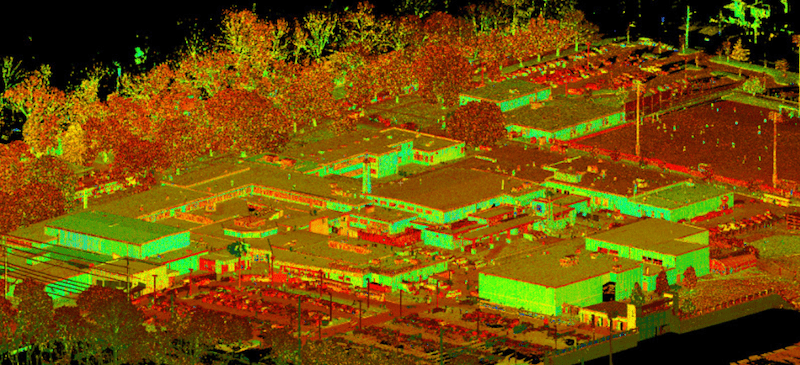 TruePoint 3D laser scanned a school for an architect.
Case Study: TruePoint 3D Laser Scans High School for Architect
Location: Lawrence, Kansas
Task: TruePoint's Kansas City office 3D laser scanned a local high school for an architect. The building exterior, roof and main interior corridors of the school were 3D laser scanned to reality capture the architectural features, exposed structural features and the location of mechanical equipment on the roof. Educators, students, and community members developed a strategic plan to improve the high school experience, tasking the architect with a massive redesign to the existing school.
Challenge: The school was very large and active and had multiple annexes added onto it over time. The architect needed complete as-built documentation of what was actually on-site. With limited access to the facility, it would have taken a team of people weeks to hand measure the building. There was no ability to go back to the site for missed measurements, so it was essential to capture everything needed during the allotted time. In addition, they would have needed to rent lifts and shut down portions of the school.
Laser scanning also solves the complex challenge of understanding roof penetrations. By scanning the roof and tying that to the interior scan data, the point cloud data is able to show exactly where each penetration will enter/exit the building to ensure that no clashes occur based on the intended placement of equipment and the respective penetrations.
Solutions: TruePoint quickly mobilized two laser scan technicians to the site. Through the use of 3D laser scanning, TruePoint generated precise, accurate and up-to-date "as-is" existing conditions in under a week. Survey-grade P40 Leica laser scanners delivered point cloud coverage of the building interior and exterior, saving the client the cost of hiring a large team. No lifts were needed and the technicians were able to work around the school's active schedule, avoiding any shutdowns or disruptions to on-going operations.
Deliverable: TruePoint delivered intensity map point cloud files for use in Autodesk Recap. This ensured that the school, architect, structural engineers and project managers were working from the same data set. The data helped them to assess the current structure, and expedite the project planning and budgeting phase.
Added Value: Before any design or engineering work begins, it's important to know exactly what is on-site. Existing drawings tend to be outdated and incorrect and can lead to uncovering hidden issues that ultimately cause scheduling delays and change orders. 3D laser scanning captures complete and accurate data that can be used to manage, maintain and improve the property. The scanning cost was offset by the cost to send a team of people into the field, related travel costs, not needing to rent a lift, and uncovering unknowns before construction.
If you are in Kansas or Missouri and need as-built surveys, virtual design and construction, or architectural documentation call or email our Kansas City office for a quote. Contact Dave Schaff at 913-912-0318 or kansascity@truepointscanning.com.
Want to hear more about our different applications? We offer Lunch 'n Learn presentations at your office!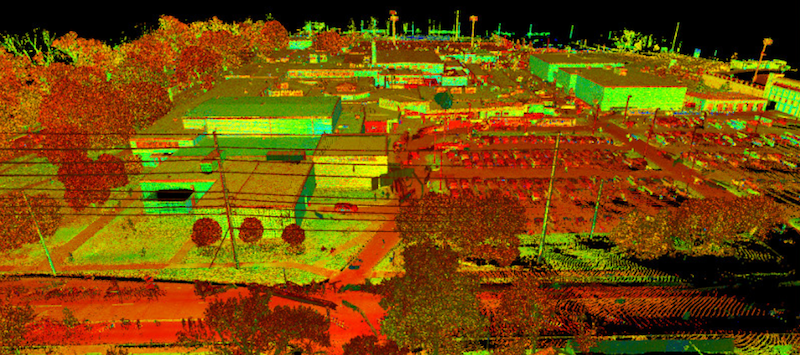 Two technicians used P40 Leica laser scanners to capture point cloud data in less than one week on site.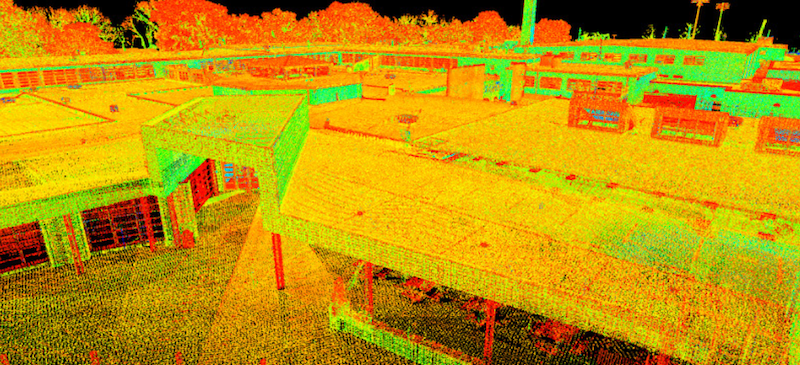 TruePoint delivered intensity map point cloud files for use in Autodesk Recap.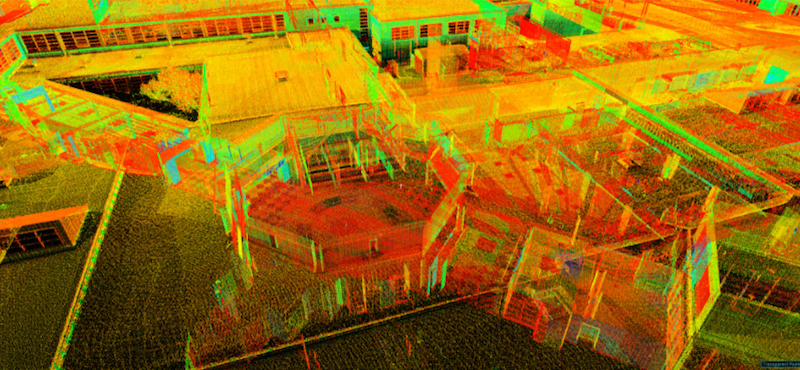 TruePoint provided data to help the architect assess the current structure and expedite project planning and budgeting.