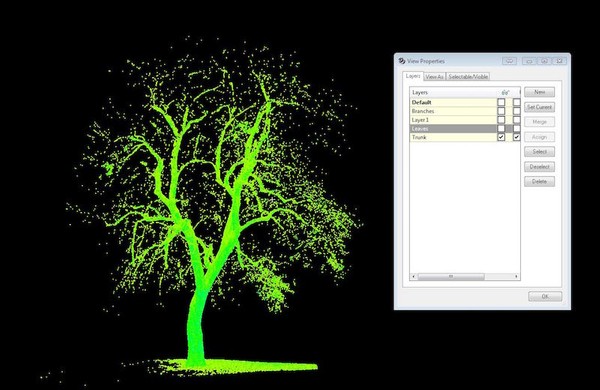 TruePoint laser scanned a tree in Boulder, Colorado.
Case Study: TruePoint 3D Laser Scanning Services Aids Design of TREExOFFICE Project
Location: Boulder, Colorado
Task: To 3D laser scan the trunk and limbs of an existing tree in Boulder, Colorado. Architecture students at the University of Colorado used laser scan technology to design TREExOFFICE, an outdoor workspace built around an American Linden tree in a park on campus. The space offers a conference table, six desks, wifi, and a platform for people to work, sit, think, converse, speak, or perform. TruePoint created a 3D mesh of the tree to aid in the cutting-edge design and prefabrication of the office space.
Challenge: The client is part of the design group working with college students and a nationally renowned artist who creates work spaces using an existing tree. The client could not accurately capture the dimensions of the trunk and limbs. They need the existing conditions of the tree to design the outdoor work space.
Solutions: TruePoint's Colorado office used a HDS7000 laser scanner to reality capture the tree and limbs with sub-centimeter accuracy. In only a couple of hours, data was captured a safe distance from the tree, so it would not be damaged. Laser scanning saved the client the time of taking manual measurements and the cost of renting a lift, as all scans were completed accurately from the ground.
Deliverables: TruePoint provided the client a 3D mesh of the tree. This can be pulled into an existing Revit or AutoCAD model and aligned with the existing plan. Using models and computer programs, the students created digital files that could direct the machines to cut wood and metal into the shapes they needed to build the project. This offered architecture students prefabrication strategies that they can take with them in their future careers.
Added Value: TruePoint captured millions of sub-centimeter measurements on the trunk and limb of the trees in a few hours. Laser scanning is fast, accurate and there is no need for a tape measure or lift. The mesh is easily pulled into a Revit model and aligned accordingly.
When you need measurements or data in hard to reach areas, TruePoint has the tools to get accurate information at a safe distance. Team with TruePoint on your next laser scanning project and we can provide virtual design and construction for your business.
If you have a project in Colorado where complex measurements are needed in hard to access areas, or would like to learn more about the benefits of 3D laser scanning, contact Dave Schaff in our TruePoint Laser Scanning Colorado office at 720-618-1029 or denver@truepointscanning.com.
TREExOFFICES have sprung up in London, New York, and Berlin. They are collective workspaces that intend to bring awareness to things like the rights of nature, and the natural systems around us. For more information on this project, view the links below.
http://bmoca.org/calendar/view/public-program/treexoffice
http://www.colorado.edu/cedar/2017/03/06/316-opening-celebration-treexoffice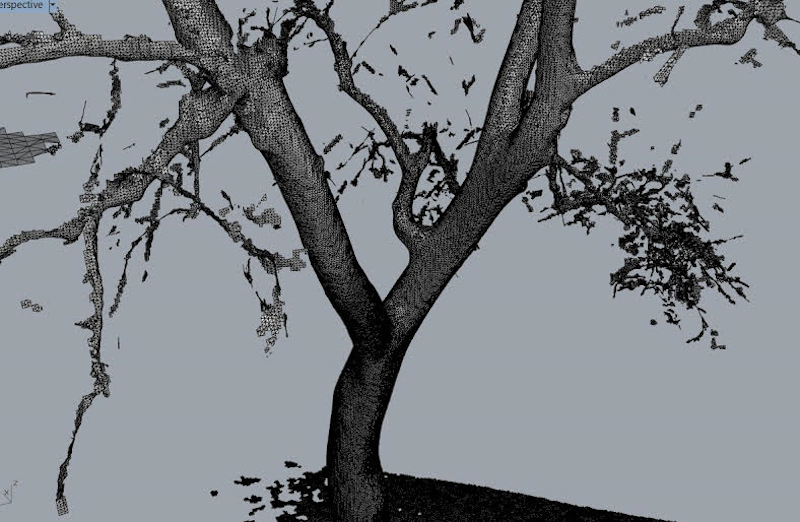 TruePoint provided the client a 3D mesh of the tree.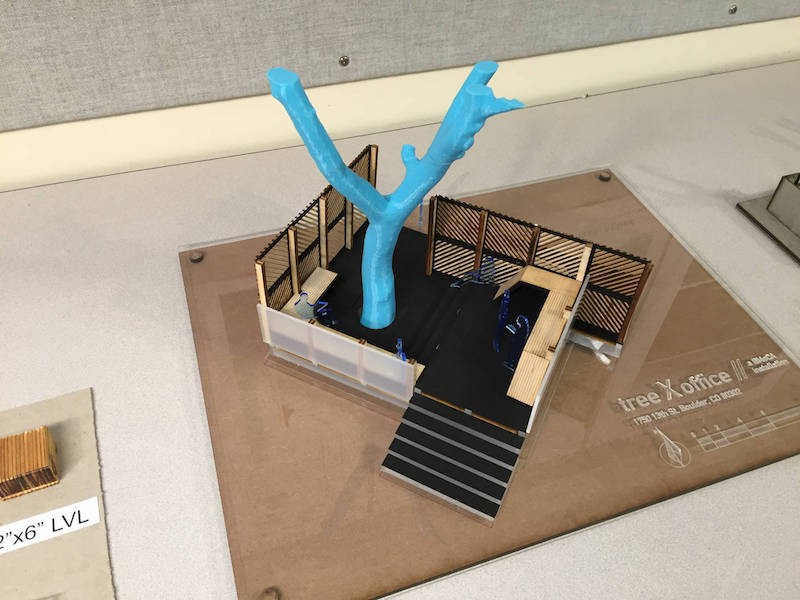 The 3D mesh was pulled into a model to design TREExOFFICE, an outdoor workspace.