SiteMap: A Revolutionary Platform to View Facility Assets

What is SiteMap® ?
SiteMap® is a cloud-based digital platform that houses permanent records of site assets and infrastructure. It is designed to be an easy-to-use portal to store building and site documentation in one place, including subsurface utility maps, as-built drawings, 3D models, blueprints, maintenance records, permits, and more. SiteMap® can geolocate every piece of information so content can be located and cross-referenced on demand.
SiteMap® is a revolutionary storage solution for organizing site information, whether a client has one building or multiple facilities across the United States. SiteMap® gives clients the ability to organize their facility maps and models. They no longer have to worry about record drawings being stored in multiple locations, outdated record drawings, or site knowledge only being known to a specific team member. Access to this data storage platform allows for greater efficiency, collaboration, and file sharing.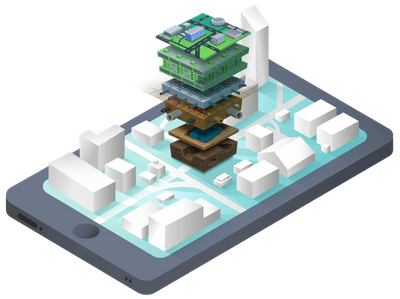 YOUR INFRASTRUCTURE
Accurately Mapped
Digitally Stored
Easily Accessible
VIEW SITEMAP IN YOUR OFFICE OR ON YOUR MOBILE DEVICE
Why Use SiteMap®?
If you are having issues in any of the following areas, SiteMap® is the solution you need.
Record drawings stored in multiple locations
Unorganized plan rooms/document control rooms
Complicated GIS systems
Inaccurate record drawings and as-builts
Poor pre-planning due to lack of accurate information
Utility damages when excavating
How Will SiteMap® Improve Facility Management?
SiteMap® will put an end to the pain and frustration of disorganized, slow, and inefficient facility management.
Accurate and up to date as-built drawings in one place
Cloud-based digital plan room
Intuitive and easy to use portal
Permanent record of site assets
Infrastructure knowledge
Safe excavations, saw cutting and drilling
What are SiteMap®'s Features?
SiteMap® gives you project infrastructure information and data quickly and easily.
Secure cloud-based storage
Upload and store as-built drawings and site records
Ability to import existing infrastructure data
Attach videos, photos, GPR data, and other documents
Access to GPRS and TruePoint maps and models
SiteMap® digitally houses as-built survey data, subsurface utility information, and a common repository for facility artifacts.
Introducing Map Viewer and Digital Plan Room for SiteMap®

Viewing Your Map Data with the Map Viewer
The Map Viewer allows users to view their facility data on a GIS (Geographic Information System) quickly. GIS is a way to create, manage, analyze, and map all types of location data. Geospatial Information Systems connect data points to digital points on a map and provide descriptive details about those points. These systems enable users to understand patterns, relationships, and geographic context. Many industries utilize these systems for mapping and analysis. This results in increased efficiency, communication, and decision-making.

Subsurface infrastructure data is typically fragmented. Facility managers and construction directors can find organizing facility data and artifacts one of their most challenging tasks.

Facility plans are rarely centrally located and easy to find. Critical information may only be known to a small number of people and may not be formally recorded anywhere. All this information is collected in SiteMap®, which can be easily accessed, updated, and shared when needed.

Users can attach locational information to uploaded documents using the Map Viewer. Documents can contain information about both above-ground and below-ground infrastructure. Facility managers can use the Map Viewer feature to track records and georeference them. This allows them to share and update location documents more efficiently. The cloud-based technology makes all uploaded documents instantly accessible to everyone with appropriate permissions.

Storage with the Digital Plan Room
Facility drawings, records, and other relevant files are stored in the Digital Plan Room. These documents are directly viewable in the Map Viewer when appropriately tagged with the location information. You can store important documents in the Digital Plan Room.

Maintaining site security requires storing facility documents in a secure location. Documentation that is not organized poses a severe risk to site security.

Additionally, keeping all pertinent files in one location on the web makes data easier to access. Even as team members change or are added, data sharing is still accessible.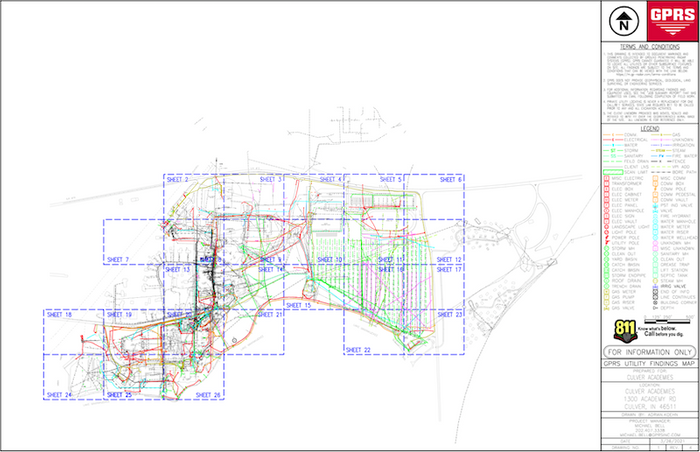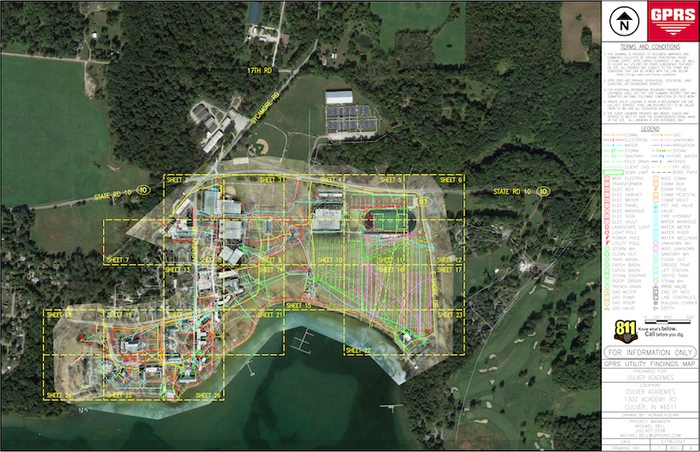 All critical information is collected inSiteMap®, which can be easily accessed, updated, and shared when needed.
Put an end to the pain and frustration of disorganized and inefficient facility management.
A Flexible and Scalable Mapping System
SiteMap®'s greatest strength is its flexibility. Almost any location data and documentation can be uploaded and organized. Examples of information a user can view and store include:

Utility layouts
As-built drawings
3D models
Floor plans
Structural drawings
Subsurface void information
Drone imagery
Sewer and manhole video inspection data
Underground storage tank information
Aboveground storage tank information

The SiteMap® platform allows users to manage and customize their data according to their needs. The scalability of the SiteMap® system is one way we accomplish this. As more information becomes available, the system can grow with the user. Additionally, SiteMap® can export data to other systems and is built for integration. Our clients can take the uploaded information and use it on their platform of choice.
Your Entire Campus Digitally Stored
SiteMap® gives you instant access to every square inch of your facilities -- above and below ground. All of these informational layers are at your fingertips in an easy-to-use portal.
DRONE & AERIAL IMAGERY
Existing drone imagery can be added to your map, or you can have it collected and uploaded by GPRS.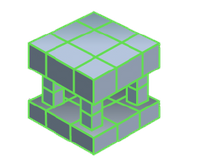 3D DIGITAL SPATIAL INFORMATION
This layer will allow you to digitize your building, view structural reinforcement and utility layouts, and more.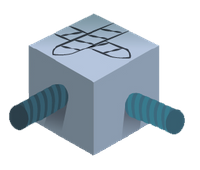 CONCRETE SLAB COMPONENTS & THICKNESS
SiteMap® allows you to view concrete slabs via uploaded structural drawings or even 3D models and tours.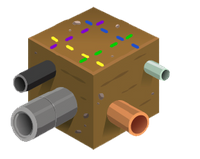 UNDERGROUND UTILITY & PIPE INSPECTION DATA
The SiteMap® system will allow you to view the position of site utilities and sewer and manhole video inspection data.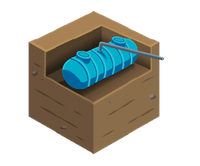 UNDERGROUND STORAGE TANK INFORMATION (UST)
SiteMap® records the vertical and horizontal position of USTs and stores documentation like periodic testing or release detection equipment, inspections of overfill, and spill prevention equipment.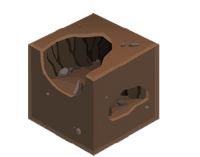 SUBSURFACE VOID INFORMATION
Information regarding the location of subsurface voids can often be discovered and mapped by GPRS and recorded into the SiteMap® system.
SiteMap® digitizes infrastructure information and data quickly and easily. SiteMap® allows clients the ability to get organized. Learn more about how TruePoint Laser Scanning and SiteMap® can provide complete facility visualization and a unique digital tool to help you collaborate better. Download our brochure and contact us for a quote today!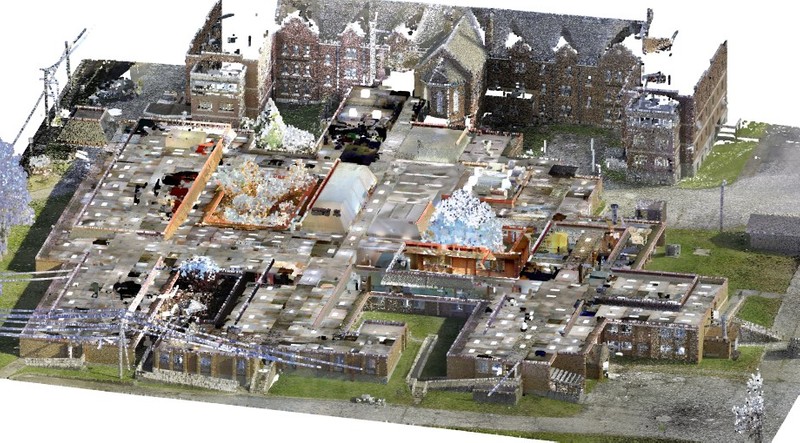 Real Estate Developer Needs As-Built Data for Building Renovation
SiteMap® Featured in ENR (Engineering News Record)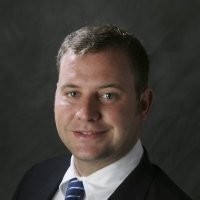 ENR Midwest Editor and Associate Technology Editor Jeff Yoders has been writing about design and construction innovations for 16 years. He recently published an article on SiteMap®.
"The attraction to the platform is allowing users that single repository where they can upload as-builts and permits and CAD files and whatever their hearts' content is."