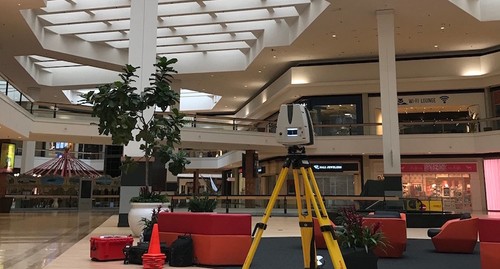 Leica ScanStation P40 capturing the center courtyard of the mall from the ground level.
Case Study: Shopping Mall Reality Capture for Large Scale Renovations
"The ability to accurately capture architectural details in such a large-scale improvement project through manual measurements can leave a lot to chance. 3D laser scan data allowed the client's lead architect to confidently finalize designs and eliminate costly guesswork."
- Ryan Hacker, President TruePoint Laser Scanning
Location: Chicago, Illinois
Task: TruePoint was hired to architecturally document the multilevel, center courtyard areas of two shopping malls located in the greater Chicago area. The client was primarily interested in seeing the exact locations of store fronts, walls, windows, doors, handrails, fountains, ceilings, and other various architectural details. Additionally, the second mall location included a subfloor level of unused space that the client requested we capture, as well.
Challenge: Large scale enhancement projects can present a variety of challenges. This mall renovation included various improvements of interior façades and structural additions including new balconies in existing courtyard areas. Large spaces with high ceilings, and areas of intricate and unique detail are nearly impossible to measure by hand. Therefore, the spaces needed to be mapped out via laser scanning in order to create the lead architect's final designs of the space, and facilitate a smooth construction process.
Solutions: Using the Leica ScanStation P40, TruePoint was able to provide as-built dimensions for the entirety of all spaces quickly and comprehensively reaching areas of the ceiling and walls unobtainable by hand.
Deliverable: TruePoint delivered an intensity map point cloud, as well as various 2D drawings produced by our modeling team. This digital capture data included various plan, section, and elevation views.
Added Value: With the 3D and 2D data delivered by TruePoint professionals, the client and their construction team were able to accurately and confidently estimate and order materials, plan various renovation activities, and save time from not having to hand measure features on site.
TruePoint is a highly experienced team of 3D laser scanning professionals who deliver exceptional service, accurate data, and custom deliverables to expedite your project. TruePoint can quickly mobilize to your site and provide free project estimates.
For 3D building scanning services in Chicago, Illinois call 312-448-1509 or email chicago@truepointscanning.com.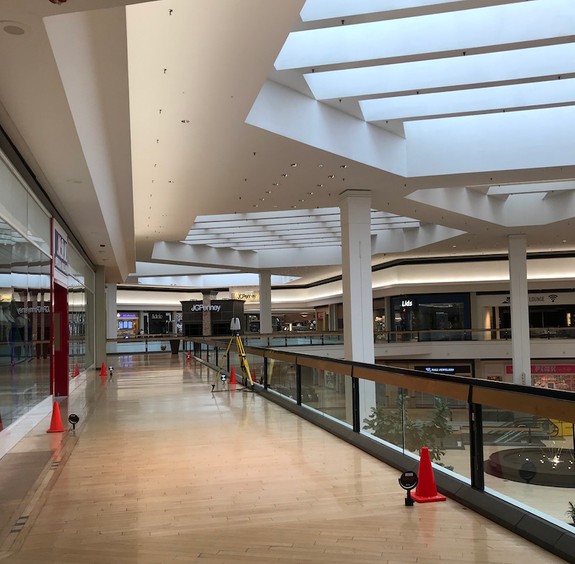 Leica ScanStation P40 traversing down the perimeter balcony, capturing second level storefronts and the courtyard area below.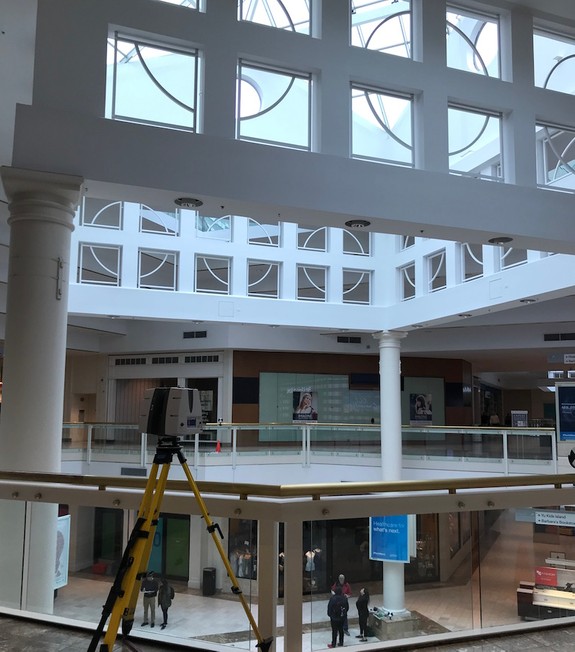 Leica ScanStation P40 capturing the center courtyard detail from the balcony level of the mall.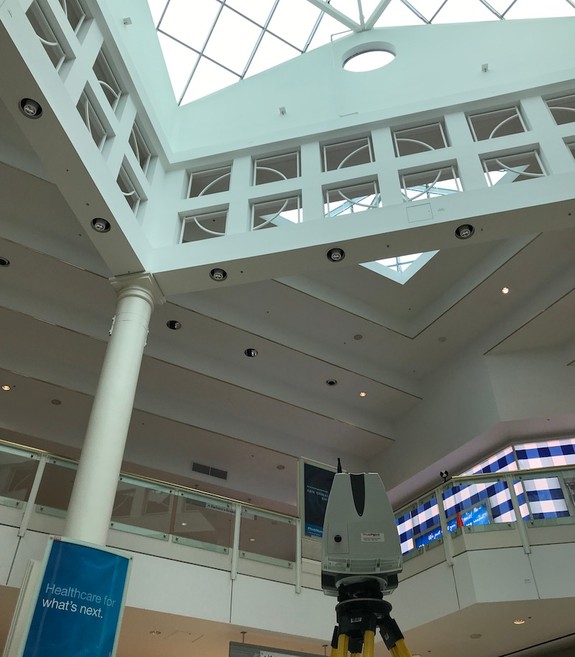 Leica ScanStation P40 capturing the center courtyard area and skylight detail of the mall ground level.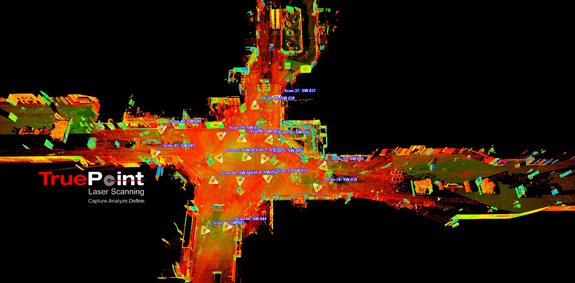 TruView site map (3D photographs) delivered to the client.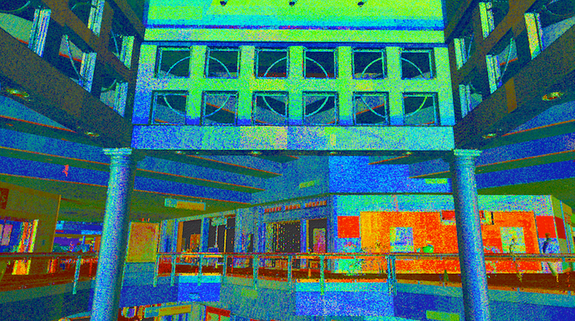 Intensity map point cloud of center courtyard detail.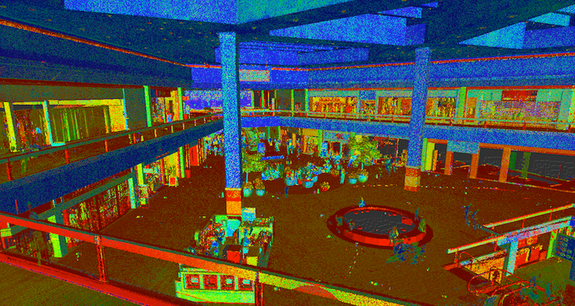 Intensity map point cloud of multilevel, center courtyard.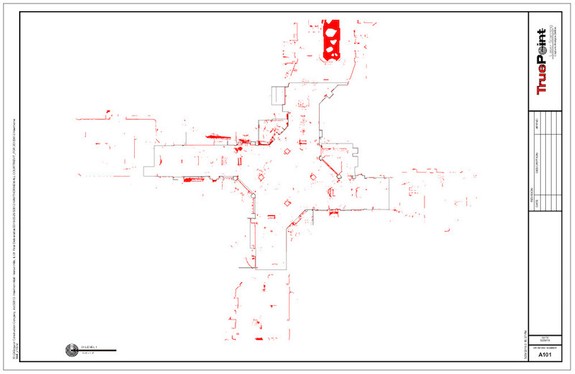 2D drawing produced by our modeling team. The client received various plan, section, and elevation views.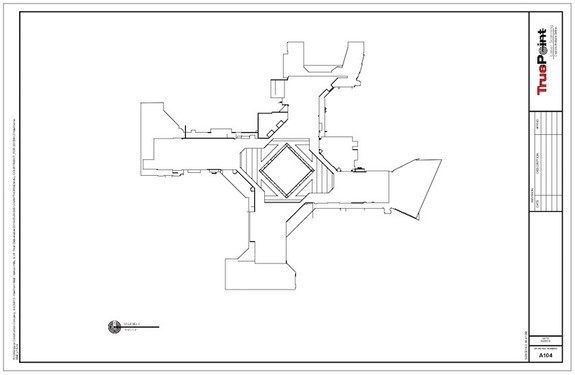 2D drawing of reflected ceiling plan.