Real Estate Developer Needs As-Built Data for Building Renovation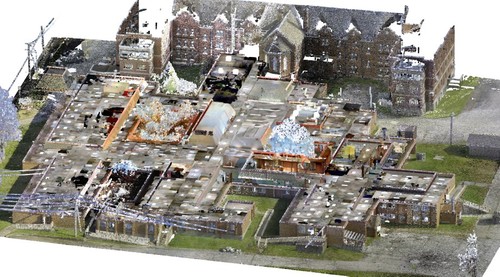 There is so much power and value in the 3D Revit model. The client can extract accurate information for all rooms, hallways, doors, windows, stairways, elevators, or mechanical spaces; and cut a section of any view they need.
Location: Lawrenceville, Illinois
Project Application: As-built data was required to renovate an Assisted Living and Nursing Home Facility purchased at an auction. This client has utilized TruePoint 3D laser scanning services on several of their real estate development projects.
Problem:
After 86 years, the United Methodist Village Assisted Living and Nursing Home Facility, located in Lawrenceville, IL, closed its doors due to pandemic-related staff shortages, increased operating costs, and insufficient government program reimbursement.
The 250,000 sq. ft. site was purchased at an auction. The real estate developer was renovating the 260-room property into residential housing.
The developer, based in Manhattan, New York, has never seen the building and received no site plans or drawings from the seller. "We don't have time to guess, we need data," the client said.
Solution:
The Leica P40, Leica RTC 360, and NavVis VLX mobile mapping system were used to capture existing site conditions.
The client requested a colorized point cloud, 2D AutoCAD drawings with annotations, including floor plans, exterior elevations, and reflected ceiling plans with elevations.
A 3D Revit model was delivered to extract accurate information for any room, hallway, door, window, stairway, elevator, or mechanical space in the building. With a 3D model, this client has access to complete project details and can cut a section at any time.
The project was delivered in Cintoo, a cloud-based data management and collaboration platform. Cintoo can turn massive terrestrial laser scan data into cloud- and BIM-compatible reality capture data that can be shared, viewed, annotated, measured, or distributed for scan-to-BIM workflows.
Benefits:
TruePoint conducted a kick-off call with the real estate developer and architect to define the project scope and spec the right equipment and deliverables needed to successfully complete this project.
The building is being "gutted" down to the studs. 3D laser scanning provided precise dimensions and measurements for the architect to plan building renovations and modifications with certainty.
This client appreciated the collaboration on this project, "Everyone is working together to achieve the project goals."
TruePoint was available for support services after the project was delivered. We provided consultation to this client on how to best use the point cloud and 3D model.
For 3D laser scanning services in Illinois, contact TruePoint today at:
Laser Scanning Images for Real Estate Developer Needs As-Built Data for Building Renovation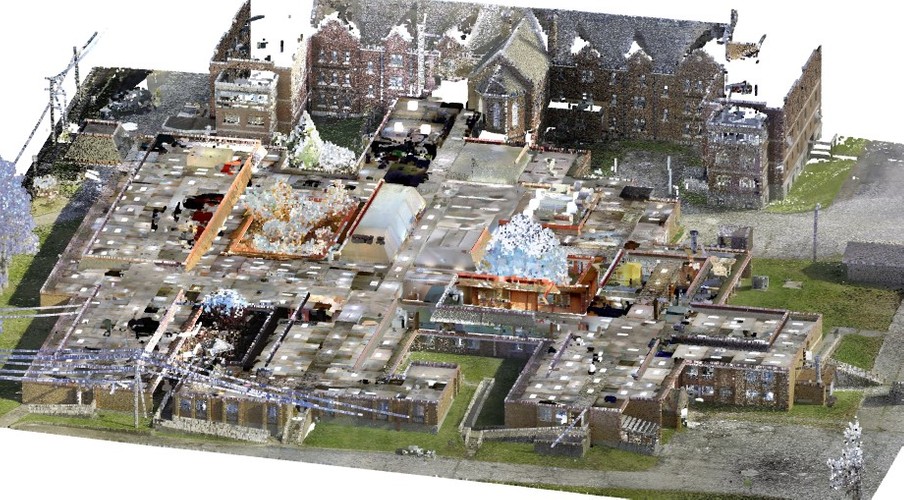 Point cloud data of Assisted Living and Nursing Home Facility,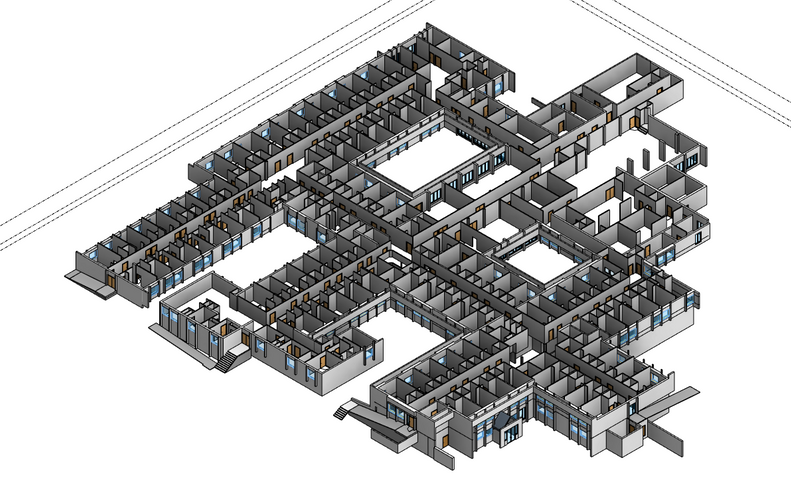 Isometric view of 3D model.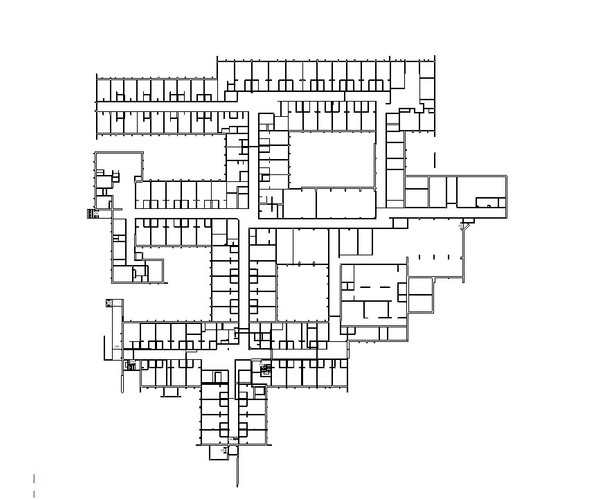 Floor plan of main level.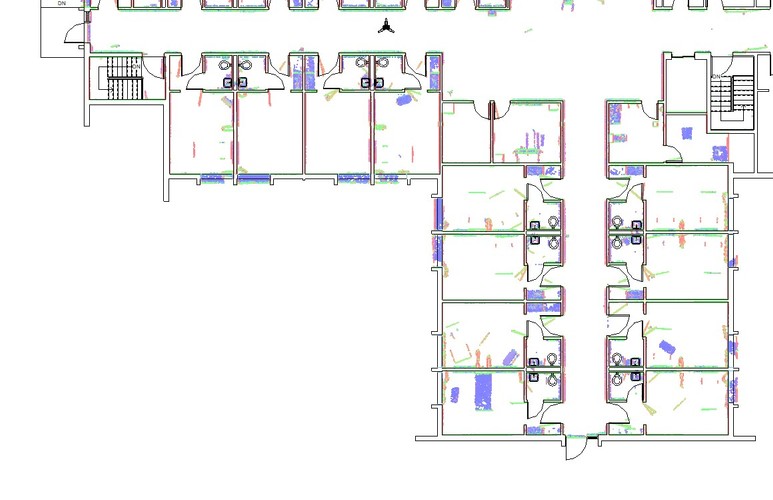 Main floor plan with plumbing.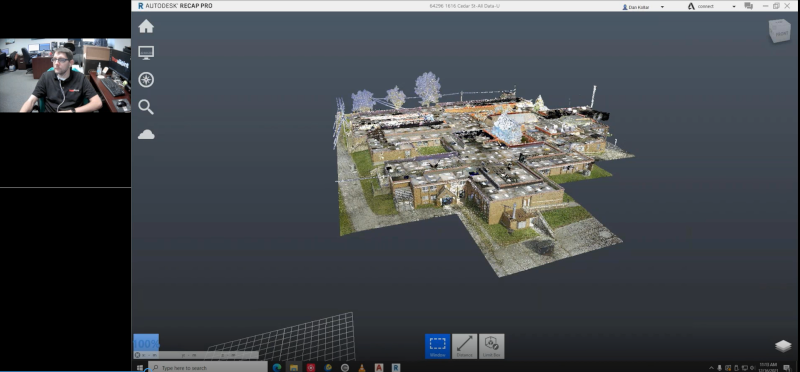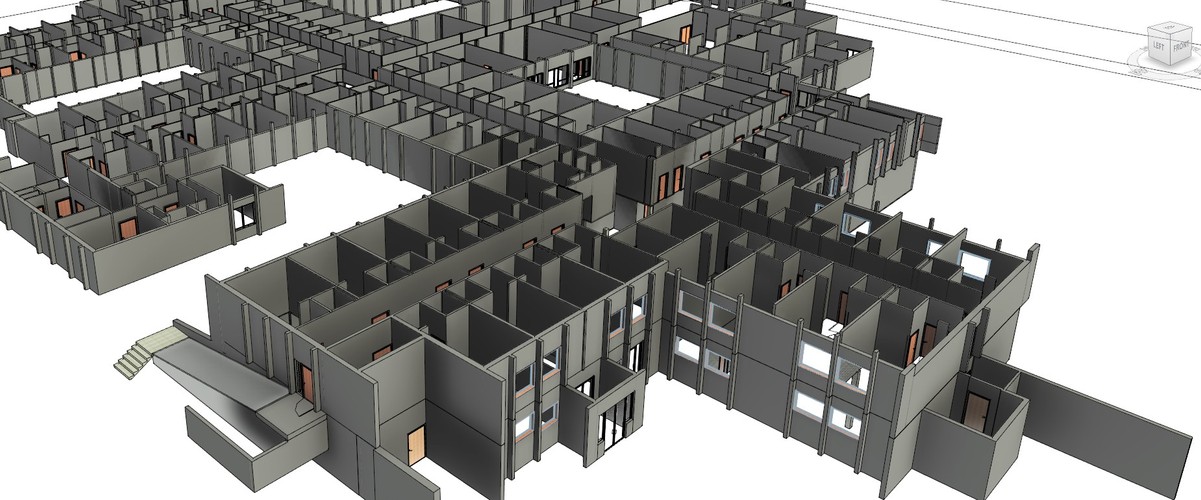 Perspective view of 3D Revit model.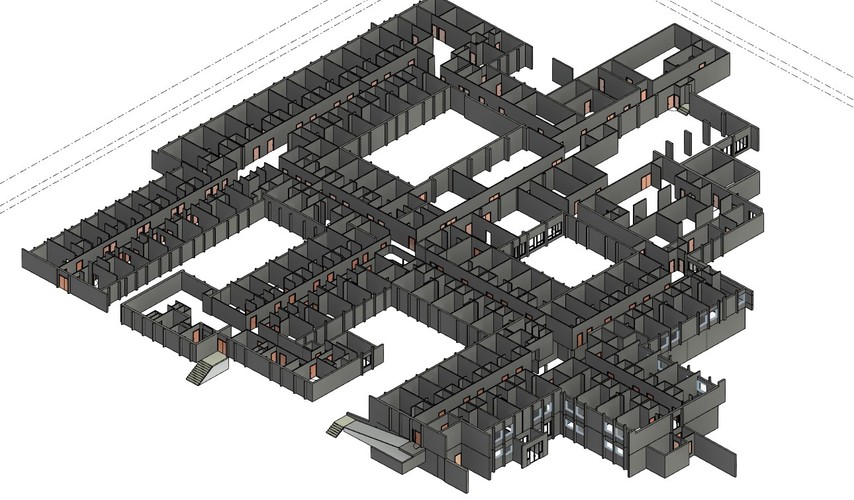 3D Revit model screenshot.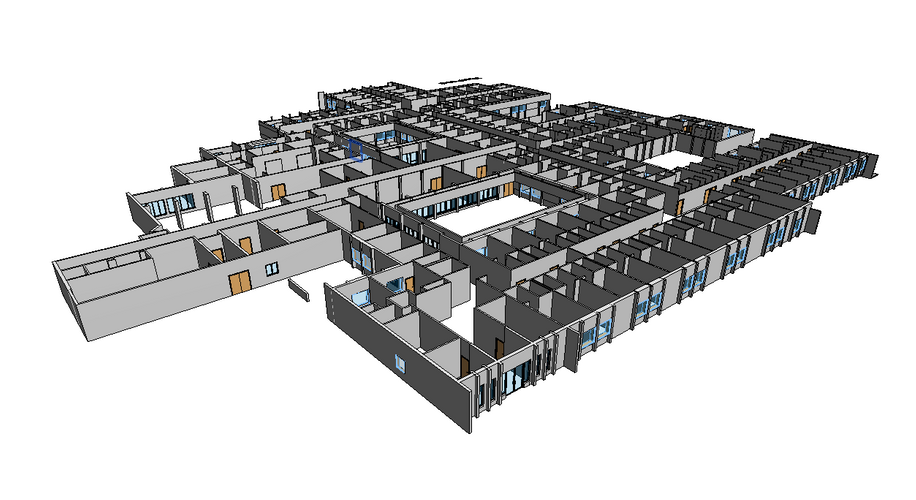 3D Revit model screenshot.