Newsletter September 2020

From the Desk of Ryan Hacker…
The 5 Most Asked Questions on 3D Laser Scanning
Data collection was once a slow, labor-intensive operation with multiple technicians collecting field data using manual tape measuring and pencil-to-paper recording. A friend introduced me to 3D laser scan technology, and I could immediately see the benefit from a time and cost savings perspective. This technology has made rapid advancements in the construction and engineering industry for more than 20 years. Nine years ago, I invested in my first scanner and our team has spoken to thousands of businesses. Below is a list of common questions I am asked:
1. What is 3D Laser Scanning?
3D laser scanning captures as built documentation for existing buildings or sites. Once data is acquired, a point cloud is generated and used to develop 2D drawings or 3D models, expediting the design, planning and development of projects.
2. How Does it Work?
One primary method is that a laser scanner sends light pulses at high speeds which reflect off objects and return to the scanners' sensor. For each pulse, the distance between the scanner and object is measured by determining the elapsed time between the sent and received pulses. Each point of the scan will be converted to a pixel with a known x-, y- and z- coordinate. Laser scans are taken in multiple positions around a site from varying viewpoints. Millions of data points are captured and processed into a point cloud, creating an accurate data set of the structure or site.
3. Why is a Point Cloud Important?
Point clouds provide powerful and dynamic information for a project. By representing spatial data as a collection of coordinates, point clouds deliver large datasets that can be mined for information. The visualization and analysis from this data is invaluable for decision making. CAD technicians transform point clouds into customized deliverables used for visualization, analysis, design, construction, renovation, prefabrication and facility modifications.
4. What are the Benefits?
Sites are captured in high detail the first time, eliminating the need for return visits. High speed data collection expedites time-sensitive projects or those that require minimal disruption. Datasets are dimensionally accurate, measurable, and shareable, optimizing the efficiency of time spent during project planning and execution. Communication is improved, teams can discuss plans while each has access to the same information, creating a more dynamic working environment.
5. How Long Does It Take?
With project managers all over the US, we work quickly to provide detailed quotes for clients. For most jobs, large areas can be laser scanned in as little as a couple of hours or larger sites in as little as a few days. Entire facilities or campuses can take several weeks to capture the entire site, but most projects are measured in hours or days.
Visit the FAQ page on our website for additional questions. I am happy to answer any other questions you have at rhacker@truepointscanning.com.
Check out some recent 3D laser scanning projects TruePoint has completed.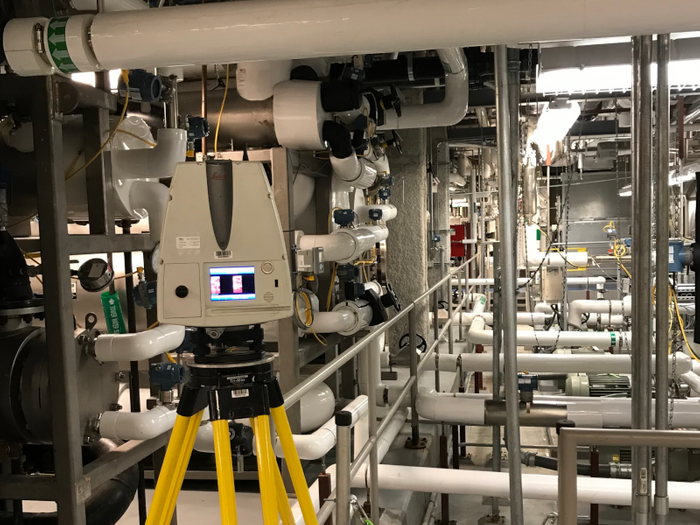 A 3-level pharmaceutical mechanical room was 3D laser scanned to develop an LOD 300 Revit model.
Pharmaceutical Company – Buford, GA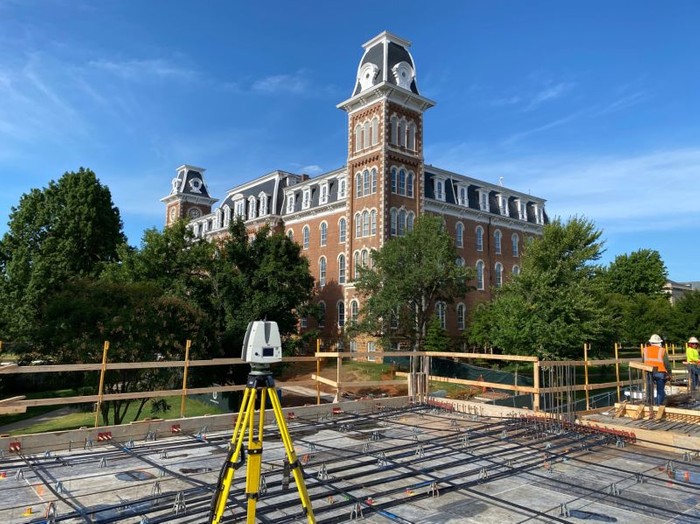 Laser scanning elevated PT slabs is a great way to ensure everything is in the right place prior to pouring concrete.
University of Arkansas – Fayetteville, AR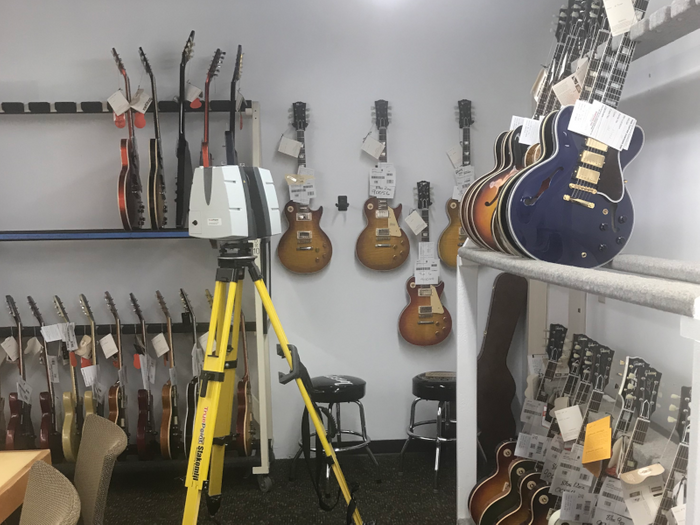 A custom guitar shop was laser scanned to develop a design-intent architectural model for office renovations.
Gibson Custom Shop – Nashville, TN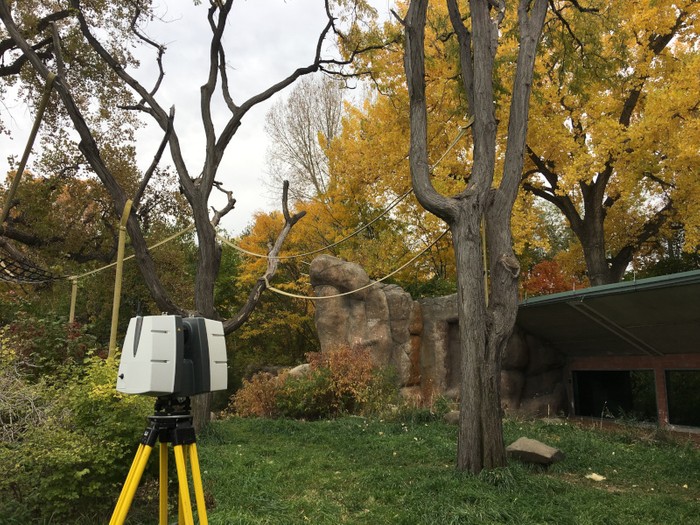 There was no monkey business at this Orangutan Exhibit, it was laser scanned to develop a mesh of 2 trees.
Denver Zoo – Denver, CO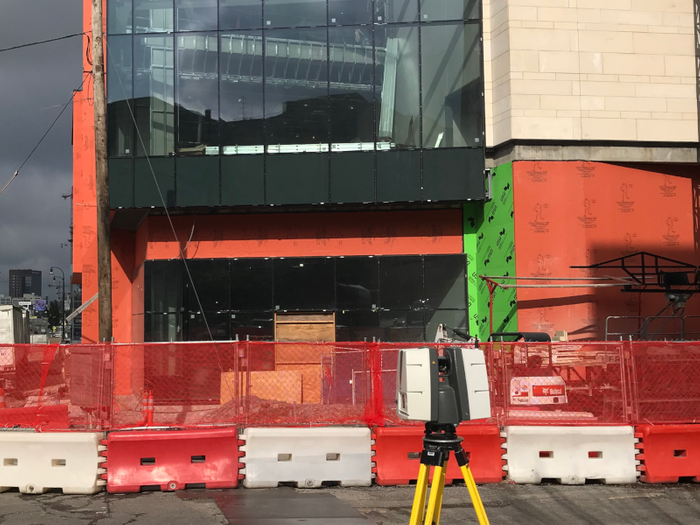 3D scanning the architectural features of a hotel expedited the prefabrication of exterior wall panels.
Hyatt House – Nashville, TN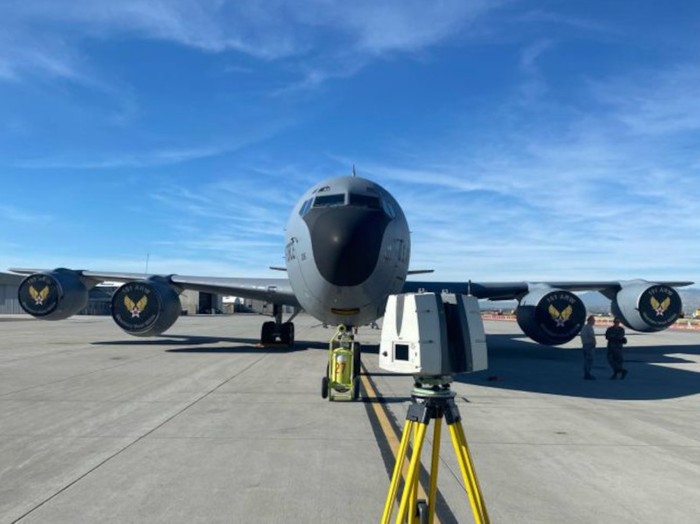 It was an honor to work with the Air National Guard, scanning and developing a 3D mesh model for a KC-135 aircraft.
Utah Air National Guard – Salt Lake City, UT
Client Review
"Our CAD team, that we subcontract in Colorado, has been working with cloud data 3D scans from their other clients for a while now and they have told us that the data that TruePoint provided to us from your 3D laser scans at the Elkin, NC project is the BEST DATA that they've received from a 3D laser scan company!! Thanks for sending Mark with your best scanner to this project. We could not have created these as-builts without you." Jennifer P – Owner