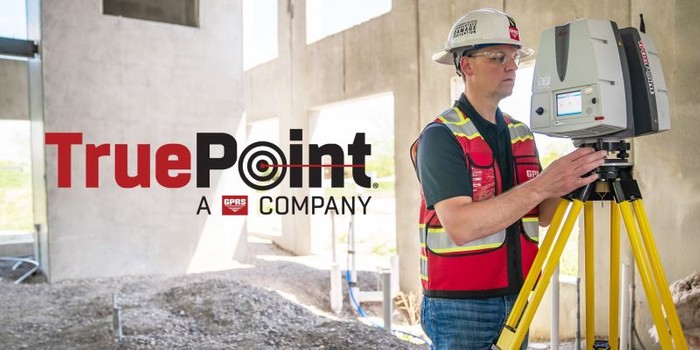 TruePoint Laser Scanning Acquired by GPRS
We have exciting news. TruePoint and GPRS have joined forces to provide comprehensive scanning services. GPRS has historically focused on mapping subsurface obstructions and are expanding their services into 3D scanning and modeling. This combination creates an organization with a broader service offering for our clients. We sat down with Ryan Hacker, President of TruePoint, to ask a few questions.
You were acquired by GPRS, can you tell us more about the company?
GPRS provides private utility locating and concrete scanning services, video pipe inspection and leak detection to utility providers, contractors, engineering firms and environmental consultants. They have dynamic and experienced project managers in every major market in the United States.
Why did this acquisition take place?
TruePoint is the perfect complement to GPRS. With this new partnership, we can serve clients in both above-ground laser scanning and subsurface locating. We can offer clients unmatched services to visualize the built world. GPRS is the leading service provider in the subsurface damage prevention industry and we're excited to join them and add our capabilities to their expanding vision.
Will the TruePoint Team remain intact?
Our team has not changed, I will continue to serve in my role as President, and you will be served by the same great project management and CAD teams. If anything, we have added the additional resources and expertise of the GPRS team. We ensure that our clients will receive the highest quality point cloud data, deliverables and excellent customer service as you do today.
What is the vision of this acquisition?
The combination of TruePoint and GPRS infrastructure data will allow us to deliver a one-of-a-kind new software offering. This new software will be called SiteMap. SiteMap will organize and store above-ground and below-ground information digitally in one easily accessible interface. SiteMap will be a one-stop solution for data storage, map digitization and more. This will eliminate the clutter and confusion of printed physical plans. Look for more information as SiteMap will launch this fall.
What if I have questions?
Reach out to me directly for any questions at rhacker@truepointscanning.com. I look forward to continuing to serve your business needs and strengthening our relationship. I want to take this opportunity to thank each and every one of you for putting your trust in us over the last 10 years and bringing us to where we are today. We come to work everyday for you.
Recent Projects
We will continue to provide comprehensive and quality scan to BIM services to engineering, construction and architectural firms across the USA.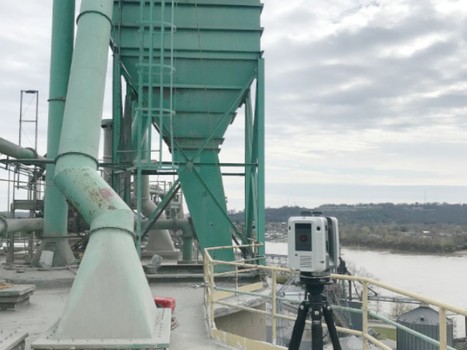 Cement Manufacturer
A cement manufacturer has been reconfiguring the piping at the top of the silos. With 50-year-old drawings, they needed point cloud data to make facility upgrades.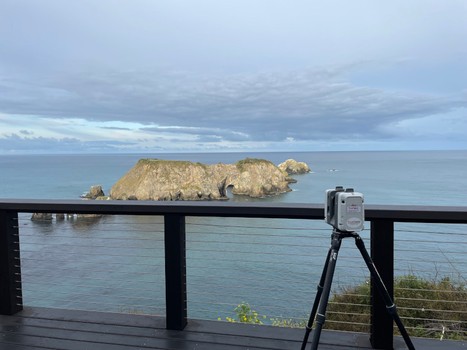 Sacred Rock Inn
The Sacred Rock Inn is undergoing a major renovation. The resort's existing buildings were scanned and the CAD team delivered a point cloud, TruViews and 2D drawings.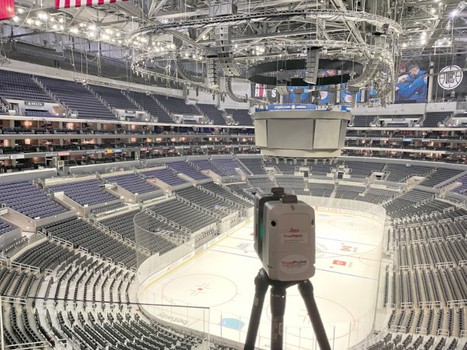 Crypto.com Arena
The Crypto.com Arena in Los Angeles was laser scanned and 3D modeled to capture site data for the purpose of replacing LED ribbons around the arena as part of the corporate rebranding.
Client Review
"Great customer service and very friendly. Provided exactly what was promised." Chris D - Project Manager