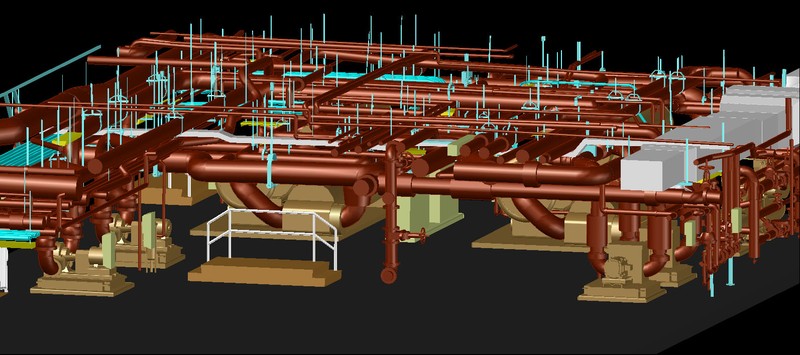 Case Study: Laser Scanning of a Mechanical Room
Location: Columbus, Ohio
Task: To scan the hospital's mechanical room in order to create a 3D CAD model to be used for facility upgrades, retrofits and avoiding clashes.
Challenge: As with many mechanical rooms, there is a great deal of congestion of pipes, electrical conduit, mechanical features and building structure, which not only impede the ability to see many of the key features, but also make it time-consuming and difficult to manually map the room accurately.
Solution: With 3D laser scanning, it was possible to accurately map the entire mechanical room in high detail, even most of the hard-to-see places and all in a day's work.
Deliverables: For this project, the client had requested a 3D CAD model of the structure and MEP features. In addition, TruePoint supplied the client with a TruView (a 3D photo) of the space which proved to be invaluable since the engineering firm was located out of town. Lastly, the client was supplied with the point cloud (raw data) to use for clash detection.
Added Value: According to the client, this room would have been "impossible" for them to map in any other way due to the congestion, complexity and limited time available to do so. Having a highly accurate model upfront not only reduced design time, but also minimized potential clashes and provided the client with a visual tool that they were able to use to show their client the areas of concern with routing of new pipes.
If you have a project that requires mapping out a current site, creating accurate as-builts or is too complex or difficult to model manually, contact TruePoint Laser Scanning at (614) 800-0378 or columbus@truepointscanning.com to discuss your needs.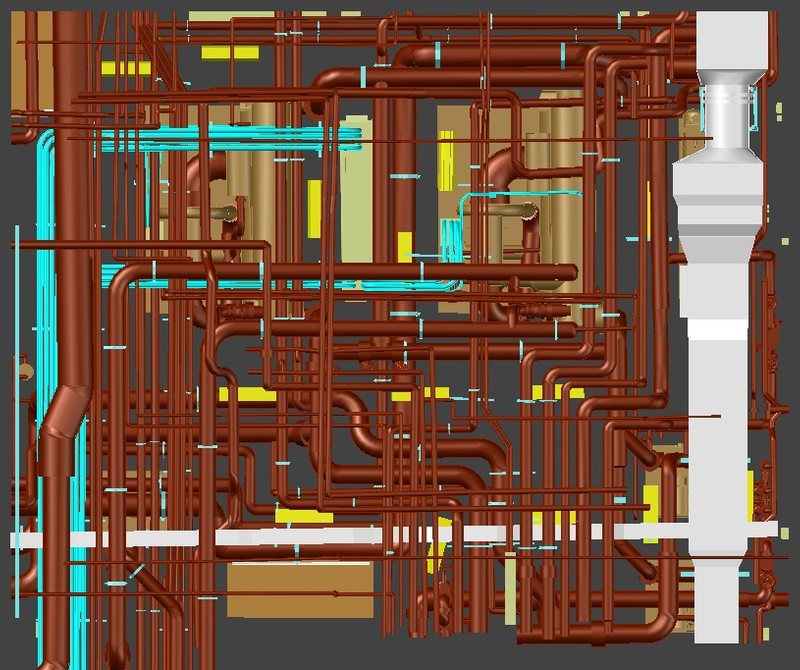 3D Laser Scan of the Mechanical Room in a Hospital.