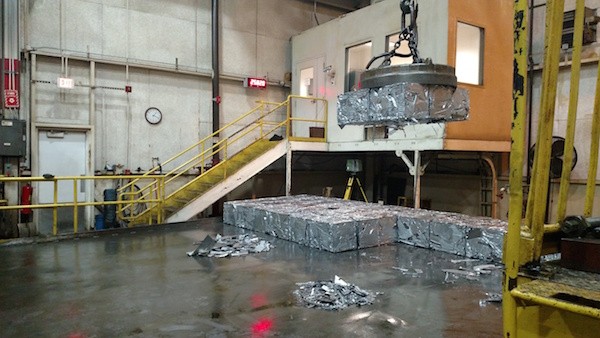 Leica P-20 Laser Scanner Inside the Facility
Case Study: Laser Scanning Interior of Scrap Room to Capture Dimensions & Details
Location: Near Detroit, Michigan
Task: Scan the interior of a scrap room at a sheet metal stamping facility to capture walls, floor elevation, ceiling height, columns, beams and an overhead crane support structure.
Challenge: The client needed information on the existing conditions of the building but the facility needed to remain in operation during any field measuring and due to operating conveyors and other equipment it would have been extremely difficult and costly to get man-lifts into the space.
Solution: With 3D Laser Scanning TruePoint was able to safely and efficiently capture features from the ground, a safe distance from operating equipment and without the use of a lift. The entire building was captured in just one day without any impact to existing operations.
Deliverables: TruePoint provided the point cloud data in Autodesk Recap (.rcs), Black and White TruViews and a 3D Model in .dwg format.
Added Value: TruePoint was able to mobilize quickly to begin scanning, varying the position of the scanner throughout the site to capture the most comprehensive set of data possible on structural steel and other building features.
TruePoint is able to work with clients in the manufacturing and metal stamping industries to determine the best value-added solution at an affordable price. For laser scanning in the Detroit or Ann Arbor region please call TruePoint at 734-807-0117 or 419-843-7226.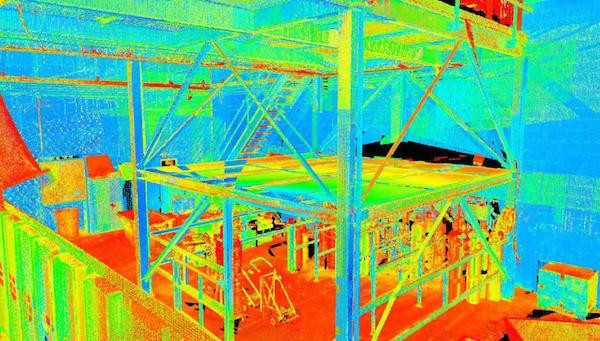 3D Laser Scan Data of Conveyor Structure