Laser Scanning Equipment and Data Platforms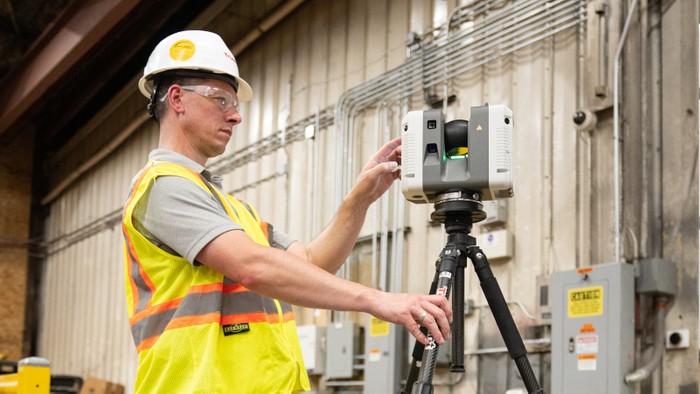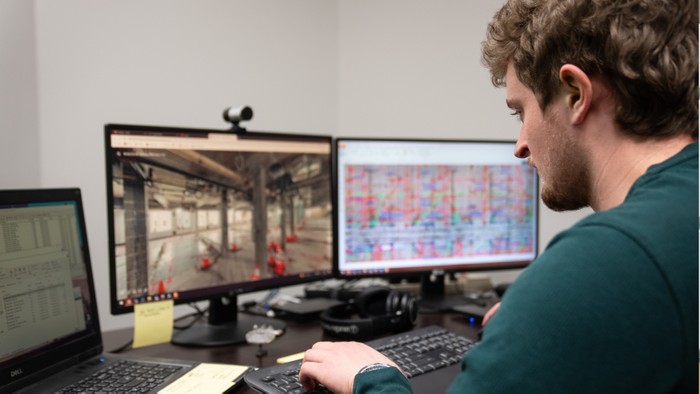 Equipment Used for Laser Scanning Data Capture
GPRS offers a wide range of laser scanning, photogrammetry, and visualization services. We work closely with each client to define the project scope and use the right tools to achieve the accuracy and deliverables needed to successfully complete each project. Beyond the reality capture raw data, we provide virtual tours, 2D sheets, 3D meshes, and BIM models to the highest quality standards. Projects are uploaded to easy-to use cloud-based data platforms, delivered via Sharefile or sent on a hard drive. GPRS uses the following equipment for laser scanning as-built data capture.
Data Platforms for Laser Scanning Projects
3D laser scanning data platforms help clients visualize, extract, analyze, and share point cloud data. There are many platforms available to manage laser scan projects and scan-BIM workflows. GPRS uses the following data platforms:

Matterport
Matterport is a 3D data platform trusted by thousands of businesses to securely store and manage 3D digital twins of their properties. The Matterport cloud service requires a separately obtained login and provides collaboration, and customization such as metadata tags, modeling file export, and editing tools. For more information, visit the Matterport website.

Cintoo Cloud
Cintoo Cloud is a SaaS platform that make your laser scans fully cloud-compatible, shareable, distributable and enrichable with measurements and annotations. Cintoo Cloud is cloud connected to BIM 360, BIM Track, and Procore to enable QA/QC and issue tracking workflows when you need to compare your as-builds to your designs. Cintoo Cloud uses a unique core point cloud-to-mesh engine to bridge the gap between the physical and digital worlds. Accurate data of buildings, factories, plants, or any other asset, becomes accessible and easily interpretable, by experts and non-experts alike, from a simple web browser from anywhere at any time, using Cintoo's 3D mesh streaming technology. For more information on Cintoo Cloud, click here.

BIM 360
BIM 360 is an Autodesk cloud-based solution that allows project teams to effectively work in a collaborative environment. In the AEC industry, it connects all project stakeholders to execute projects from conceptual design through construction and ultimately project turnover. BIM 360 is the overarching concept that is comprised of various modules focusing on different aspects of the project lifecycle: (Docs, Build, Design, Coordinate, Layout, Plan and Ops). For more information on BIM 360, click here.
In Summary
There are many factors to consider when using 3D laser scanning services and data platforms. Making an informed choice can be the difference between a successful project and a nightmare job. Contact us today at 419-843-7226 or email info@truepointscanning.com for more information.