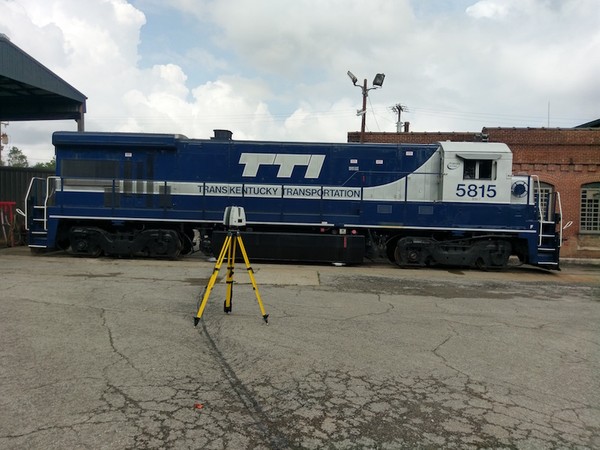 TruePoint laser scanned a locomotive near Lexington, Kentucky for a high-end manufacturer of model trains.
Case Study: High Definition Laser Scan Of a Locomotive Near Lexington, KY
Location: Paris, Kentucky
Task: TruePoint laser scanned a locomotive near Lexington, Kentucky for a high-end manufacturer of model trains. Only twenty locomotives of this kind are left in the world today. The client wanted to laser scan the locomotive and turn it into a museum-quality HO scale train to sell to train enthusiasts through its website and dealers.
Challenge: The client could not field-measure the locomotive; and was unable to capture the curvature of the roof. Another challenge was to hold the locomotive in one location, as it was fully restored and working.
Solutions: This client was new to laser scanning. They were eager to try laser scan technology to produce a locomotive model from a 3D scan. By utilizing laser scanning, the client had the most accurate dimensions of the locomotive, from every curvature, down to the bell. They even took an audio recording of the engine and bell to ensure they were realistically represented in the model train. On their website, they could advertise the authenticity of the locomotive because laser scanning helped them create the most realistic model for their customers. TruePoint was able to mobilize quickly to the site and laser scan the locomotive in one business day, so it could depart to its next location.
Deliverables: TruePoint delivered a colorized point cloud and TruView's (3D photographs). They also delivered a mesh in STL file, which has become the Rapid Prototyping industry's defacto standard data transmission format.
Added Value: When TruePoint arrived on site, the client was taking pictures to help them develop the model of the locomotive. TruePoint introduced the client to TruViews, dimensionally accurate photographs from which they could utilize to get measurements to construct the model.
If you are in need of as-built documentation, 3D modeling, or any other laser scanning services, contact TruePoint Laser Scanning at 419-843-SCAN (7226) or email us at info@truepointscanning.com to discuss your project.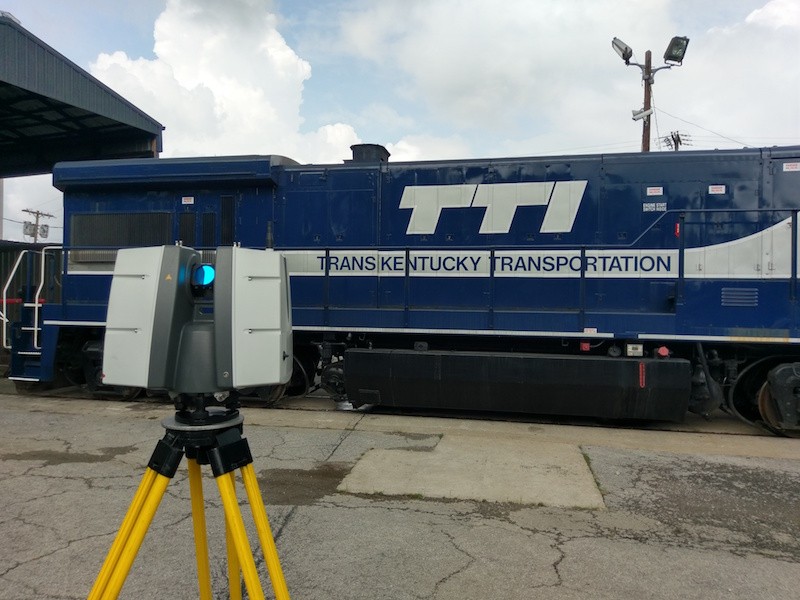 The client utilized TruViews for measurements to construct a museum-quality model.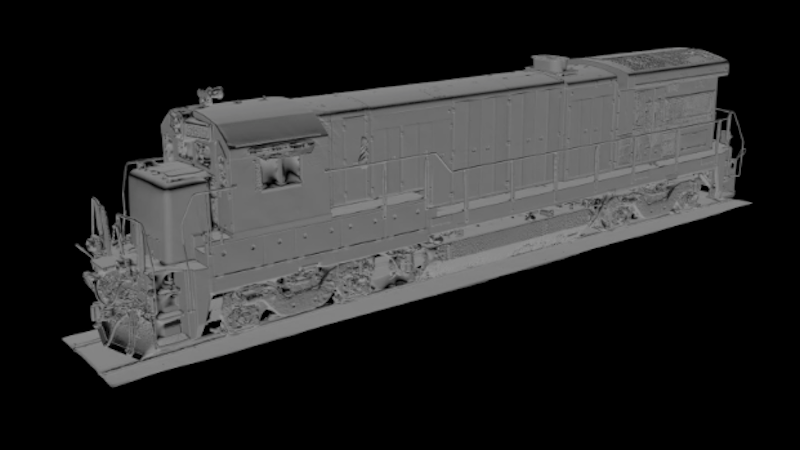 TruePoint delivered a mesh in STL file format for prototyping the model.