TruePoint: Experienced 3D Laser Scanning Professionals
TruePoint Laser Scanning is an industry leader in 3D laser scanning and modeling services. Our experienced professionals deliver the highest quality point cloud data, 2D drawings and 3D models, using state-of-the-art equipment, technology and processes.
Our company utilizes Leica survey-grade laser scanners to provide exact dimensions and measurements of large-scale projects such as buildings, sites, plants and facilities with an accuracy of 2-4mm. Project managers provide custom quotes and quickly mobilize to laser scan each site.
3D Laser Scanning Services
Why TruePoint Laser Scanning?
Our team works with each client to understand their project scope and provide innovative solutions.
Highly-trained project managers efficiently 3D laser scan each site with Leica survey-grade laser scanners, capturing the exact dimensions and locations of architectural, structural and MEP features.
Engineers register and process the point cloud, removing noise and setting the coordinate system to provide the most precise measurements.
Point cloud, 2D and 3D deliverables are created and quality inspected by our team of in-house engineers and CAD technicians.
Our team is dedicated to serving clients, delivering the highest quality data on time and on budget.
The Benefits of 3D Laser Scanning

Accurate Data
Precise high-speed as-built documentation.
Capture complete structural and MEP features.

Increased Efficiency
Eliminate site disruption and revisits.
Improve project coordination and collaboration.

Reduced Costs
Produce accurate design plans from the start.
Reduce change orders, delays and costs.
Learn More About TruePoint Laser Scanning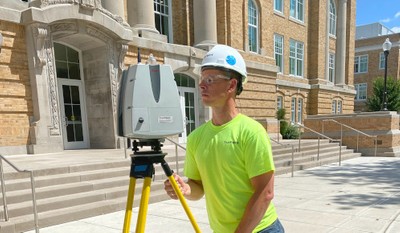 TruePoint has grown to be a leading provider of 3D laser scanning services.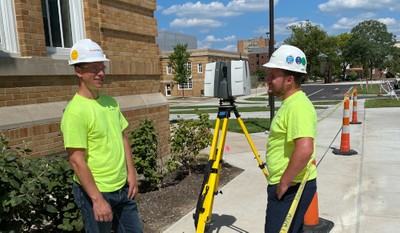 TruePoint is the best resource to clients in need of 3D scanning or modeling services.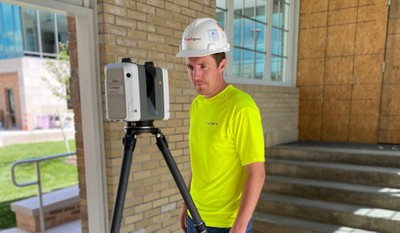 Our featured projects showcase our technical and field experience.