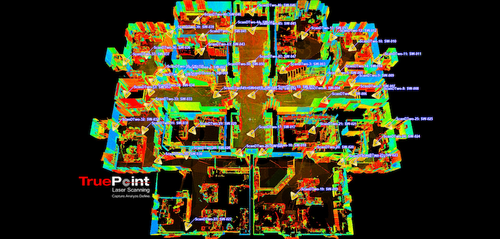 TruView Level 1 Site Map showing accurate details for comparison of models.
Case Study: Discovering Original Design Elements with 3D Laser Scanning
"Renovating a structure built in the 1880's can be a real challenge. Creating a point cloud to align with the client's existing model helped avoid costly surprises."
- Karl Hofmeister
Location: Adrian, Michigan
Task: Built in 1885, the county courthouse contained officials' office space, county departments, an attic with a bell tower, and a courtroom. Remnants of original interior elements were still present throughout. TruePoint was hired to provide an intensity map point cloud of the entire interior to reality capture basic architectural details including, but not limited to floors, walls, ceilings, window and door openings, stairs, vaults, etc.
Challenge: When tasked with executing major renovations of a historic building, accuracy and pre-planning are vital for a project's success. The renovation focused on restoring many of the original design elements found inside, including opening up ceilings between multiple levels and other similar modifications. Due to the age of the courthouse, accurate as-built plans were limited. This challenged the architectural firm's confidence in the accuracy of the renovation model that had been created, and proved not sufficient for creating final virtual designs.
Solutions: After using industry-leading survey-grade Leica laser scanners on approximately 32,000 square feet, on four different levels, TruePoint was able to 3d scan the entire interior and generate a comprehensive point cloud of the space. Upon comparing the new model to the client's existing model, the architect was able to make modifications to the plans in order to accurately reflect the as-built dimensions of the existing space.
Deliverable: TruePoint professionals created an Intensity Map Point Cloud aligned to client's existing model. Also, black and white TruViews from 190 laser scans were created for the 1st floor, 2nd floor, basement and attic.
Added Value: Laser scanning services by TruePoint provided the architect with valuable data for adjusting their model to accurately reflect a true depiction of the as-built conditions and measurements of how the space exists today. The client will now be able to confidently use their model as the basis of the designs and renovations moving forward.
TruePoint is a highly experienced team of 3D laser scanning professionals who deliver exceptional service, accurate data, and custom deliverables to expedite your project. TruePoint can quickly mobilize to your site and provide free project estimates.
For 3D laser scanning services in Southeast Michigan, call 734-807-0117 or email detroit@truepointscanning.com.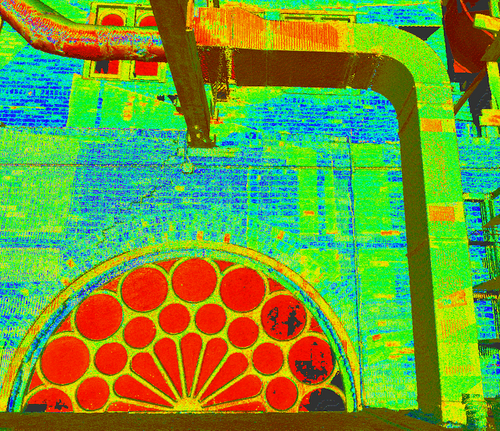 Intensity map point cloud close-up of attic window.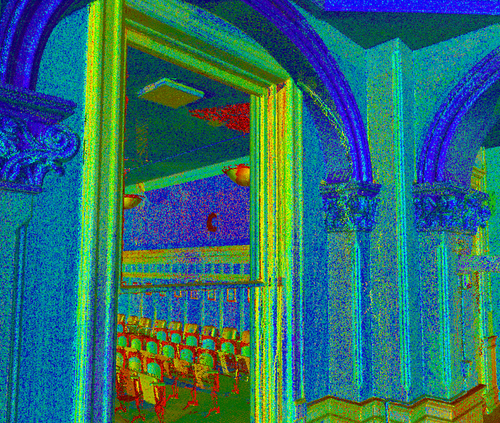 Intensity map point cloud of courtroom lobby.
Intensity map point cloud of the courtroom waiting area.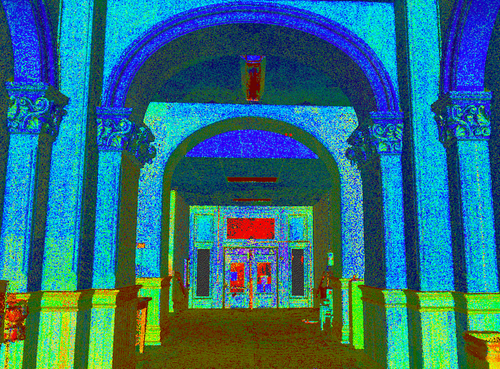 Intensity map point cloud of courthouse entrance.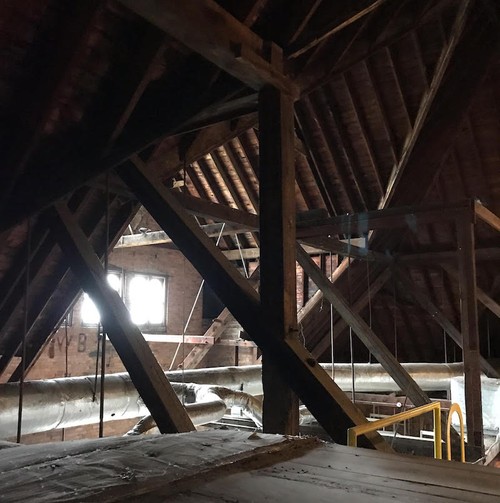 View from mezzanine in attic space.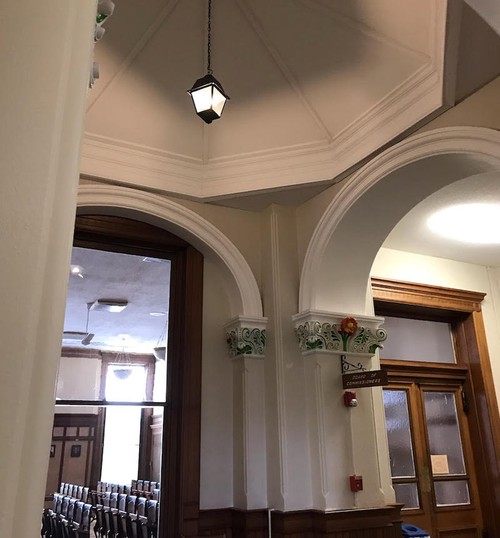 Laser scanning was key for accurately capturing the architectural details in lobby of courtroom.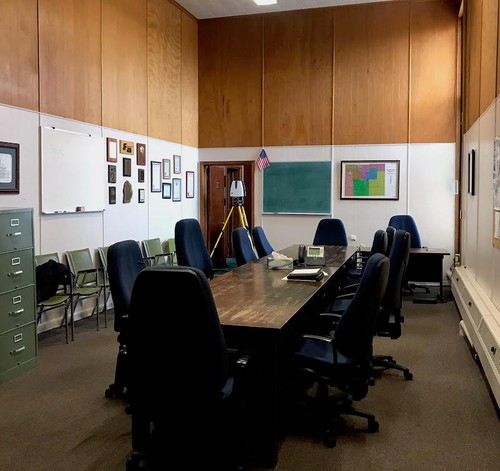 Leica P40 scanner being used to capture architectural elements of conference room.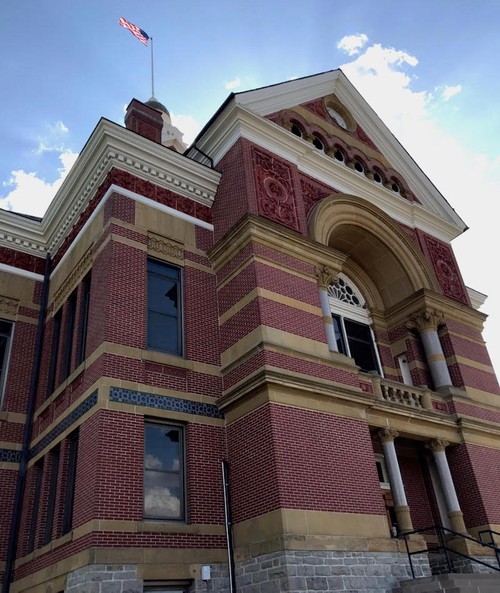 North side exterior view of courthouse.