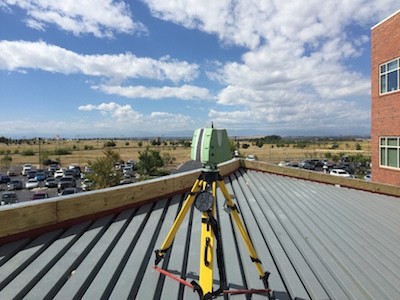 Denver office scanning top of canopy
Case Study: Denver Canopy Scan
Location: Denver, Colorado
Task: To provide the client with information on the structure for the fabrication and installation of aluminum composite panels. The client needed information on the canopy connection points as well as information regarding the extent of the sheathing and framing. The point cloud and model needed to be within ¼ inch of accuracy in order for the paneling to properly fit.
Challenge: This site was an active construction site as well as a hospital. Therefore, the scanning needed to be accomplished in a quick and effective way and with no impact on the construction process or the hospital's patients. Another challenge was in capturing information on the backside of the parapet because this meant that scans would need to be done from the top of the canopy or through utilizing long-range scans from adjacent buildings. In addition, the canopy system was complex due to the unique curvatures and angles of its structure.
Solutions: TruePoint was able to complete all of the scanning within one business day. No construction operations or patients were affected during the scan process. TruePoint was also able to utilize the 120-300 meter range of their scanners to complete scans from adjacent buildings and the top side of the canopy.
Deliverable: The requested deliverables from the client included a colorized point cloud, TruViews, and a 3D AutoCAD model of the structure. In order to provide a colorized point cloud, the scanner completes a full scan and takes 260 pictures that are stitched over the point cloud. TruViews are 3D 360 degree images that are similar to Google Street View, as you can "look around" through the data and even take measurements. As an additional deliverable, our on-staff architects and engineers were also able to turn the point cloud into a usable AutoCAD model for the client.
Added Value: When accuracy matters, TruePoint will deliver! The alternative to scanning would have been taking hundreds of measurements with a standard tape measure. With the scan areas being difficult to access and tough to maneuver, it could have taken days or even weeks to manually measure the areas. TruePoint also eliminated the need for lifts, which could have impeded the construction process.
If you are in the Denver area and are in need of as-builts, construction verification, or architectural documentation, call or email TruePoint's Mountain Region office for a quote. Contact Dave Schaff at 720-618-1029 or denver@truepointscanning.com
Interested and want to hear more? We offer Lunch 'n Learn presentations at your office!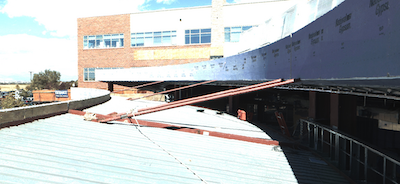 Colorized Point Cloud Data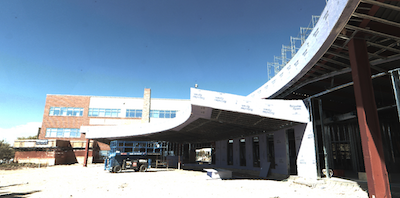 Colorized Point Cloud Data