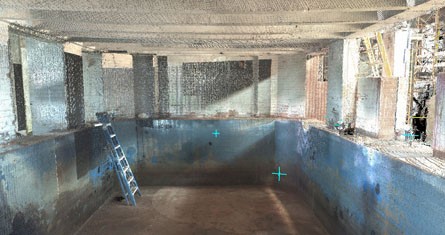 Point Cloud Scan of Aquarium Tank
Case Study: Construction Field Verification of an Aquarium
Location: Toledo, Ohio
Task: To accurately capture the "as-is" conditions of an existing space so that the client could design a new space and be assured that the MEP components would not clash with existing features.
Challenge: During the demolition process our client discovered that the existing drawings of the space were inaccurate. The client needed to create accurate drawings quickly so that the demolition could continue uninterrupted.
Solutions: TruePoint Laser Scanning was brought in to map the area, completing the mapping in just one day. Additionally, since laser scanning is a non-contact measurement tool and can be used from a distance, our presence on-site had little to no impact on the construction process. Most importantly, the point cloud data was then used to adjust the original as-built model to accurately reflect the true as-is conditions of the space.
Deliverables: Deliverables consisted of the point cloud file in both .pts (unindexed) and .pcg (indexed) file formats, TruViews (3D panoramic photographs that are dimensionally accurate), and a 3D AutoCAD model (.dwg file format) of the finished floor surface at elevation, with the point cloud X-referenced in for easy referral and clash detection.
Added Value: TruePoint was able to occupy the client's existing survey control points, which were located throughout the work site. In doing so, we identified discrepancies in elevations of existing benchmarks that were to be used as reference points for the construction process. Ultimately, TruePoint aided the client in avoiding costly change orders down the road.
If you have an existing project that requires accurate as-builts for renovations, contact TruePoint Laser Scanning at 419-843-SCAN (7226) or info@truepointscanning.com to discuss your project.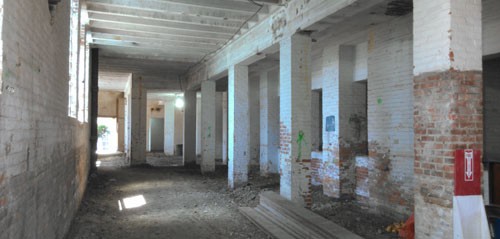 Picture Taken of The Aquarium Basement Corridor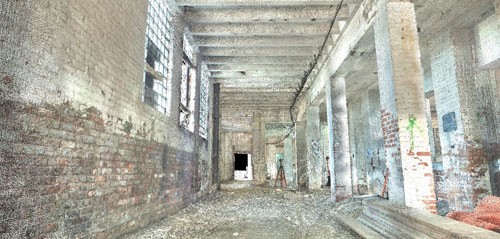 Point Cloud Scan of Aquarium Basement Corridor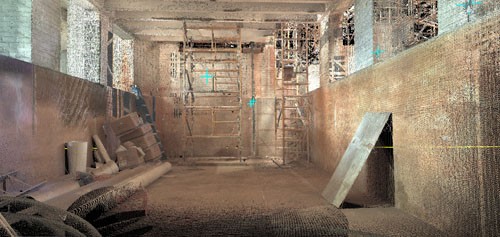 Point Cloud Scan of Aquarium Tank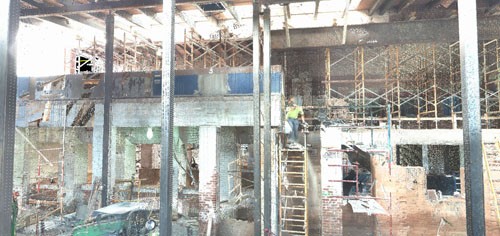 Point Cloud Scan of Aquarium Basement Corridor