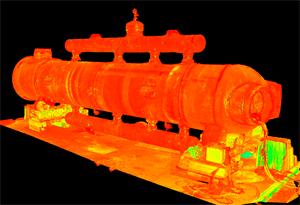 Intensity Map Point Cloud
Case Study: As-is Verification for Oil Vessels Prior to Installation
Location: Joplin, Missouri
Task: To verify welding and wide flange alignments on two (2) separate oil vessels prior to being transported and installed.
Challenge: Since the vessels were prefabricated, the client wanted to make sure the weld locations and wide flanges matched the engineers' shop drawings before they were installed. The engineers also wanted to be aware of any outages of the final product prior to transporting and installing the vessels, thereby avoiding change orders, project delays, or—worse—the vessels not fitting or being completely misaligned.
Solutions: Through laser scanning, TruePoint was able to produce a point cloud for each vessel. The precision of these point clouds (within 2-4 mm of accuracy) allowed the client to determine the center of each opening, ultimately verifying and resolving foreseeable issues.
Deliverable: A point cloud (.pts formatted)
Added Value: Installing new oil vessels into an existing oil filtration system is a complex task and can be extremely costly. 3D laser scanning, though, is an efficient tool in project coordination since it is helpful with both prefabrication and clash detection. By verifying the welding, wide flanges, and connection point locations, the client was able to continue their project plans and adjust their schedule accordingly, minimizing project delays, change orders, and safety risks to personnel and the environment.
For oil, petroleum, gasoline, or other energy laser scanning needs, contact TruePoint Laser Scanning at 214-551-6201 or dallas@truepointscanning.com.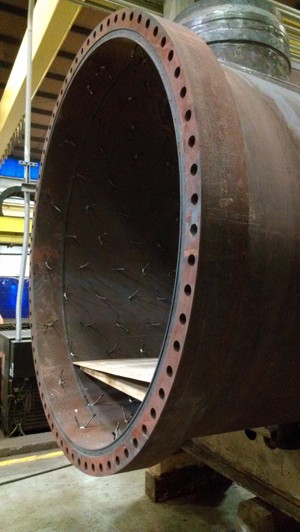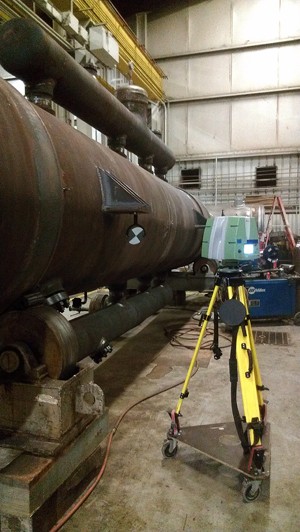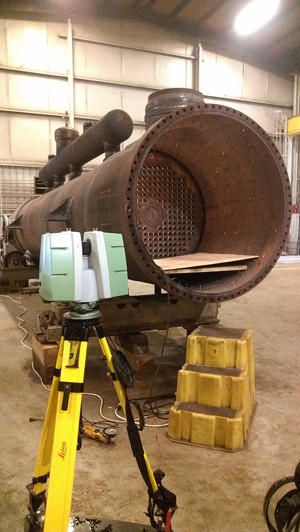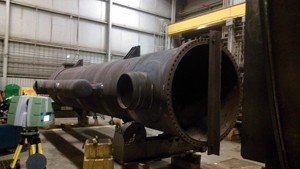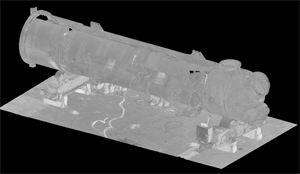 Black and White Point Cloud of Oil Vessel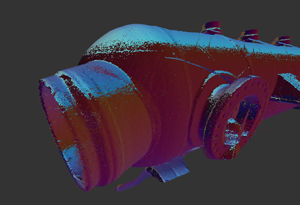 Closeup of Flange on Oil Vessel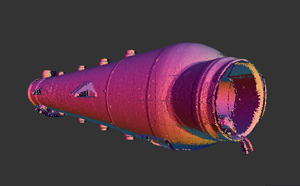 ReCap Point Cloud with Normals