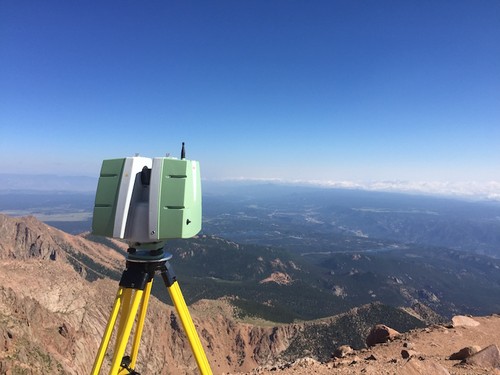 TruePoint Laser Scanning captured Pikes Peak summit.
Case Study: 3D Laser Scanning Pikes Peak Visitor's Center
Location: Colorado Springs, Colorado
Task: Laser scan the existing conditions at Pikes Peak summit, tie to the surveyor's existing survey control, and help the client use the raw data to gather the needed measurements. The ultra-prominent 14,115-foot mountain has the highest summit in North American and is located near Colorado Springs, Colorado.
Challenge: This client needed information around the visitor center with very rough terrain that could not be accessed by traditional methods. The client needed to capture accurate data safely.
Solutions: In one day on site, TruePoint's Colorado Office 3D laser scanned the visitor center area, capturing data hundreds of feet away in a safe location. Our high definition Leica laser scanners were able to tie to existing survey control and have accurate information of the scan area.
Deliverables: The client requested electronic delivery of the raw data point cloud data and TruViews from our in-house engineers and architects. In addition, TruePoint provided online point cloud training, teaching the client how to model from the point cloud data. This knowledge is invaluable and will assist them on this project and all future projects.
Added Value: 3D laser scanning made it possible to capture the scan data from the summit of Pikes Peak. When you need measurements or data in hard to reach areas, TruePoint has the tools to get accurate information at a safe distance. Team with TruePoint on your next laser scanning project and we can provide value-added deliverables and training for your business.
If you have a project in Colorado where complex measurements are needed in hard to access areas, or would like to learn more about the benefits of laser scanning, contact Dave Schaff in our TruePoint Laser Scanning Colorado office at 720-618-1029 or denver@truepointscanning.com.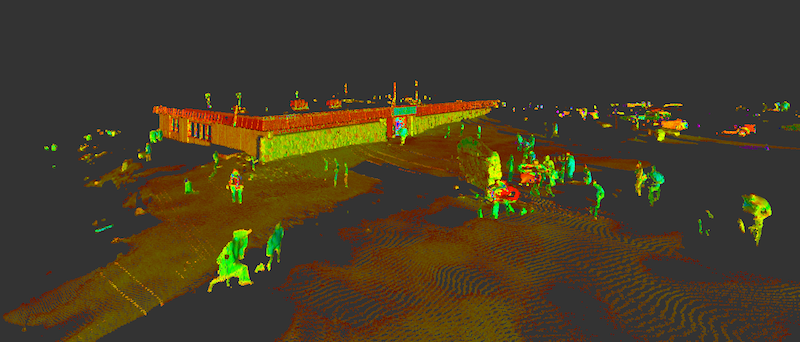 Raw point cloud data of the Summit House at Pikes Peak.