3D Laser Scanning Frac Sand Facility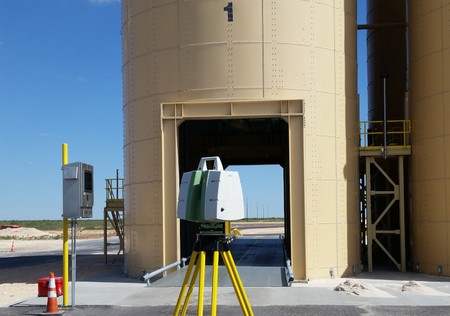 Location: Kermit, Texas
Project Manager Insight: "We scanned this frac sand facility with minimal disruption and quickly turned around 3D models of the site." David Sauceda, Texas Regional Manager
Task: TruePoint was contacted by an in-basin frac sand facility in the exploration and production (E&P) oil and gas industry. As the demand for in-basin frac sand increases, the client needed to update their facilities to support the high volume of orders quickly and efficiently. TruePoint was asked to 3D laser scan their sand facility to accurately capture vessels, piping, mechanical equipment, and structural steel to create an LOD 300 AutoCAD model.
(Note: Frac sand is a naturally occurring crystalline silica (quartz) sand that is processed from high-purity sandstone. Frac sand grains are unique in their resistance to being crushed, as well as their very round granule shape. This makes them ideal for use in the process of fracking.)
Challange: The client had plans to add new equipment and piping to the existing silos but did not have accurate 2D drawings or 3D models of the multi-acre facility. To move forward with their plans, the client required an accurate 3D model. With no way to create their own, they contacted TruePoint to laser scan the site.
Solution: Using a Leica survey-grade scanner, TruePoint efficiently and accurately captured 3D laser scans of the silos. Leica scanners are a trusted, industry-leading high-speed scan solution with millimeter accuracy and long range to capture site details quickly.
Deliverable: TruePoint delivered an intensity map point cloud and LOD 300 model in AutoCAD. The client will use the 3D model to plan and communicate site layout changes. With the 3D model, it is easier to see the big-picture impact on the overall design when minor changes are made. This will allow the client to finalize accurate design changes without cost-incurring construction changes after the fact.
Added Value: Since this was an active facility, TruePoint was able to laser scan the functioning silo lanes with minimal operational downtime and limited disruption of the site environment. TruePoint efficiently captured the data and quickly turned it into a useful, accurate representation of their site.
For 3D laser scanning services in Midland, Texas call 210-607-0800 or email sanantonio@truepointscanning.com. TruePoint is a leader in 3D laser scanning and scan to BIM services. Our experienced professionals are dedicated to delivering the highest quality point cloud data, 2D drawings and 3D models, using state-of-the-art equipment, technology and processes.
Keywords: in-basin mining, in-basin frac sand mines, frac sand products, sand silo, 3d laser scanning sand facility, 3d laser scanning for the E&P industry, 3d laser scanning for oil and gas companies.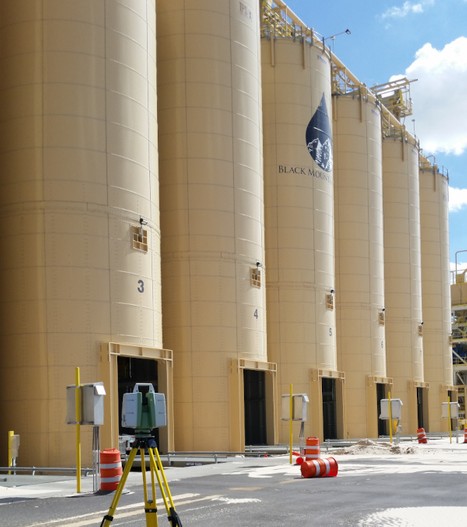 TruePoint laser scans an in-basin frac sand facility.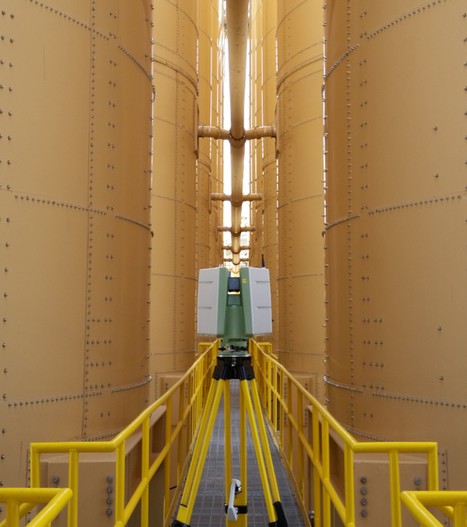 Leica ScanStation efficiently capturing a lane of sand silos.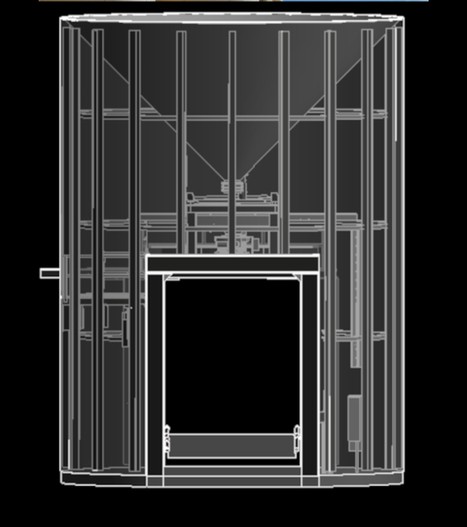 AutoCAD model screenshot of silo – front view.
Intensity map point cloud of silo interior.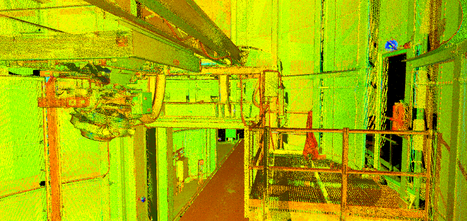 Intensity map point cloud of nozzle and platform.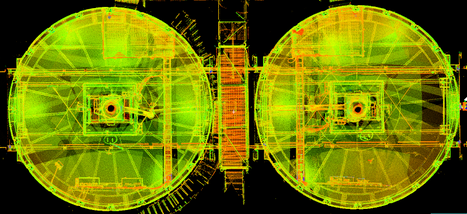 Intensity map point cloud – top view.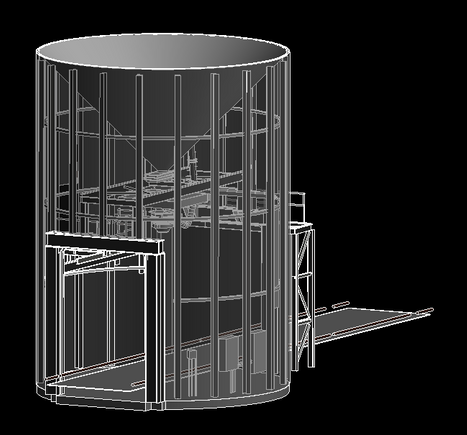 3d model of sand silo including truck platform.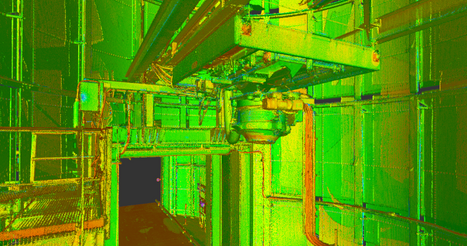 Intensity map point cloud - silo interior view.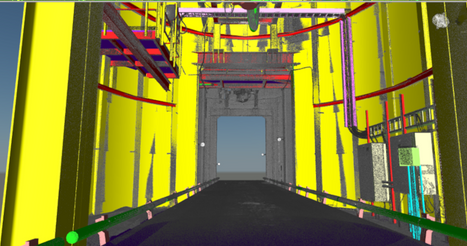 Point cloud overlaid on model showing the perspective for the truck clearance.