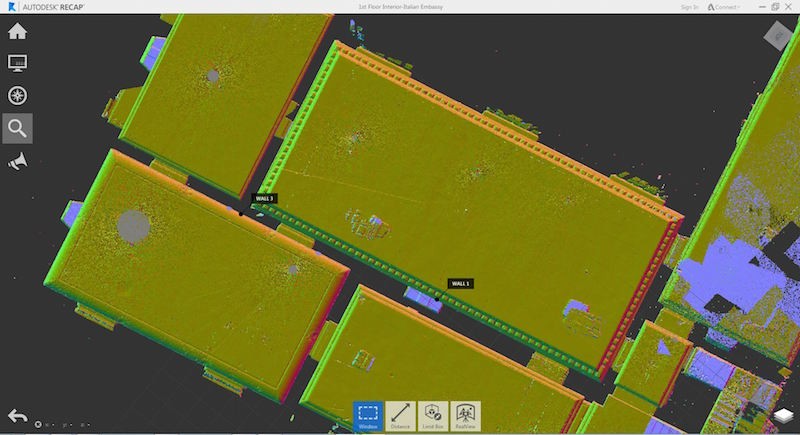 Plan View Showing Walls in AutoDesk Recap
Case Study: 3D Laser Scan of Embassy for Wall Deviation Analysis
Location: Washington, DC
Task: To laser scan the walls of an abandoned Italian Embassy for the purposes of wall plumb analysis.
Challenge: The client wanted to examine major structural walls in order to determine which walls needed immediate attention. Specifically, the client wanted to know which walls were +/- 1 inch out of plumb. While utilizing a traditional level would provide the client with some basic information at any given position, it would be time-consuming to perform this analysis over large wall expanses and field-locate the area with accuracy.
Solution: TruePoint was able to scan the entire exterior of the building and move through the main entry door, tying all exterior walls together--including an interior courtyard. Additionally, areas which would have required a lift for access were able to be safely captured from the ground level or at a safe distance from the veranda. Utilizing cutting-edge software and proprietary analysis methods, TruePoint analyzed dozens of wall faces.
Deliverable: TruePoint provided the client with drawing file sheet sets and pdf files in order to help the client's structural engineers zone in on potential problem areas more quickly.
Added Value: TruePoint's field technician was able to interface directly with the client in order to determine the best course of action and deliverable for the client's needs, thereby narrowing the scope of the project, which saved the client both time and money while still providing answers to the client. By utilizing 3D Laser Scanning, many walls--both exterior and interior--were captured over several days of scanning and analysis, and sheet generation could quickly begin.
For 3D laser scanning services of historical structures or renovation projects in the DC region, contact TruePoint at 703-835-5226 or washingtondc@truepointscanning.com.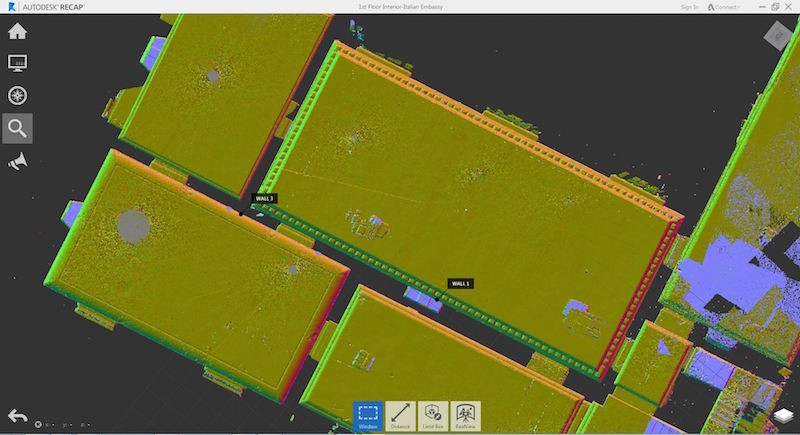 Plan View Showing Walls in AutoDesk Recap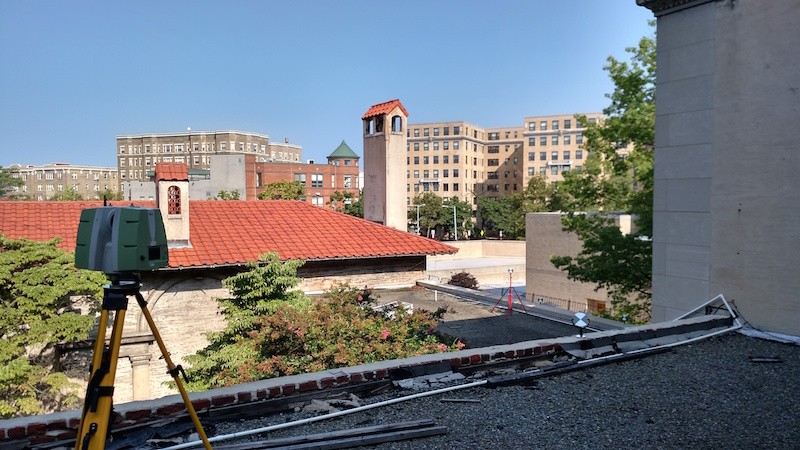 Laser Scanning the Walls of an Abandoned Italian Embassy