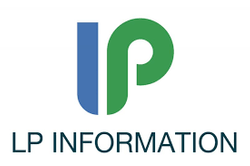 TruePoint Named Top Player in 3D Laser Scanning Services Market
TruePoint was named as one of the leading companies in the 3d laser scanning services market by the 2020 Orbis Market Report.
The Orbis Market Report on Global 3D Laser Scanning Services offers a detailed analysis of market features and a comprehensive study of market trends that are influencing growth. It covers in depth analysis of the regions and the competitive players which are likely to have an impact on the growth of the market.
"Our success in 3d laser scanning is not by chance, it's a result of our dedicated team who are experts at assessing job sites and offering solutions to achieve project objectives," said Ryan Hacker, President of TruePoint Laser Scanning.
According to the report, the key factor anticipated to drive growth of the 3D scanner market is the increasing need for modeling and analyzing large volumes of 3D data. "TruePoint engineers, architects and CAD technicians have mastered the technology for converting point clouds into custom analysis and 3D models to support the planning and design needs of any project," Hacker added.
By LP Information / May 6, 2019