From the Desk of Ryan Hacker…
Embrace 3D Laser Scanning in a Remote Environment
We are working remotely. We have limited access to sites. Meetings are held virtually. We have had to adapt. Yet, this recent shift hasn't stopped us. We have rebuilt a work culture that allows for flexibility. Companies have come to the table asking for solutions to maintain productivity.
3D laser scanning is a great tool to embrace in a remote environment. A laser scan technician quickly captures point cloud data of existing assets. Precise measurements can be made in seconds with point clouds, and they are the basis for creating digital twin models of facilities. Architects, engineers and developers can remotely access data and customized deliverables to plan, design and communicate project objectives.
Laser scanning offers significant benefits in a remote environment, it:
Eliminates travel and return trips to the site.
Removes the need for time consuming manual measurements.
Limits the number of people on a project site.
Provides access to full-color 3D site data virtually.
Offers detailed measurements of piping, steel and infrastructure.
Facilitates the remote planning of upgrades using 3D models.
Continues project bidding, estimates and scoping virtually.
Allows sharing of information across all project teams.
The ability to access highly accurate information has improved the efficiency of many of our clients. How can we help you? Contact me at rhacker@truepointscanning.com.
View the recent 3D laser scanning projects TruePoint has completed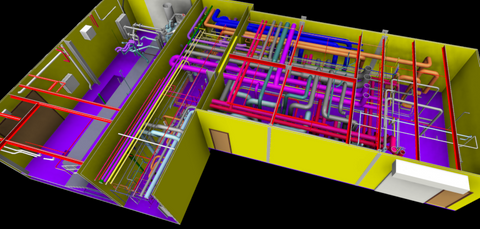 3D Laser Scanning and Modeling Engine Test Cells
Our client was modifying the layout of multiple engine test cells, including rearranging existing equipment into different orientations and adding new equipment to the existing structural plan. TruePoint 3D laser scanned the existing conditions of the test cells, plus the adjacent equipment and mechanical rooms. A 3D model was created for use in Autodesk Inventor of all components in the project scope.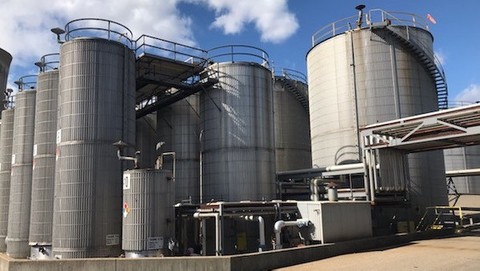 3D Scanning Upgrades a Remote Facility
Located in an asphalt production facility, TruePoint was tasked with laser scanning approximately 45,000 square feet of an asphalt terminal. The area to be scanned consisted of various tank farms, production areas, overhead pipe racks, mill room and a loading station. The client required a 3-dimensional as-built representation of specific areas within the facility to plan for updates and enhancements within the space.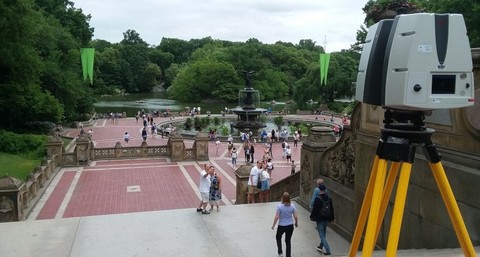 3D Scanning New York City's Central Park
Ralph Lauren transformed Central Park's Bethesda Terrace into the backdrop for a runway show and elegant dinner for 500+ guests for his 50th anniversary celebration. An accurate site map was crucial for the multiple vendors who would be involved with the event. TruePoint was hired to laser scan the entire outdoor area, capturing point cloud data to create a site map plan.
Client Review
"Ryan Hacker, President of TruePoint Laser Scanning, LLC has built an impressive team and client list that spans the U.S. They provide 3D laser scanning services in support of the AEC industry and beyond." -- Gene Row, Lidar News