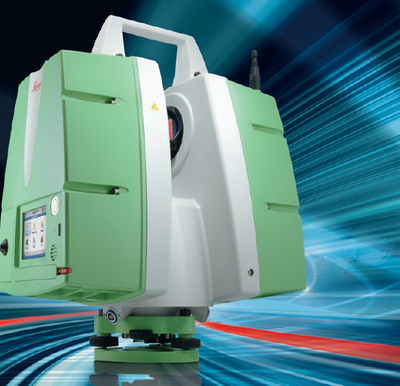 Leica ScanStation P20
LIDAR
Scan rate of 1 mio points/second at
Maximum range up to 120 m
3D point accuracy of 3mm at 50m
Target acquisition up to 50m
Capable of taking photographs
Call Ryan Hacker for more details: 419-843-7226.
HDS7000 - $39,000
Ultra-high Speed Laser Scanning with Extended Range
Within the practice of using 3D laser scanners to remotely capture detailed, "as-is" geometry of structures, sites and scenes, phase-based scanners are known for their ultra-high scan speeds and their high level of detail. Adding to this basic speed capability (> 1 million points / second), the HDS7000 phase-based scanner provides important "next level" performance features for demanding professionals, making it the industry's best phase-based scanner.
HDS7000 Benefits
Higher Productivity - Ultra-high speed scanning and a 360x320 field-of-view combine with longer useful range for fewer setups and less scanning time
More Robustness - Operate with confidence from -10°C to +45°C, in harsh environments with a reliable, "encapsulated mirror" design and a safe class 1 laser
Better Data Quality - Best combination of high accuracy and low scan noise at longer ranges for any phasebased scanner
Better Usability - A user friendly touch screen and compact design with integrated battery and data storage make it easy to use
Renowned Leica Geosystems Support - The laser scanning industry's largest, most experienced, and most knowledgeable support team
Call Ryan Hacker for more details: 419-843-7226.